LOOK: Rihanna For Rimowa Makes Us Want To Travel Again Right Now
She is joined by athletes LeBron James and Roger Federer, too!
"No one builds a legacy by standing still," says the new Rimowa campaign featuring global stars in music and fashion. Artists Rihanna and Patti Smith with athletes LeBron James and Roger Federer are the new faces of Rimowa's Never Still 3 campaign. The four stars share their stories on how the new way of traveling let them gain newer perspectives in life and while on the road.
"When everything is minimized, you see what's important," says Rihanna. She is seen in highly stylized looks while lugging the sleek RImowa personal with her in a Californian desert.
The four continue to share what traveling meant to each one of them and how it's changed for now. But one thing has remained constant: Rimowa is still their luggage of choice in the new way they're traversing the world.
Roger Federer's insight is something we should all take to heart. "The pause that came with not being allowed to travel allowed me a new perspective. It gave me a chance to connect with the beauty of my surroundings in a much more meaningful way.," he shares. Still as our lives was (for some, still is) singer-songwriter Patti Smith is happy to be back on the road and re-experience the new way we navigate. "I continually longed for action, to be on the move and now I am grateful to step back into the world," she wraps.
As the world slowly opens up, it pays to be ready. Rimowa's Never Still 3 collection is a new companion to pack with us new experiences and new ways of seeing and moving in the world ahead of us.
See the full campaigns collection in the gallery below!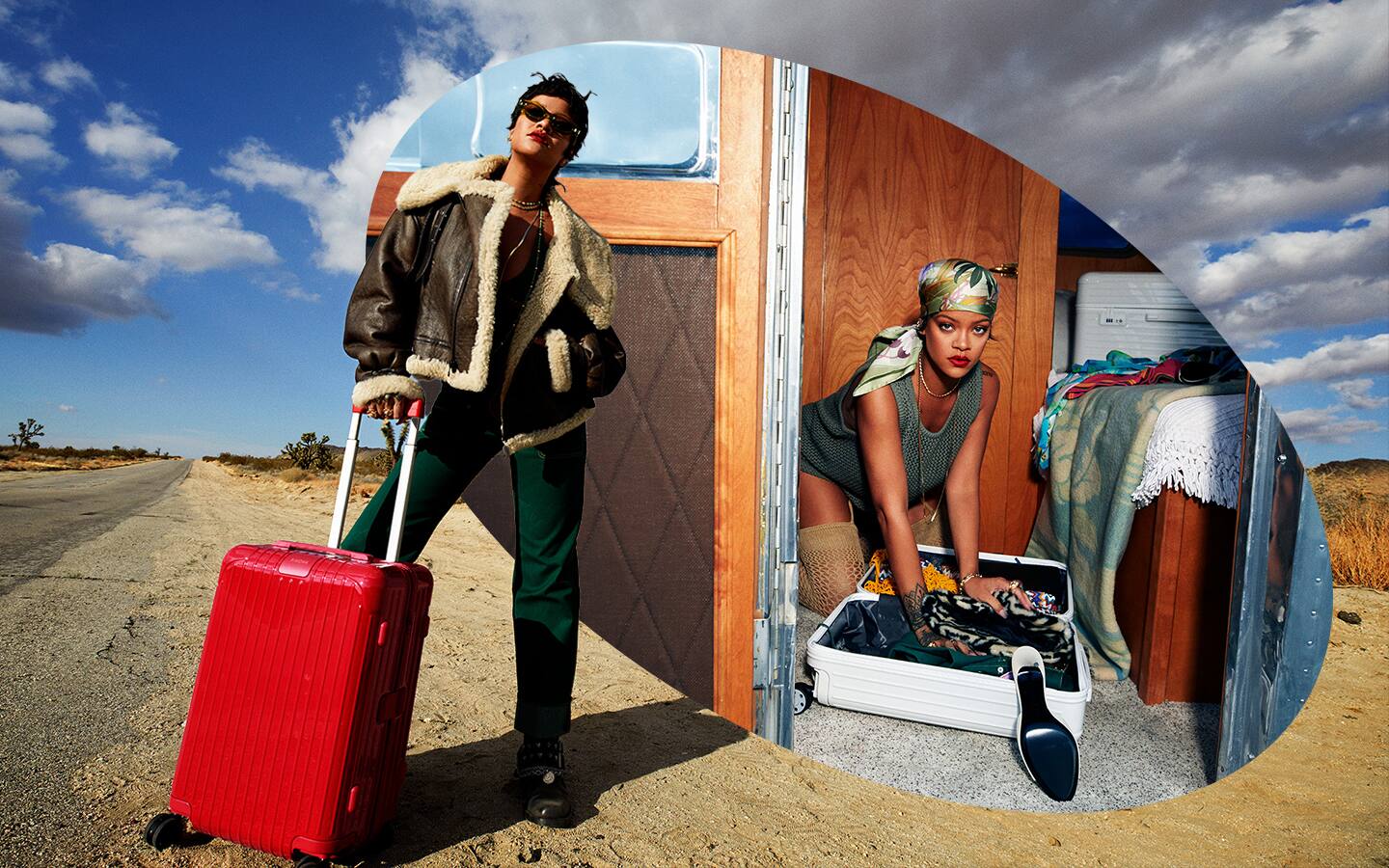 Rimowa Never Still Campaign
Rimowa Never Still Campaign
Rimowa is available in the Philippines at Greenbelt 5, Shangri-La Plaza Mall, Power Plant Mall, and more
Photos courtesy of Rimowa Philippines
Art by Raff Colmenar