All The Celebs In Chanel At The 78th Venice Film Festival
In Chanel, we trust
As one of the most prestigious red carpet events in cinema closed its annual doors over the weekend, a host of amazing looks lingered in our minds. The 78th Venice Film Festival did not disappoint when it comes to stunning looks, statement-making moments, and stylish stars. A standout this season were all the Chanel looks that sprinkled the red carpet with a much-need surprise and delight.
Best Actress winner Penelope Cruz was one of the main muses of Chanel, donning looks from a feminine haute couture ball gown to a sleek Chanel Cruise look. Her performance in Parallel Mothers is just as award-worthy as her red carpet looks. Spencer's Kristen Stewart was also a Chanel darling in tweed playsuits and couture mint looks.
"Cinema and fashion [are] like a marriage: they complement each other," says Penelope in a video. This is greatly seen on how stars bring excitement to the premiers and the actual movies through their sartorial choices. This season was no stranger on how going for Chanel is a great choice for a red carpet as prestigious as the Venice Film Festival.
See all the stars deck in Chanel in the gallery below!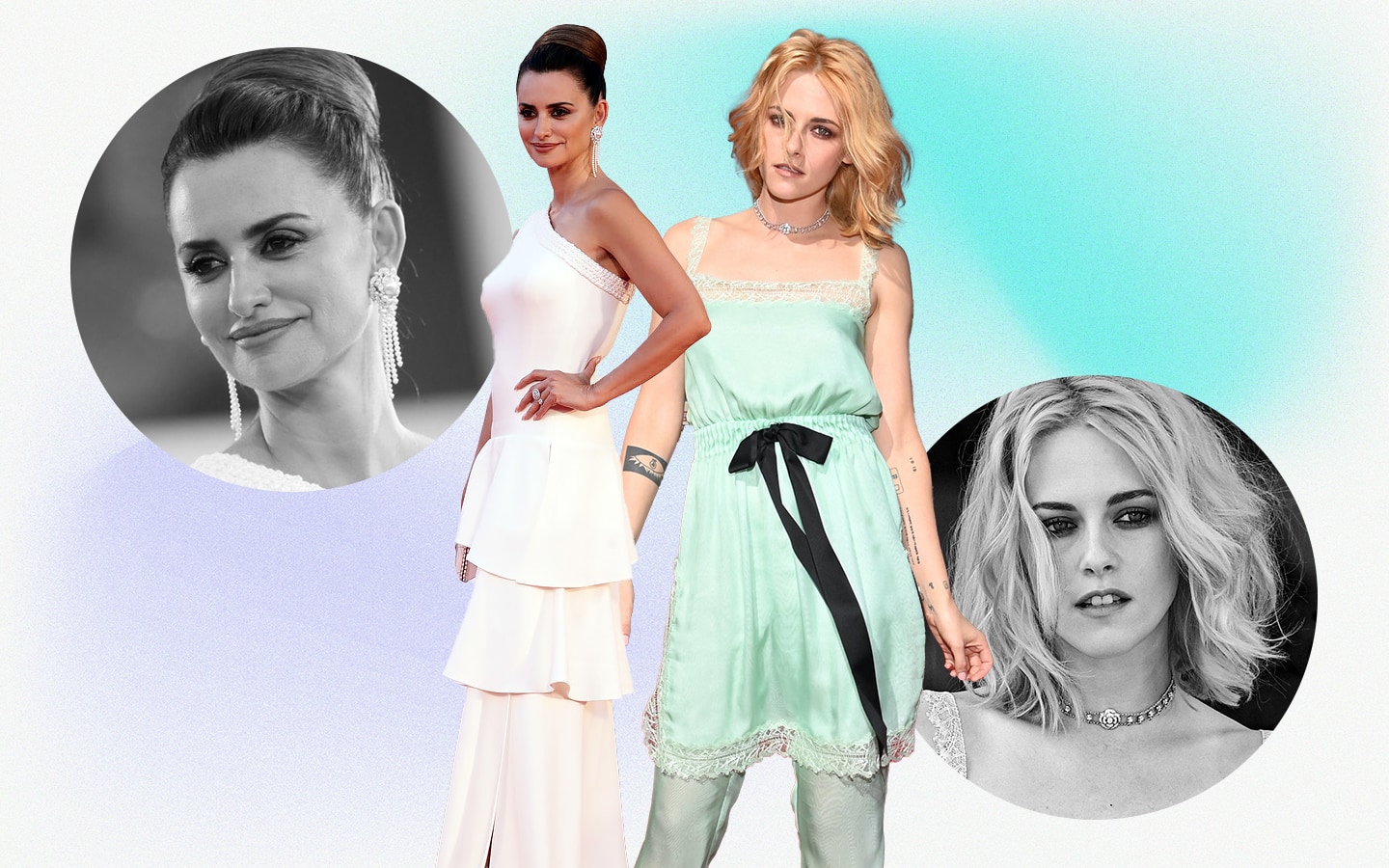 Stars in Chanel Venice Film Festival
Stars in Chanel Venice Film Festival
Photos from Chanel
Art by Raff Colmenar