Let's Talk About The Real Style Star in 'Emily In Paris': Sylvie Had The Better Looks, Agree?
Emily is cute but it's Sylvie that's all-French chic!
It has been a while since a good fashion flick has graced our screens. In comes Emily In Paris where Lily Collins stars as the all-American cute girl Emily who moves to Paris for a job stint. With her are a mishmash of eccentric bright looks that are often looked down upon by the minimally chic French. She may be the lead but we have to give the style crown to her devilishly sleek boss Sylvie who served us look after look of hard-hitting simple outfits but with a lasting impression. Call it the French je ne sais quoi or that indescribable aura of style, but Sylvie has got it all.
Sylvie exists in the opposite side of the spectrum that Emily. Played by Philippine Leroy-Beaulieu, Sylvie is all-Parisienne: in less colors, in clean lines and silhouettes, sexy, sashaying in her smoking hot looks. There's skin, body-hugging pieces but she's never too revealing. At 57 in real-life, Philippine as Sylvie is the epitome of proper dressing knows no age as long as you know what looks great on you.
Dressed by Patricia Field, stylist for fashion movie hits like Devil Wears Prada and shows like Sex and the City, Sylvie was in designer looks throughout. Master dressing up like her in our gallery below of ALL her looks on the show! Bonus, we know some of the designer pieces, too!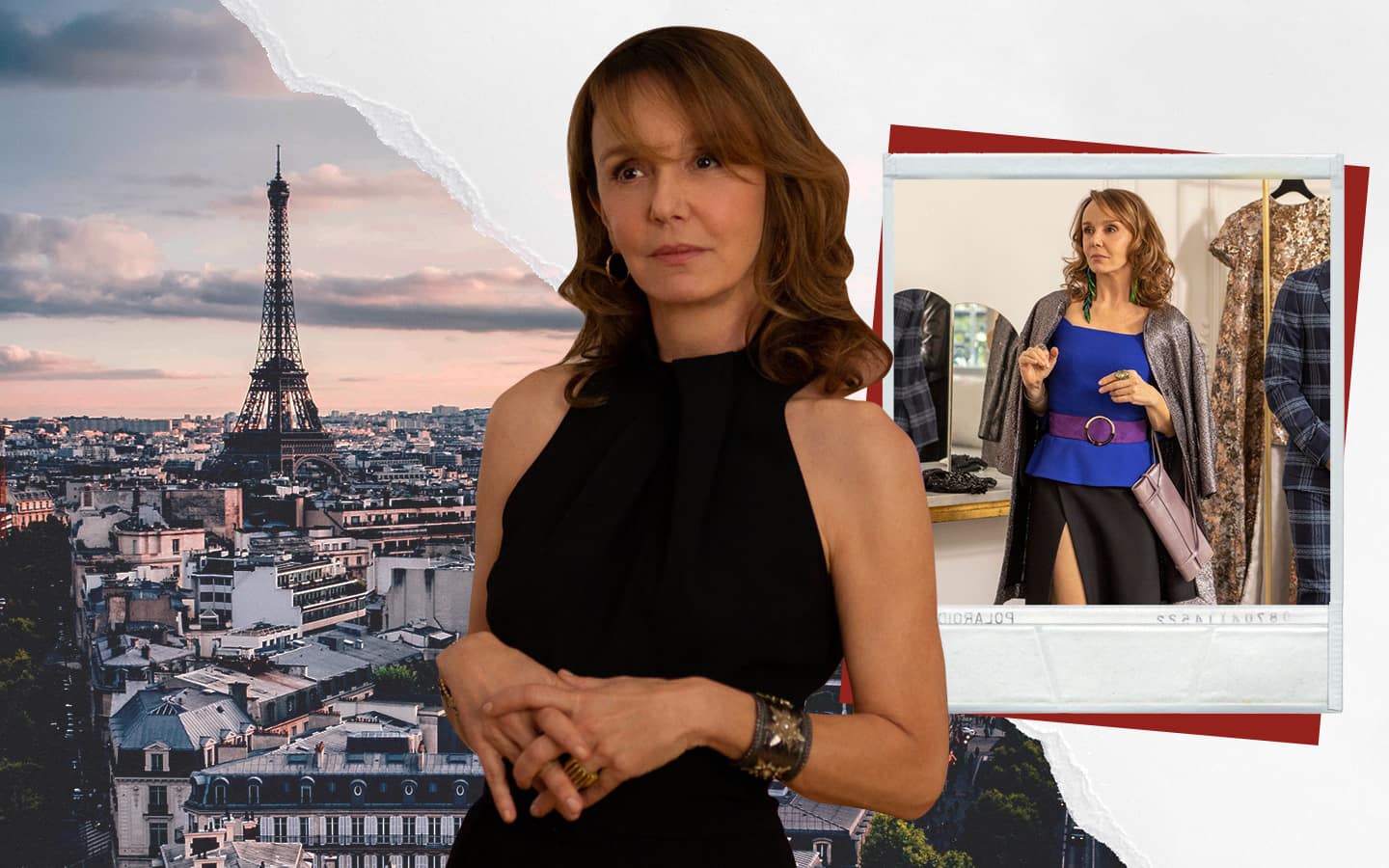 All of Sylvie's Looks on 'Emily In Paris'
Photos courtesy of Netflix Philippines
Art by Raff Colmenar