Exclusive: Metro.Style Talks To French Designer Ines De La Fressange On Parisian Style And Wearing Wrinkled Clothes
She names the MUST-have pieces from her new collab with Uniqlo!
Not all fashion designers will tell you that sometimes to look great, you won't have to do much. One of which is French designer
Ines de la Fressange
, a model-turned-designer and now a staple designer collaborator global Japanese retailer
Uniqlo
. If there's one thing the two fashion forces agree upon it's that good fashion doesn't have to be complicated. Ines merges the ease and coolness of her namesake label with the quality and accessibility of a Uniqlo piece. Together, and now on their 15th run, UNIQLO/INES DE LA FRESSANGE already feels like a staple on Uniqlo shelves and our wardrobe.
Metro.Style
had the pleasure to talk to Ines, herself, about the most recent 45-piece collaboration, how to easily build an uncomplicated wardrobe, and what this French je ne sais quoi really is. The UNIQLO/INES DE LA FRESSANGE Spring/Summer '21 collection takes a seaside inspiration based on Ines' childhood memory of trips to Deauville. A set filled with nautical stripes, easy linen and cotton shirts, and a UV hat, this collection from Ines and Uniqlo is one not to miss.
See our full interview with Ines de la Fressange herself below!
UNIQLO / INES DE LA FRESSANGE is a recurring collection now. How do you make it different from season after season? Or better, where do you get points and inspiration from per collection?
INES: When you talk about a collection it's always: pants, jackets, shirts, sweaters, dresses. But actually everything depends on shapes, proportions and fabrics. Just like music notes, you can do a lot with the same ones. Watching documents of the past, reminding souvenirs of childhood or films and books bring a lot of inspiration. Finally what is difficult is to chose and don't do too much. Being a designer is then a lot about editing!
Walk us through what we need to know about the new Spring/Summer '21 collection. Any hero pieces or personal favorites from the collection?
The first is the trench coat! But I know when it will be very warm and I will need to be dressed fine to go to work, I will appreciate jackets very light like shirts and large pants to wear with flat shoes or sneakers.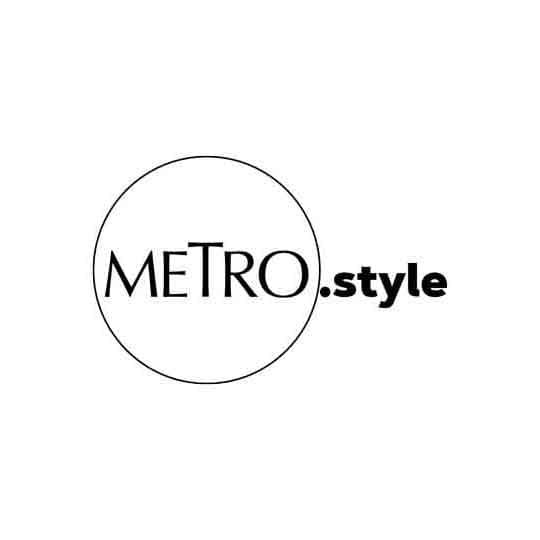 The UNIQLO/INES DE LA FRESSANGE S/S '21 takes cues from the seaside of Deauville, a go-t- summer destination in Northwestern France
In the Philippines, we love comfort and ease. What styling tricks can you give Uniqlo customers in Manila when it comes to wearing and restyling UNIQLO / INES DE LA FRESSANGE pieces while putting comfort and our tropical climate in mind?
Me too! Actually when you wear cotton or linen it's always convenient when it's very warm. I also like these fabrics wrinkled. One has to assume it I think!
This has been a staple fashion question to anyone. But we want to know from you directly: What are the three to five things every woman should have in her wardrobe?
Nowadays we are so lucky because there is not anymore "should"! (laughs)We are quite free and in all kind of occasions we can dress up the way we want. However after years in fashion I know a nice large trench coat can always be nice and elegant and very special if it's white for instance. A navy blue sweater gives nice complexion to everyone also and a large white cotton shirt is always beautiful even wrinkled.
We always hear the term "Parisian chic." We have an idea of it but can we never pinpoint what it is exactly. As a French woman and a very chic one, describe to us what it is for you and how everyone can achieve that je ne sais quoi.
I did a book about the Parisian style, for sure there is one but charm, elegance, seduction is universal. My purpose is to help women to love themselves and don't have an inferiority complex. To be seductive they have to seduce themselves first and I want to give them the tools to do that quicker. But culture, personality and uniqueness should be respected. The main idea is not to show off but to try to look in full bloom.
For more information on the collection visit Uniqlo Philippines'website
Photos courtesy of Uniqlo Philippines
Art by Raff Colmenar