Uniqlo's New Fall/Winter Collection Is Super Chic And Sustainable—See ALL The Looks!
Carrying three concepts for F/W, the retail brand keeps its promise of practically, style, and sustainability.
Staying fashionable without compromising the environment is a movement that we should all embrace. Or more importantly, start wearing. Supporting sustainability in fashion isn't just a trend but more a catalyst of a change that needs to be done.
Retail giant UNIQLO puts sustainability to its forefront with the launch of their Fall/Winter 2020 collection with the theme, "Sustainable Cities." Keeping true to its promise of providing comfortable, quality clothing that aids our ever-evolving lifestyle, the brand does so through the application of innovative solutions to urban living while minimizing environmental impact.
With three concepts that match every individual's taste—namely The Outdoors, Work & Craft, and Art & Design—come a line of threads that offer a practical sense of beauty, impacting one's needs, wants, and aspirations.
The Outdoors is inspired by urban landscapes and recreational areas, combining the outstanding performance of outerwear and sportswear with the liveliness of streetwear to enhance urban lifestyles. Perfect for people seeking freedom in movement, this concept boasts of technical, functional, and transitional pieces tailored to survive any weather.
Meanwhile, the Work & Craft line is made for the versatile one. Moving consciously towards social sustainability by recycling and upcycling to reduce waste and maximize use of resources, it inspires the aesthetics and influences the design language and the choices in materials of the clothes. It's designed for functionality and comfort.
And finally, soft sleek meets chic comfort in Art & Design. With the idea of creating the modern uniform in mind, these pieces shape an individual's style sensibilities through sleek lines and tasteful silhouettes.
Apart from these three concepts, UNIQLO also introduced new collaborations with two icons in the fashion industry. New York-based fashion designer Hana Tajima worked with the brand for a collection that expresses the world's rich cultural diversity, featuring universal designs with a focus on detail and comfort—highlighting elegant forms and an easy fit. HANA TAJIMA FOR UNIQLO pieces are flowy, relaxed, and versatile, adapting to the form and shape of every lady.
UNIQLO's other collaboration bears the tag of global fashion icon Ines de la Fressange. This collection pays homage to feminine freedom—inspired by individuals who symbolized liberty in the 1970s. The range includes 100% silk blouses, wrap dresses, twist pleated skirts, dresses in prints from paisley to polka dot patterns, as well as knitwear.
Are you ready to update your wardrobe? Check out the whole stockpile of functional and stylish pieces from UNIQLO's Fall/Winter '20 collection in the gallery below!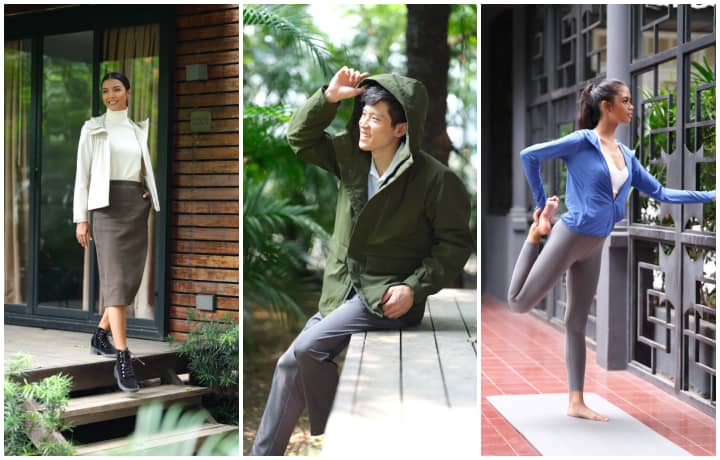 The Outdoors
SWIPE LEFT OR RIGHT
TO NAVIGATE BETWEEN PAGES
Work & Craft
SWIPE LEFT OR RIGHT
TO NAVIGATE BETWEEN PAGES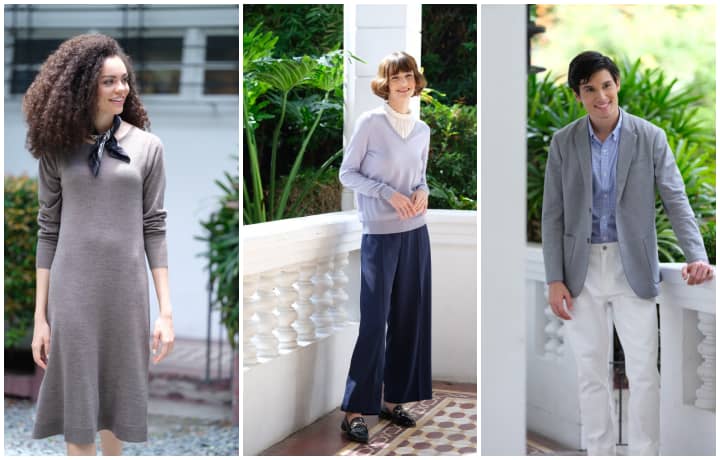 Art & Design
SWIPE LEFT OR RIGHT
TO NAVIGATE BETWEEN PAGES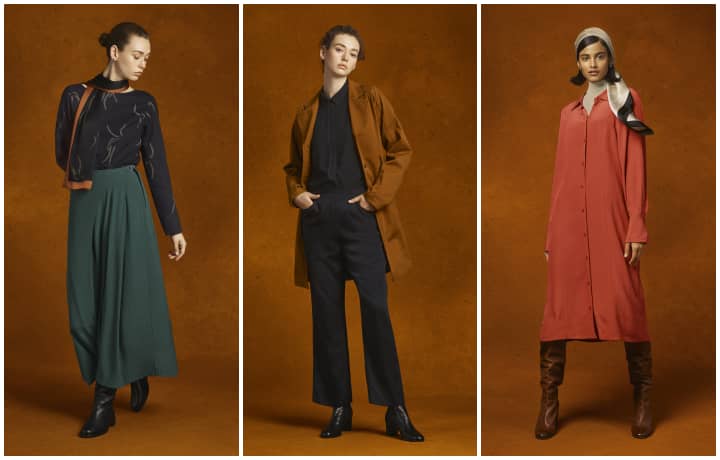 HANA TAJIMA FOR UNIQLO
SWIPE LEFT OR RIGHT
TO NAVIGATE BETWEEN PAGES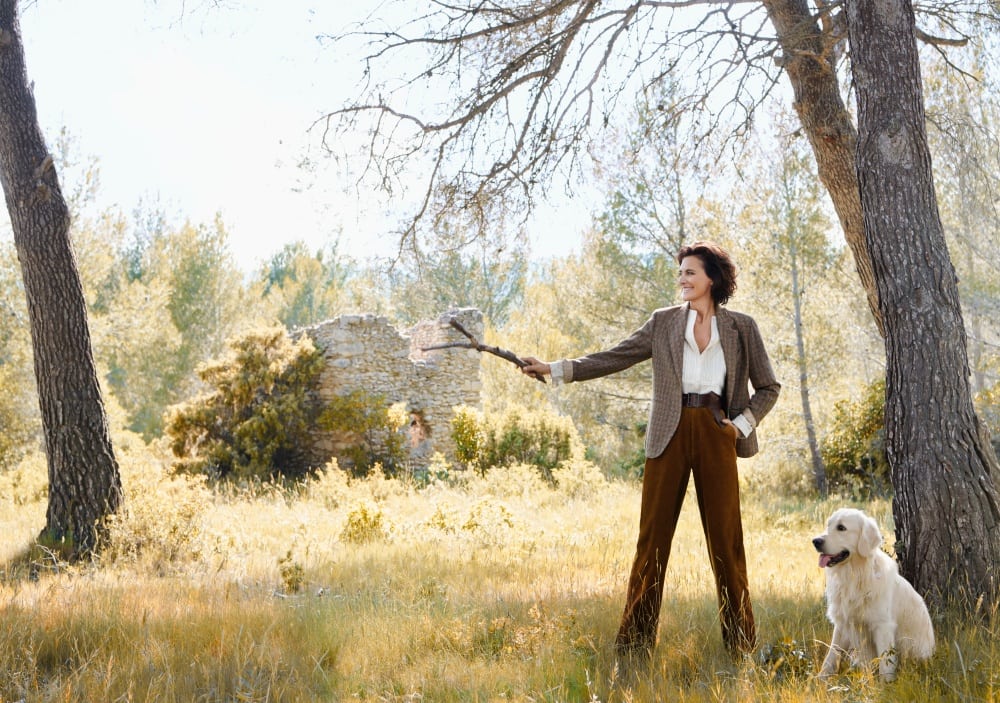 Ines de la Fressange
SWIPE LEFT OR RIGHT
TO NAVIGATE BETWEEN PAGES