All The Uniqlo Spring/Summer Collections To Look Forward To This 2023
Joyful colors, breezy fabrications, punchy collaborations with JW Anderson and Ines De La Fressange, and more, make up a very exciting season for Uniqlo!
Metro was in Tokyo, Japan to have a first look at the amazing collections UNIQLO has in store for us this Spring/Summer 2023 season. And if there's anything we're really excited about, it is that the season is filled with fun and cheerful hues and fabrics that make you smile and would sure make you feel you're most comfortable yet.
UNIQLO has been indebted to make our everyday life upgraded—and better while at it. Through their simple and uncomplicated pieces, the season celebrates clothes that not only feel great but also make you feel good in them. AIRism pieces feel like your second skin with technology that wicks away any sweat before you know it. Linen shirts are even updated into more joyful hues. They're classics, but the designs are constantly being updated. There are also pieces that care: The BLUE CYCLE JEANS reduce the amount of water used in the jeans finishing process by up to 99% as part of UNIQLO's efforts to make better and more responsible products. The list goes on!
When it comes to their exciting UNIQLO collaborations, staples like JW Anderson and Ines de la Fressange created something new to make our summer feel brand new. The highly conceptual collections are capsules on their own for those looking for more thrilling ways to updated your spring/summer wardrobe rotation. We couldn't choose just one look we loved!
Seeing these collections first up close and personal—and right in Tokyo—showed us the ingenious ways UNIQLO celebrates practicality while fronting attention to detail and answering our life's daily sartorial woes. They're simple things that truly work!
Here are the new core collections and UNIQLO collaborations to look forward to from UNIQLO Spring/Summer 2023:
UNIQLO LifeWear pieces focus on joyful colors through expertly layered pieces. The play on colors and textures, mainly centered on linens, craft a summer season of breathability and movability.
To ensure a truly relaxed summer, AIRism reinforces their technology more by ensuring more breathable and odor-minimizing pieces that are easy, breezy. The light and cooling fabrication makes for a fuss-free look! Sweat? Say no more. Comfort is king this season.
UV Protection Clothing
A new favorite from Uniqlo must be this UV Protection clothing that gives instant sun protection for up to 90% of UV rays. Just look at how the pieces repel the ultraviolet rays! They're like sunscreen made wearable.
UNIQLO and JW Anderson
Now on its 11th season, the UNIQLO and JW Anderson collection gets a preppy-sporty verve that makes sportswear get that sleek collegiate twist we all love. Varsity stripes, university knits, preppy shirts, and sportswear (yes!), the lineup is made up of proper clothing for those looking for a sharp-looking summer with a casual slant.
UNIQLO and Ines de la Fressange
The UNIQLO and Ines de la Fressange capsule looks to an Indian Summer as key inspiration for the pieces. It's definitely not the typical collection we get from this collab! New prints and patterns in celebratory hues still have that French je ne sais quoi while having that joyous verve through the simple pairings. Our favorite must be he matching checkered pantsuit!
UNIQLO U
A crowd favorite, the UNIQLO U closet by Creative Director Christophe Lemaire has pieces that are modern, wistful, and truly wearable. The added punch of colors made the lineup all the more energetic this season. Dubbed as Future LifeWear Essentials, the pieces are crafted with innovative materials and contemporary silhouettes for the modern wardrobe.
UT
The graphic UT (UNIQLOT-shirt) corner has become even more exciting. Artist Kosuke Kawamura now oversees the category as its creative director. The fit of the tees are now oversized and the collaborations are mixed with previous partnerships and new ones. Also expect jackets for UT and long-sleeved T-shirt styles. "The content features a formidable lineup of the world's pop culture from universal artists, including manga, anime, and even games, beloved by people of all ages. The 23SS season kicks off by taking T-shirts back to their roots and featuring modern street culture. UT delivers LifeWear that lets wearers express their individuality and encounter new elements of culture," says Kosuke.
Overall, the Spring/Summer '23 lineup of UNIQLO are filled with quintessential classics that are building blocks of any person's style. You can make them entirely your own! The simplicity anchored on great design values make each piece this season an investment piece. And if the clothes help make you smile everyday, isn't that even better?
See more of the pieces you can look forward to this season in the gallery below!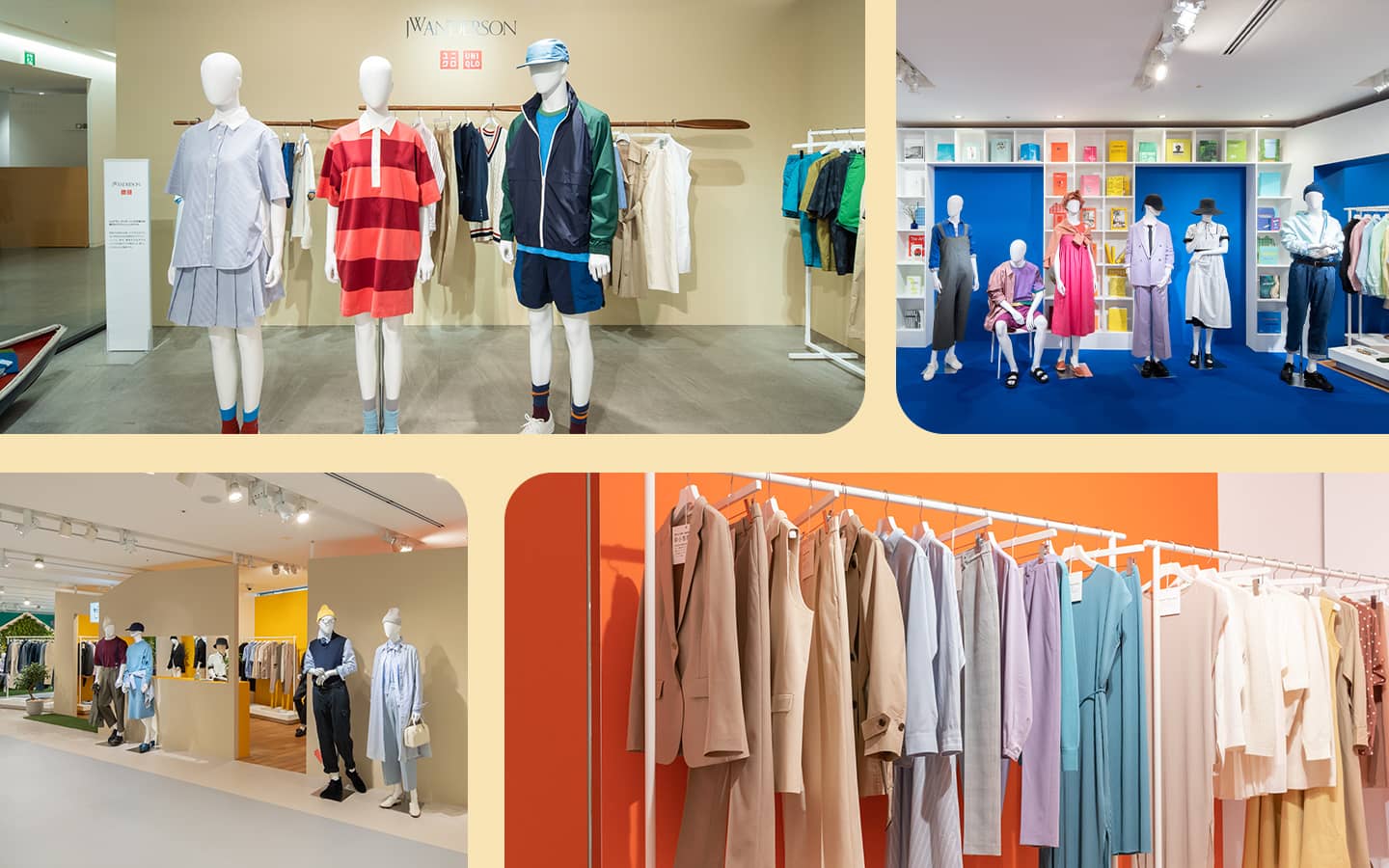 Uniqlo Spring/Summer '23
SWIPE LEFT OR RIGHT
TO NAVIGATE BETWEEN PAGES
For more information on the collections, stay tuned over at Uniqlo.com
Photos from Uniqlo Philippines