Liberate Your Bust With The Right Undergarment While Staying Home
Comfort is the new sexy—at least for brassieres!
Gone are the days when push-up and wired brassieres rule women's underwear market. From the rise of bralettes to the the stylish lounge wear that mostly dominates our Instagram feeds, we, as comfort seekers this quarantine value coziness above all. As most of us remain confined indoors, one of the things we celebrate as women is liberating our busts from the usual routine of wearing bras—we all know the feeling after snapping those hooks once we get home, relieving ourselves after a long day's work.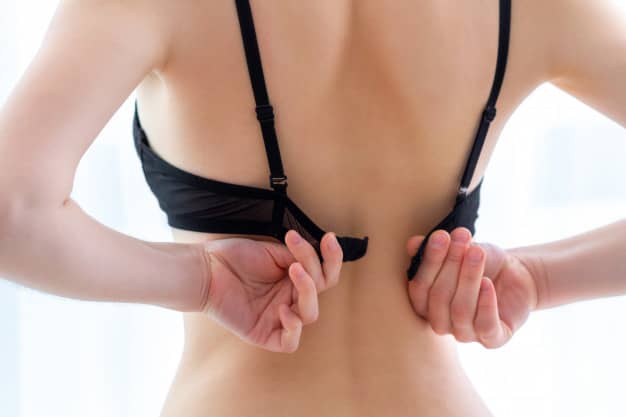 Photo from Wacoal PH
While the months of staying isolated have given our bosoms enough time to breathe, we cannot neglect the support we receive just by finding the right bras for our pair. Luckily, Wacoal understands the basics when it comes to our lingerie needs! Even for women who are currently working from home, you might just find the perfect brassier to give you that extra boost of energy while staying home.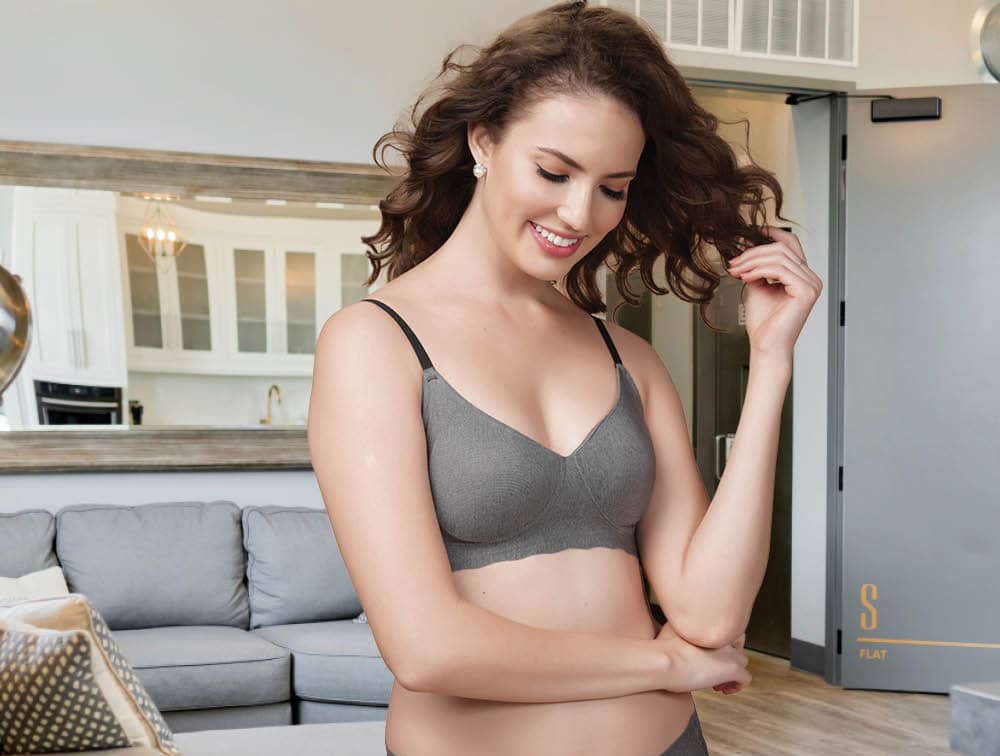 Photo from Wacoal PH
"I went bra-less for the first week. In our company Zoom meetings, I would angle the camera upwards not to show my chest. I would go the entire day without a bra and even do household chores and light exercise bra-less. However, I went back to wearing a bra because I realized I was actually more comfortable wearing one. It actually felt like I had more energy throughout the day," confessed Maria, a Marketing Executive in a local consumer goods company.
Luisa, a 48-year-old lawyer who has a 20-year-old daughter named Kirsta, also shares that they find bras helpful in terms of keeping their figure and support that their chests need. Since our breasts don't have any support except for skin and the Cooper's ligaments around the breast, most experts agree that bras preserve both the skin and the ligaments to prevent breast sag.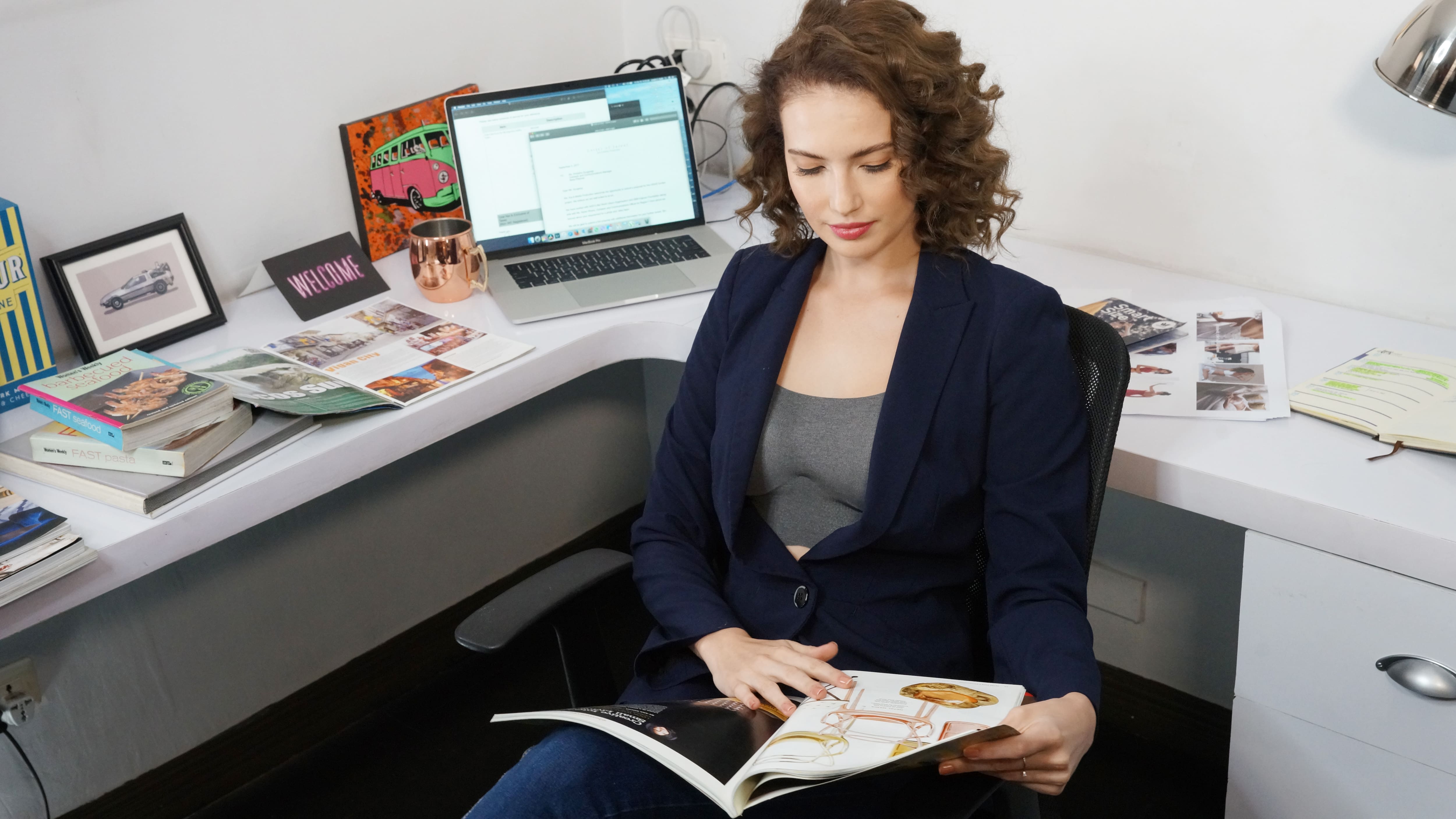 Photo from Wacoal PH
Wacoal is known to many as the classic Japanese underwear brand that has been in the Philippines for 30 years. Being a trusted brand by women,
Wacoal's Marketing Manager Elmira Cadungog
shares that a lot of women haven't forgotten the support that their brassier line brings to their customers. "Our Comfort Fit collection has shown the most growth and our Gococi line is the best-selling within that range. Believe it or not, our Lace Collection has also shown uptick in sales. Perhaps there's more sexy time being locked at home?" adds Elmira.
Reports from the US and the UK show the same trend—that bra and underwear sales have actually gone up during lockdown. Whether it's support or just to feel feminine, it seems like more women are choosing to wear bras during the period when they have the opportunity to go bra-less. Elmira notes, "If the bra fits perfectly, you will feel like you aren't wearing one at all, you just have to find the best brand that will give you the best feeling and support that your breast needs."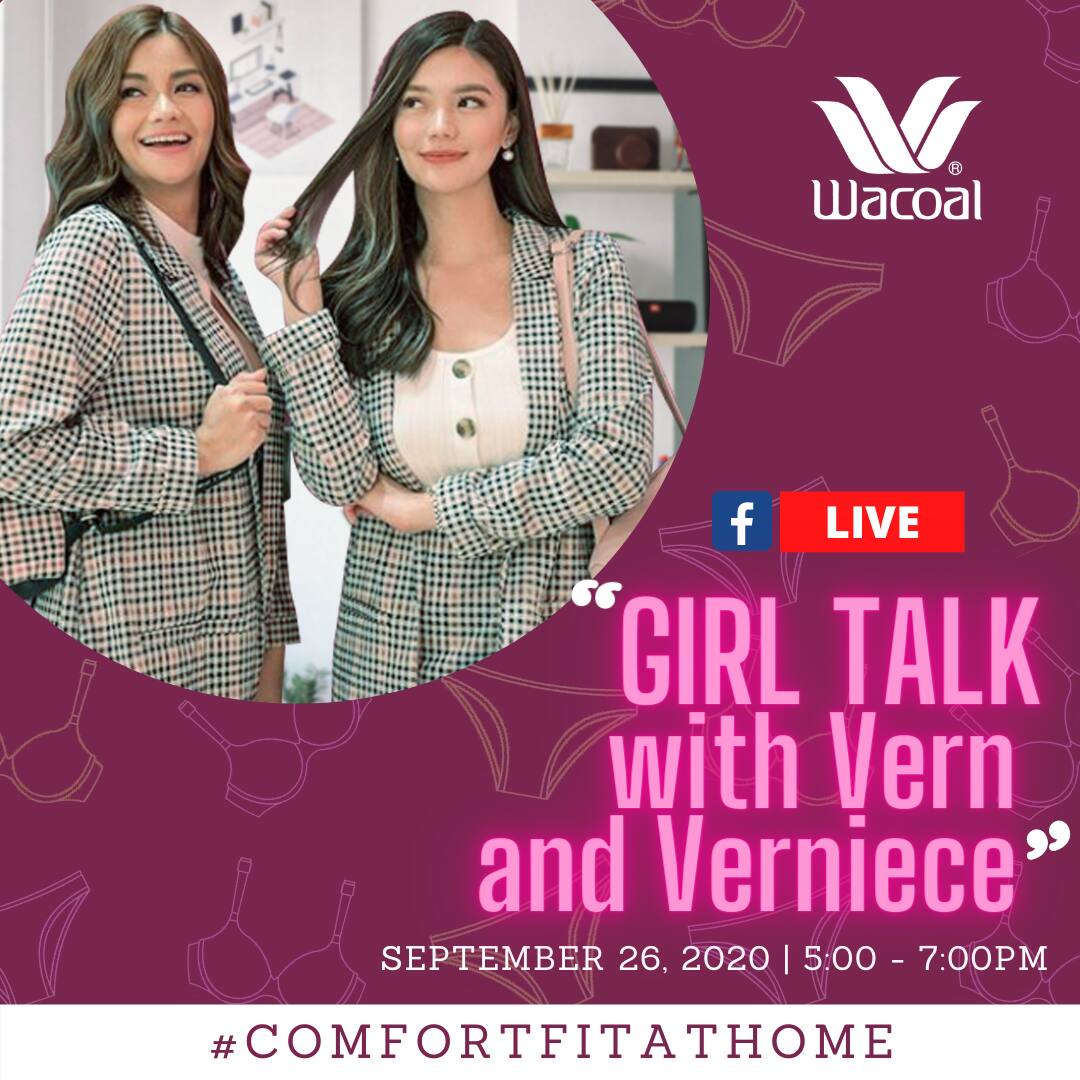 And as dive deeper into learning the benefits of wearing bras, let us join Wacoal as they give us valid reasons on why we should be wearing bras at home, and other bonus tips on how we can take care of our beautiful busts. Catch them on their Girl talk: with Vern and Vernice this Saturday, September 26, at 5pm. Only on Philippine Wacoal Corporation Facebook page.
Checkout their Facebook page at Philippine Wacoal Corporation and Instagram @wacoal.ph