FOUND: Sleek, Sustainable Japanese Coffee Flasks And Gadgets That Will Fit Your Lifestyle
So versatile and well-designed they allow you to experience coffee at its best whether you're comfortably at home or sitting on a mountaintop
If you're a coffee aficionado, then you probably understand how a beautifully-crafted vessel elevates the experience. If you're a café regular, then you know bringing your own thermos or mug to a café is an eco-friendly way to minimize the use of paper cups. After all, it's 2021 and we're all aware of how important it is environmentally responsible. For sleek and stylish coffee drinkware that epitomizes the Japanese philosophy of understated quality and simple functionality, Rivers Drinkware is a great choice.
Their product line is quite impressive. Everything from the mugs and flasks to the brewing accessories have a no-frills minimalist aesthetic. They're lightweight, double-walled for heat protection, and quite durable, so they won't break easily even when dropped. We love the sleek, straightforward simplicity.
The coffee brewing tools are so minimalist and functional that they are easy to use and to pack, allowing you to brew coffee practically anywhere. The Micro Coffee Dripper, for example, is the smallest in the world and can be used to brew coffee anywhere, even on a mountaintop.
Check out the wide selection of design-conscious, sustainable cups, travel-friendly mugs, sophisticated jugs, and heavy duty tumblers in the gallery below.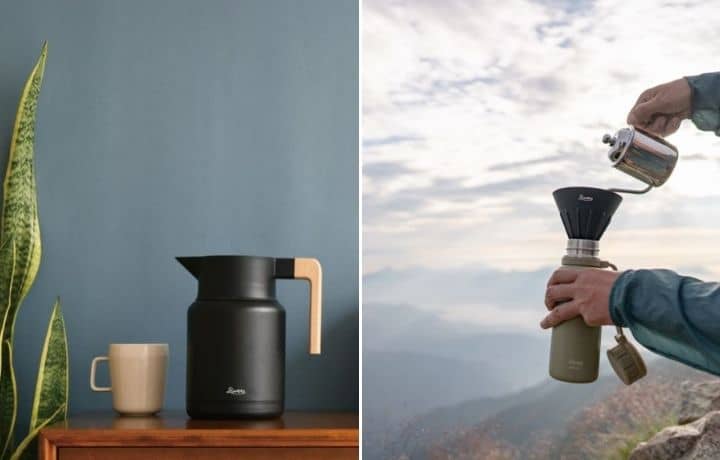 Sleek Coffeeware
Sleek Coffeeware