IN PHOTOS: The 47 Unique Frappuccino Flavors Released For Starbucks Japan's 25th Anniversary
Every single drink is a work of art
Twenty-five years ago, the first Starbucks store opened in Tokyo's Ginza district, starting such a cult following when a branch opened in Japan's least populated prefecture, a thousand fans lined up in the early morning hours just so they could be the first to enter the new store when it opened.
Today, there are over 1,600 Starbucks stores all over Japan including some of the most beautiful Starbucks branches in the world. To celebrate the silver anniversary in Japan, Starbucks released a special merch collection and 47 unique frappuccino flavors for every prefecture in Japan. Called the 47 Jimoto Frappuccinos — jimoto meaning "local" — the fraps draw on special flavors and ingredients meaningful to each prefecture, and will be available exclusively at stores in those areas.
The campaign was the brainchild of Starbucks Japan employees as their way of conveying gratitude for local customers. The limited time Jimoto frappuccinos are like an exploration of Japan's prefectures, one cup at a time.
The limited edition frappuccinos are available until August 3. Each one is a work of art. Click through the gallery below for the drinks and the descriptions from the Starbucks Asia website.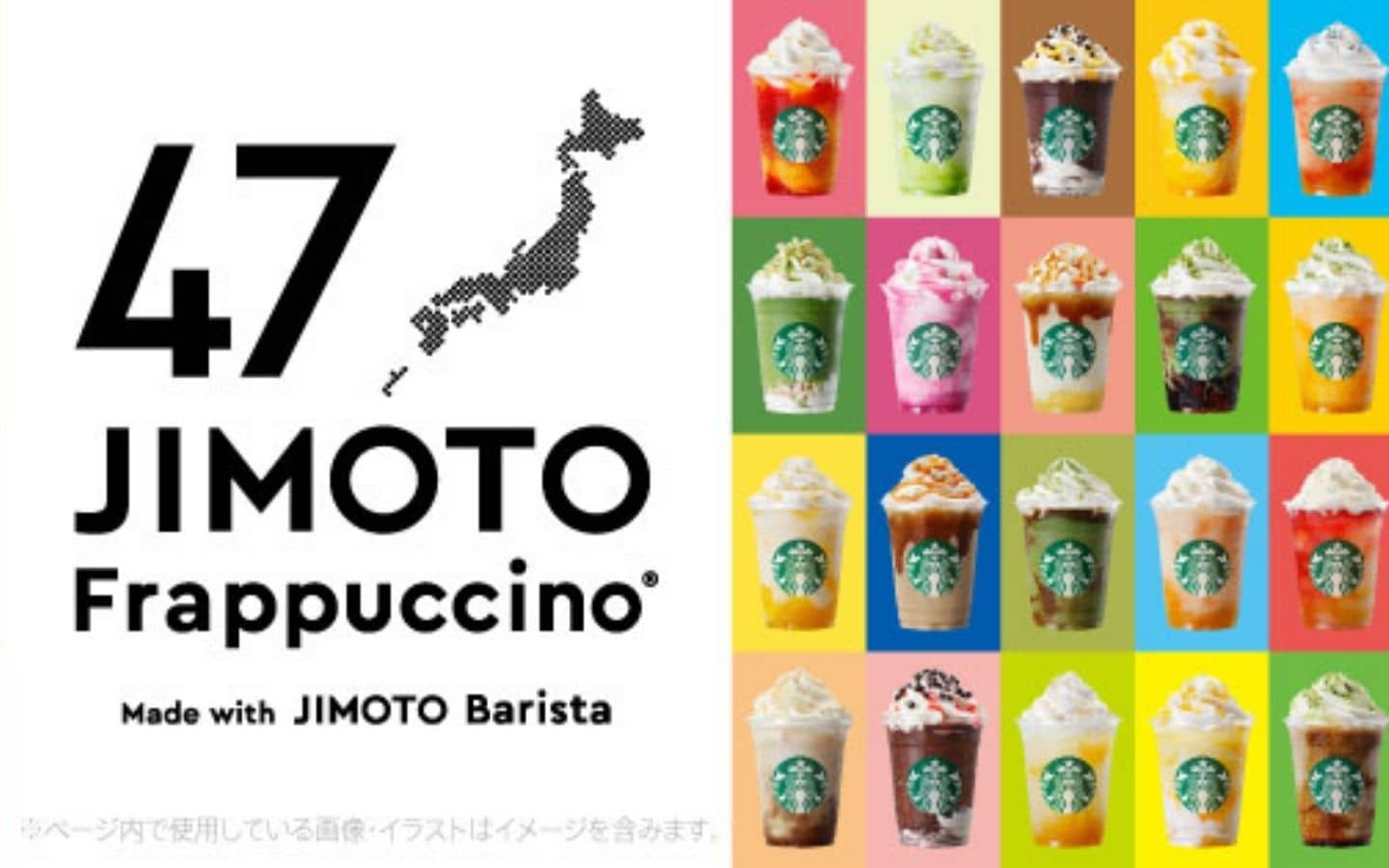 47 Fraps
47 Fraps