Starbucks Unveils The Very Strawberry Yogurt Frappuccino
Plus gorgeous virtual backgrounds to transport your next meetings to their most beautiful cafes around the world
If you're a fan of Starbuck's frappuccinos, you'll be thrilled to know that they've recently introduced a new one into the menu. The Very Strawberry Yogurt Frappuccino is the most beguiling combination of fruit and yogurt that will be your pleasure to drink in the coming hot and humid days.
Real strawberries and tart yogurt combine in this idyll of a drink, arranged in this fashion: a base of iced yogurt and chunky strawberry sauce, a layer of ruby-red strawberry jelly, and finally a scoop of strawberry granola for a sweet, crunchy finish.
Oh, and here's another treat from Starbucks. If you've been missing the ambience at your favorite neighborhood cafe, try one (or all) of Starbucks' new virtual backgrounds. You can download a selection of images showcasing their most picturesque locations around the world, and just like that, your Zoom meetings have become a bit more exciting and fun. We've really missed experiencing the cafe ambience, so we're sure you have too. Just check that you at least have Zoom version 4.6.0, or an iPhone 8, or a fifth generation iPad. Then at your next meeting, make yourself a cup of coffee, a chill playlist to softly tinkle in the background, and pull up your favorite Starbucks virtual background. It'll be fun. If you want to see our ten favorite virtual background images? Click through the gallery below.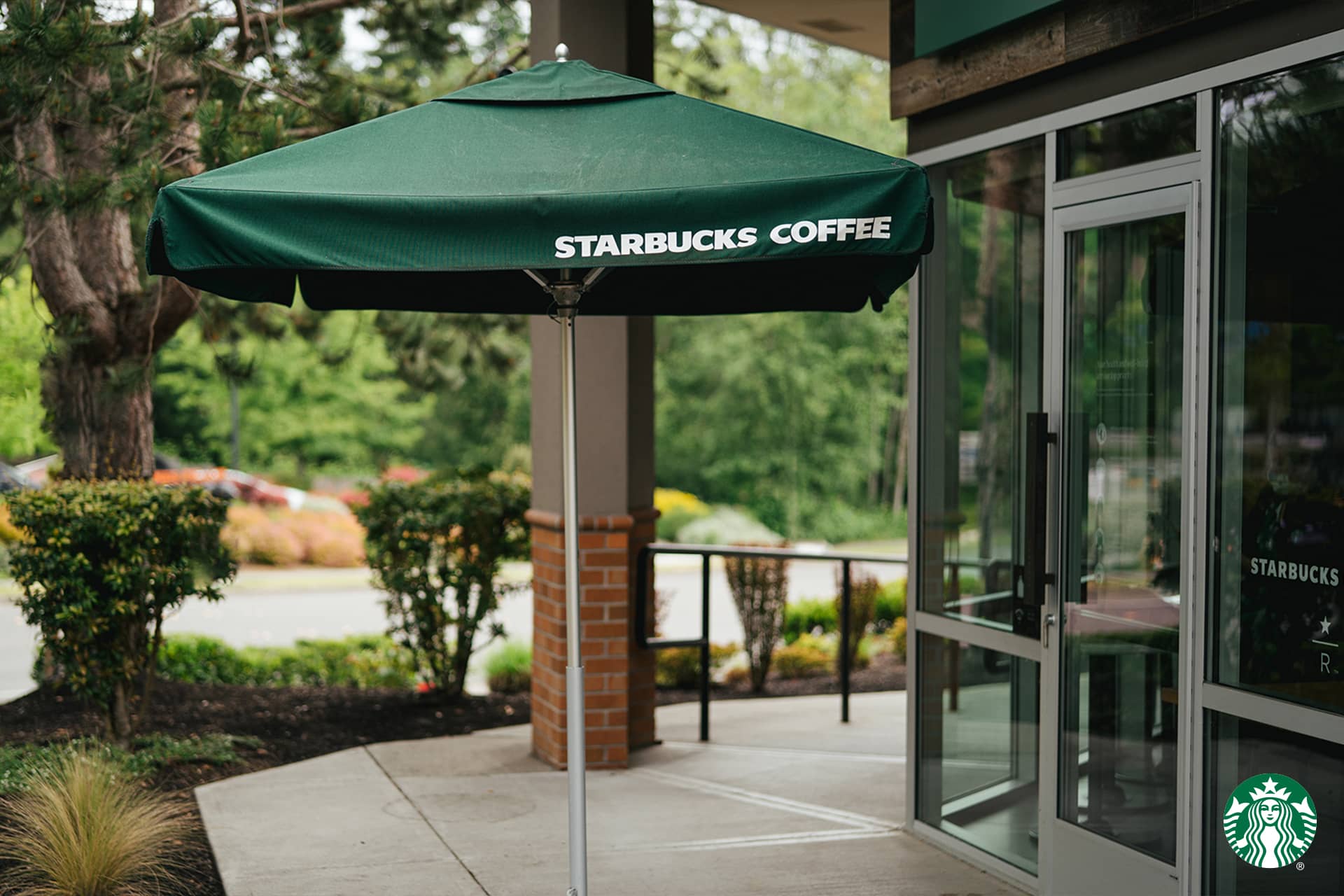 10 Starbucks Cafes To Put On Your Travel Bucket List
10 Starbucks Cafes To Put On Your Travel Bucket List
To get your Starbucks virtual background images, click here.
Lead photo: Starbucks