The Best of Sex And The City... In 10 Iconic Dishes
Food, alongside the show's fashion and men, distinguishes the pop culture phenomenon from its contemporaries
Sex and the City, one of the biggest pop culture phenomena of the early 2000s, has an enduring legacy that continues up until today. A revival entitled And Just Like That… is set to premiere on HBO Max sometime this year, with first-look images and teasers released, hoping to pique the interest of the show's original audience, as well as a new generation of viewers.
On the show, fashion and relationships reign supreme, but as other publications—like British Vogue and The Zoe Report—would come to point out, another thing that's made the show as iconic as it is is simple: the epicurean delights the women partake in, from savory dishes to delectable desserts—and of course, cocktails.
The show was (and still is) responsible for many food trends that took over the United States at the turn of the millennium, from sushi to Cosmopolitans to the raw food diet. One particular fan, Jo, who runs the Instagram Another Woman's Sushi, has taken to documenting and recreating the dishes and meals featured in the show. In the gallery below, we've rounded up ten of the show's most iconic dishes and drinks.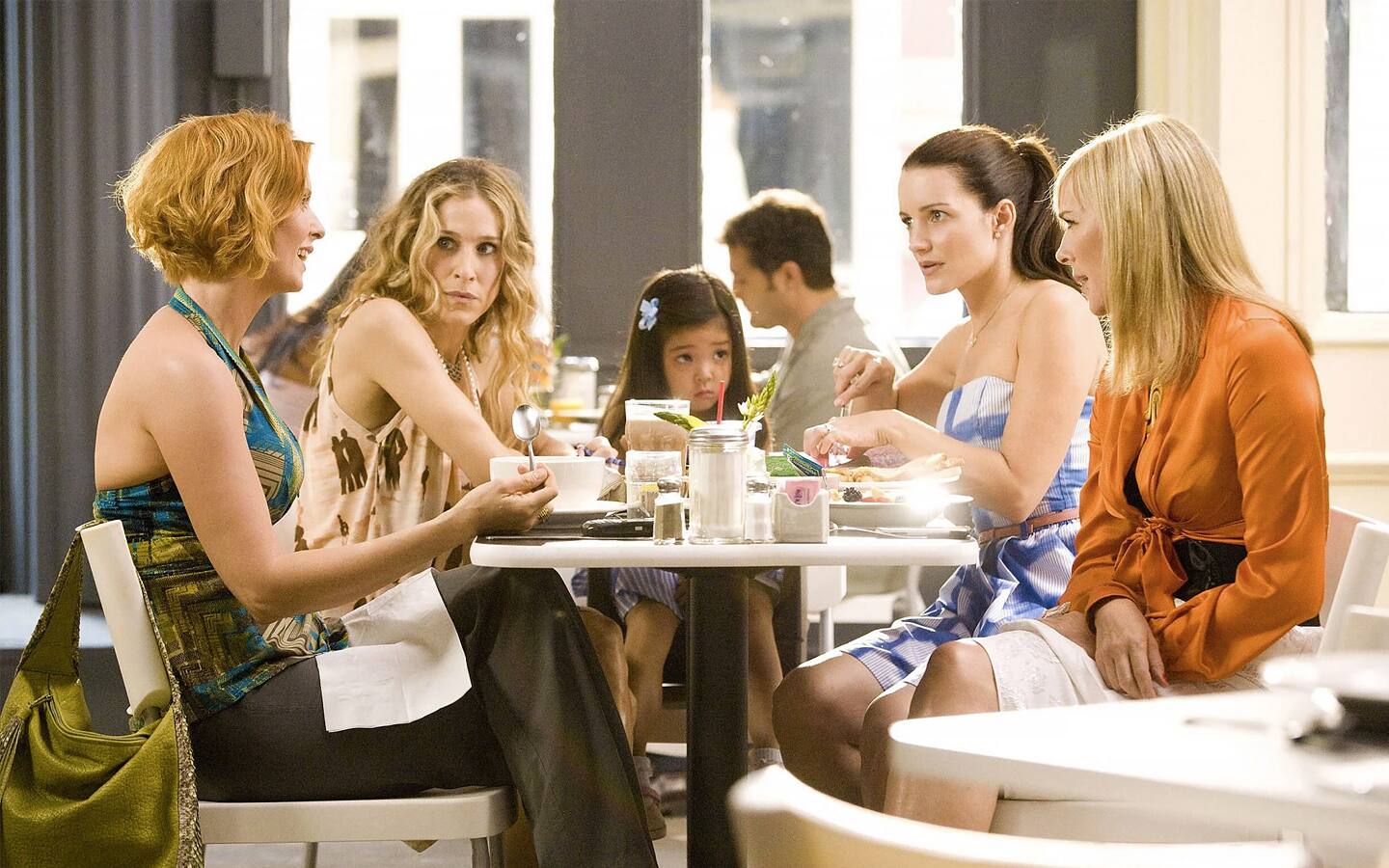 SATC's Iconic Food & Drink
SATC's Iconic Food & Drink
Photos from IMdB and @anotherwomanssushi