NEW! The Best Outdoor Spaces For Dinner And Drinks
Two of the best chefs in town collab on a popup menu this Sunday, and a new open air market opens in Tagaytay.
Humans are social creatures. We need to feel part of a family and a community. One of the hardest things to bear during quarantine has been a sense of isolation. As Metro Manila works its way back to normal, pockets of activity have opened up to allow people to safely congregate once more. Outdoor spaces where people can meet, dine out, listen to music, hear the happy hubbub of other human voices, feel like you're out in the world again.
If you've been longing to reconnect with the rest of humanity, here are a few safe spaces in the city that you can go to. Please remember to observe strict safety protocols and don't take unneccessary risks. Enjoy!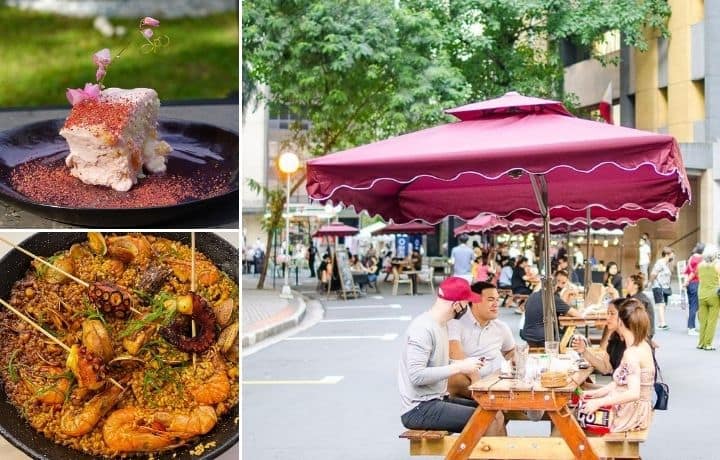 Where To Tambay
Where To Tambay
Lead photo: @chefjayps, @theloggiaatpalacio, @themarket.ph, @happytummytravels