A Sensory Journey Through Canada's Seasons In Five Dishes
A bespoke dinner turns into a romantic expedition through the Canadian landscape
Canada, with its vast landscapes, is a romantic place where prairies run into mountains and the cattle graze on healthy grasslands fed by icy streams. The result is, of course, superb beef with high nutritional value and rich, intense flavor.
This beef is now available in Manila at Canada's 4 Seasons, a dinner that takes you on a journey through Canada's seasons and cuisine through five courses. Created by Sage Bespoke Grill's chef de cuisine, Sebastian Barcudes in collaboration with Chef Mathieu Paré, executive director of Canada Beef International, the menu is an adventure through the flavors, terrain, and stories of Canada. You don't even need to board a plane.
Here's a peek into the dishes comprising the dinner.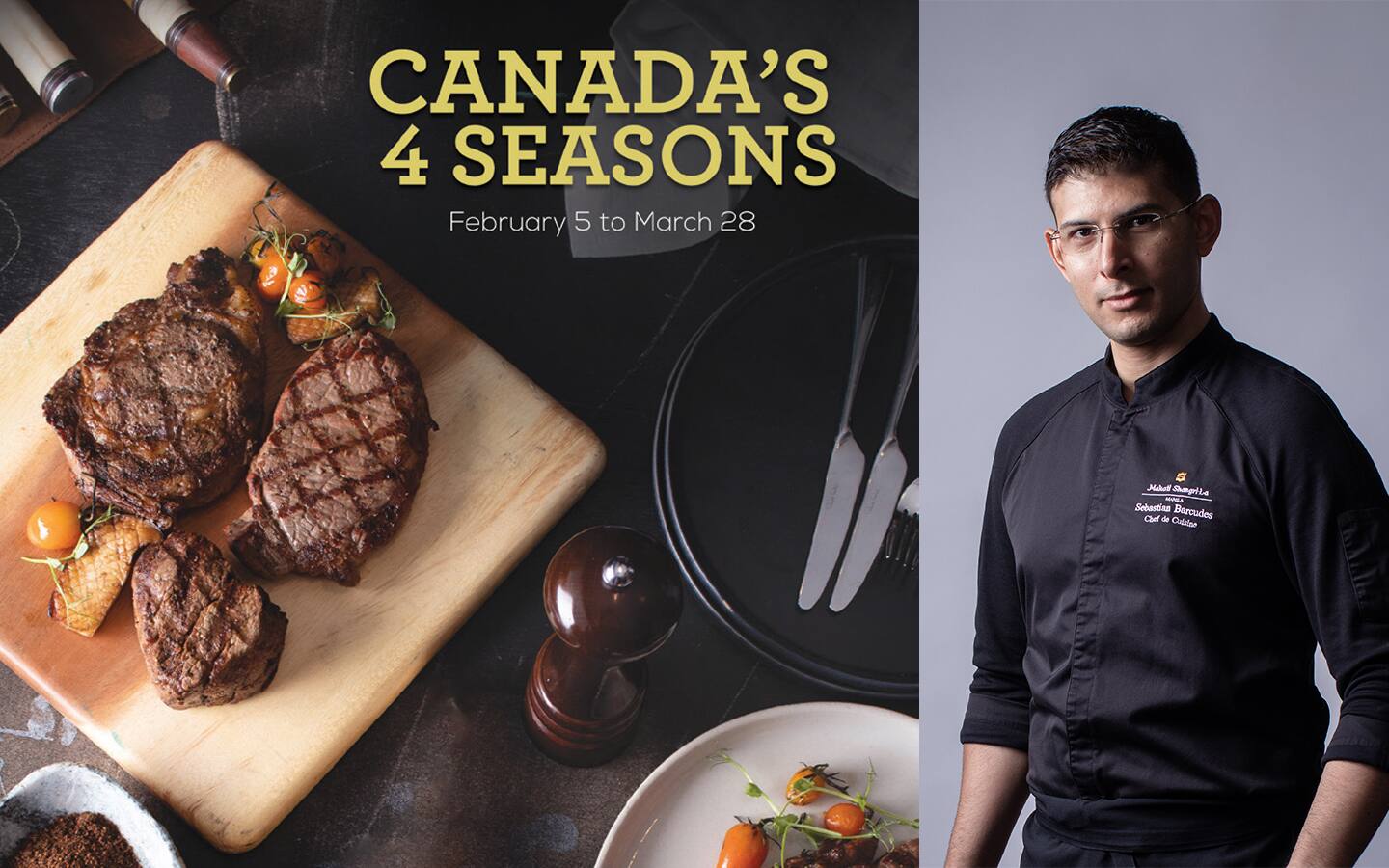 Canada's 4 Seasons will be available at Sage Bespoke Grill until March 28, 2020. For reservations, please call (02) 8814-2580 or email rric.slm@shangri-la.com