Crash Landing On You Made Us Crave Korean Food, Here's What We'd Like To Try
Still on a Crash Landing on You high? Relive the experience by eating like Captain Ri and Se-ri, and the rest of the gang
One of the things we love most about Crash Landing on You is its attention to detail, and this is best demonstrated by their seamless integration of food into the story.
The dishes and preparation methods give more context to the characters and their status and access, the availability of technology, as well as their family and community traditions. The act of breaking bread with comrades shows camaraderie, the painstaking communal process of preparing kimchi sheds light to relationships surrounding food, and even the mere act of serving someone with handmade noodles in a warm broth gives a sense of care and nurturing.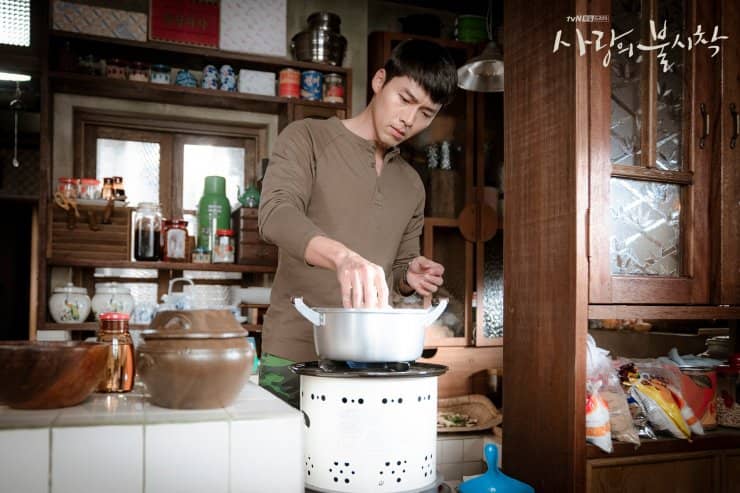 Captain Ri prepares ramyun for Seri | Courtesy of tvN
While Captain Ri Jung-Hyeok at times may seem irritated (and may say so explicitly), his actions betray his true feelings—that in him lovingly preparing food—he has already opened his heart.
Here are some of the scenes that really made us crave Korean food, right now!