IN PHOTOS: Food Is The Love Language In Crash Landing On You
How Captain Ri romanced Yoon Se-ri with soju, fried chicken, ramen and pourover coffee
As a certified CLOY (Crash Landing On You) junkie, I can safely say that one of the things I enjoyed about this series is the seamless story telling. You can see how the writers paid careful attention to details, large and small. One of my favorite threads is how the food scenes (and there were many of them) were used as a plot device to build up the characters. In the case of Captain Ri Jeong-hyeok (Hyun Bin), food was clearly his love language, his way of showing his gentle, nurturing side and how he was opening his heart to Yoon Se-ri (Son Ye Jin).
Love language, by the way, is a term coined by Dr. Gary Chapman. He theorized that humans expressed love in five different ways: words of affirmation, receiving gifts, acts of service, quality time, and physical touch. Recently, experts believe that there is actually a sixth love language — food. And this is the "omnipotent" love language.
"Food incorporates all the other five love languages and all five senses. It's a very powerful way of creating connection and expressing love," says Patrick Wanis, Ph.D., a relationship and human behavior expert, in an article for SheKnows.com.
Rewatching CLOY for the umpteenth time, it suddenly struck me that food is Captain Ri's love language. And he was manifesting this as early as the first day he met Se-ri. Want to relive their delicious moments together? Come with me and click on the gallery below.
Warning: spoilers ahead!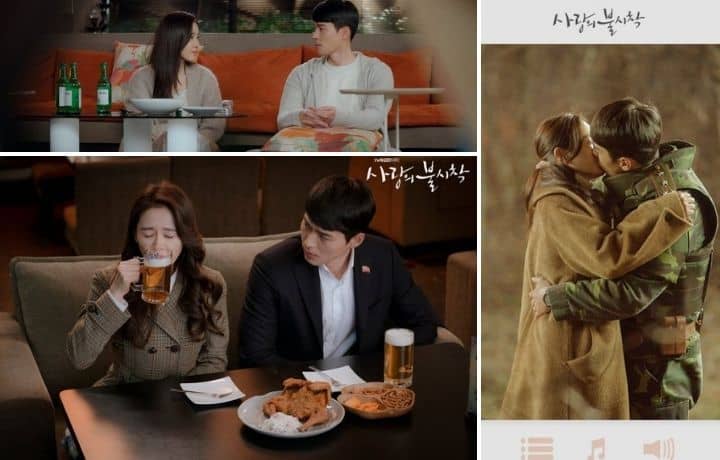 Food = Love
Food = Love