IN PHOTOS: Deli by Chele Opens In Time For Your Christmas Shopping
This is the best one-stop shop for unique gourmet finds, from breads and charcuterie, to jams, vinegars, preserves and holiday gift boxes
One of our favorite pivots of the year is the rise in virtual delis and supermarkets, which let us shop conveniently for everything we need. Deli by Chele, the newest venture by Chef Chele Gonzales, opened with an impressive list of 70 new products ranging from charcuterie and sausages, to cheeses, preserves, jams and holiday boxes perfect to give away this Christmas.
Consistently hailed as one of the country's best chefs, it's no surprise that Chele and partner Carlos Villaflor created a line of products that make innovative use of artisanal techniques, local ingredients and with unique, delicious flavors. Every single item is produced following sustainable practices. Everything is familiar and yet intriguingly different, so that it's a pleasure to browse through their 'shelves.'
If you're looking for a unique gift to impress the foodie in your life, check out Deli by Chele's items. We'll give you a preview in the gallery below.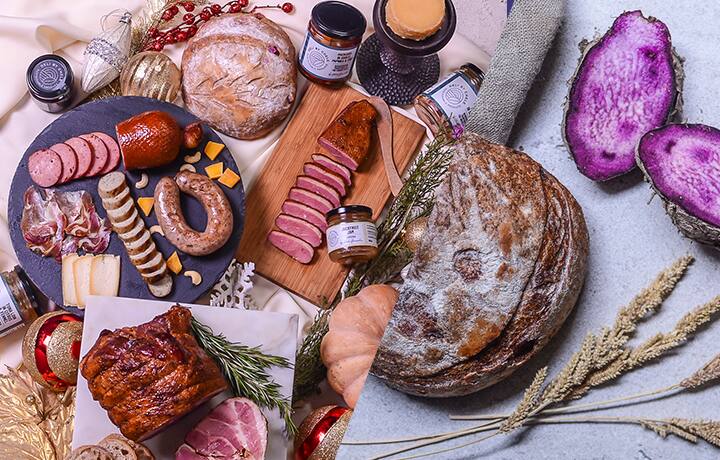 Deli Delights
Deli Delights