Is It Safe To Dine Out Now?
15 ways you can reduce the risk, as recommended by an expert from the CDC
After months of being cooped up at home, we've all got cabin fever. So when Metro Manila went into GCQ and restaurants started reopening, people were eager to dine out once more. The prospect of getting all dressed up to sit at a table and eat delicious food that you didn't cook can be pretty irresistible. But before you do book that table, understand that dining out is still an activity that exposes you to risk of infection. It is very, very important to carefully assess your risk and to take proper precautions for your health and safety — for yourself and for others.
Currently, the U.S. Food & Drug Administration (FDA) tells us that Coronavirus doesn't seem to spread through food. It travels through respiratory droplets, so it spreads when an infected person coughs, sneezes, or even speaks near you. The Center for Disease Control (CDC) ranked the risk of exposure and spread of Coronavirus in restaurants from lowest to highest. Food delivery and pick ups present the lowest risk; on-site dining with outdoor seating where tables are at least six feet apart present more risk; indoor dining with tables at least six feet apart are an even higher risk; and the highest risk of all is on-site dining where the seating has not been adjusted to observe correct social distancing.
"The more frequently and more closely you interact with other people, and the number of people you interact with, increases your risk," says Grant Baldwin, PhD, co-leader of the CDC Community Interventions and At-Risk Task Force, COVID-19 Response. If you are planning to dine out in a restaurant, do consider the following guidelines recommended by Dr. Baldwin.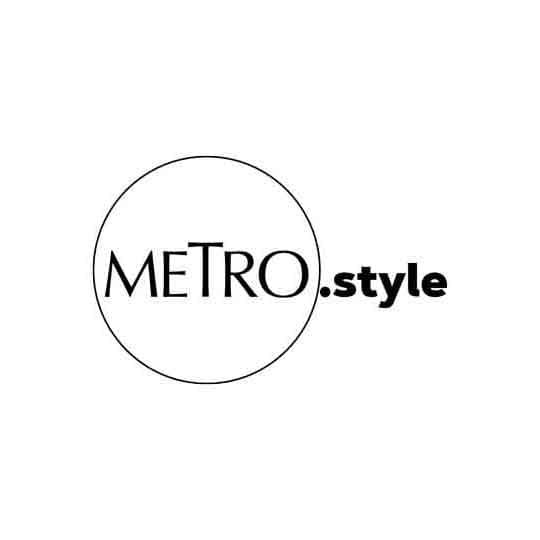 Safety first, especially when going out to dine. | Dapiki Moto for Unsplash
Assess your risk before you go.
1. Please DO NOT go out if you are sick.
2. Are you over 65 years old? Are you living with a senior or with a person with a serious illness? The risk for infection increases with age, and you should be aware that you might be exposing vulnerable persons in your household to risk of infection by simply going out to dine.
3. Will you be going to an establishment where the people you interact with will observe correct precautions to prevent infection? For example: is there a strictly enforced policy on face masks?
4. Is the place big enough to maintain proper social distancing?
5. Can you avoid sharing items?
6. Check the current level of Covid-19 in your community. "The lower the level of community transmission, the safer it is to go out," says Dr. Baldwin.
Safety precautions before leaving your house:
7. Call ahead to find out what safety measures the restaurant has in place. Are they satisfactory?
8. If you're driving, park the car yourself. Do not avail of valet parking service.
9. Ask if it's possible to wait in your vehicle until the restaurant calls to inform you that your table is ready. This will minimize possible interaction with other people in a common waiting area.
Safety precautions while at the restaurant:
10. No sharing. Communal items like pitchers, which are touched by many hands, are a hotbed for transmission.
11. Wear a face mask at all times and only remove it when you are actually eating. This is the same whether you're dining indoors or outdoors.
12. Observe social distancing at all times, and be especially aware when you are entering or leaving, or when you're standing in hallways or in waiting areas.
13. Avoid self service such as drinking machines or salad bars. Avoid any common area where people tend to gather together or where items are shared.
14. Use cashless payment, if possible, and limit the use of shared items like touchscreens and ballpens.
15. Before using the comfort room, check that there is soap and hand sanitizer.
Check that the restaurant has these safety measures:
Screening before you enter the establishment
Hand sanitizer stations
Correct table spacing
Tabletops should be empty with no napkins, glassware or plates. These should be provided only when you arrive
Tables should not have condiment bottles, toothpicks, or even candies
No-touch doors and trashcans
We hope you will take these safety precautions seriously. Enjoy yourself but remember: safety first!
Lead photo: Danielle Rice for Unsplash, Dapiki Moto for Unsplash, Tim Mossholder for Pexels