Don't Soap The Veggies And Other Coronavirus Food Myths Debunked
10 misconceptions about coronavirus-related food safety practices you should know about
With the world in quarantine, coronavirus has definitely changed the way we live, most especially the way we handle food. Everyone has a food safety tip or two to share on social media, but unfortunately some (if not most) of these are misconceptions that can do more harm than good. We checked ten of the most viral in the gallery below. And remember, until quarantine is over and we can meet up again, stay safe and strong, everyone!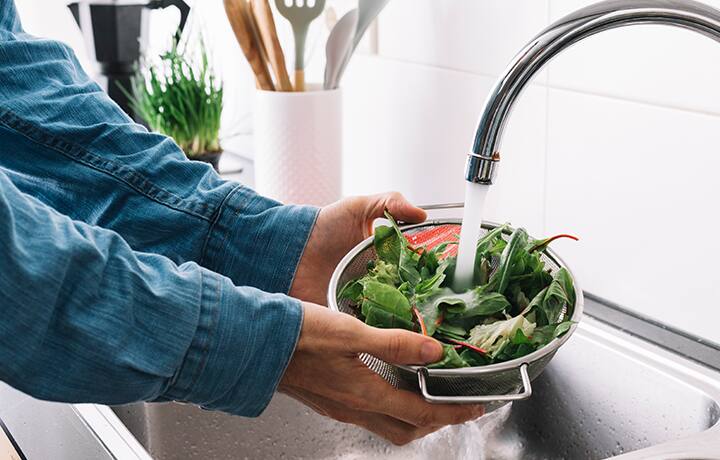 10 Coronavirus Food-Related Myths Busted
SWIPE LEFT OR RIGHT
TO NAVIGATE BETWEEN PAGES
Eating garlic helps prevent infection from the new coronavirus
A glass of water every 15 minutes will flush the virus away
Stay away from ice cream and frozen foods
Fresh fruit and veggies are hotspots for coronavirus transmission
Beware: Chinese food can give you coronavirus
Stockpile food before it runs out
Keep Covid-19 at bay with some whisky!
Coconut oil might be effective against Covid-19
Get your daily dose of Vitamin C