22 Amazing Father's Day Cakes Dad Will Absolutely Love
You'd better order two cakes. These are so good, he might not want to share
No matter what feast you serve on Father's Day — a steak with just the right proportion of leanness to fattiness, for example, or a fillet of salmon seared to perfection — one thing's for sure. Father's Day celebration isn't complete without cake.
The question is: which cake? There's so many to choose from out there: cakes of different flavors from chocolate to cheese, cakes infused with liquor, fruity cakes, nutty cakes, fluffy cakes, gooey cakes. So what kind of cake would please Dad the best?
After some research, we realized dads would best appreciate three types of cake. First, cakes with chocolate or candy bar flavors, like Maltesers or KitKat, because deep inside every dad there still remains a little boy. Two, cakes infused with liquor, which is self explanatory. Three, the classic cakes that have stood the test of time, sentimental favorites that will remind him of the good old days. And last, cakes with signature Filipino flavors that never fail to please.
Then we put together this curated list of the best Father's Day cakes you can find in the metro. Some are limited edition and available only on Father's Day weekend. Some have been go-to favorites for years. Browse through our gallery and you'll be sure to find something Dad — and the whole family — will love.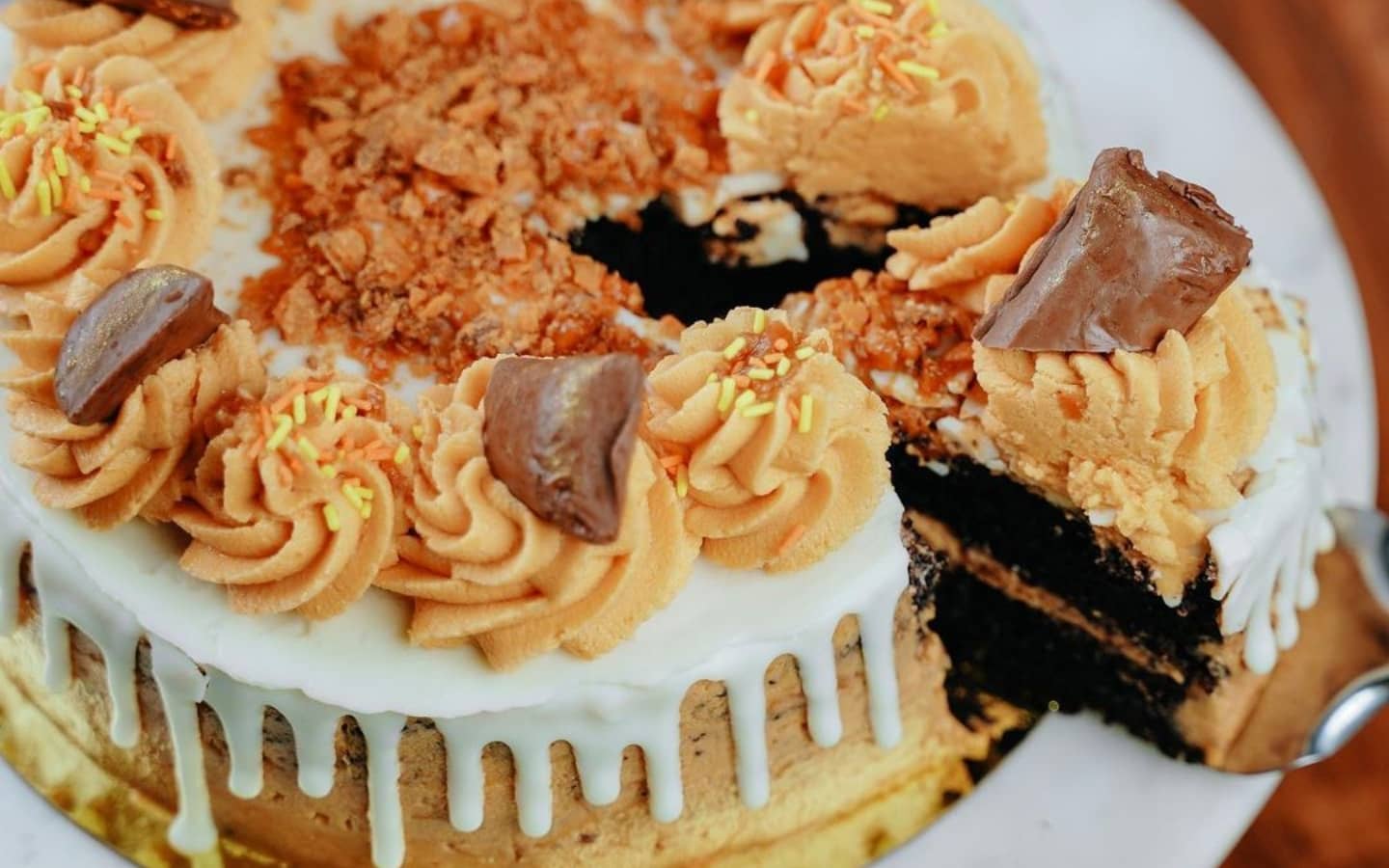 Father's Day Cakes 2021
Father's Day Cakes 2021
Opening images from @vargaskitchen @littlebutterph @chefcheleskitchen @costumbre.manila @nakedpatisserie