This Dramatic Tasting Menu Takes You On A Journey
Chef Chele Gonzalez tells the story of his food trip through Luzon in ten evocative dishes, with cocktail and wine pairings!
Filipino cuisine is hard to define. It's not just sour, it's not just salty, it's not just spice—it's a complex mélange of history, people, and places. It's always personal and visceral when you taste someone's interpretation of the memories that you grew up cooking and eating. A bite would either scar you for life or take you back to the best of times.
Once, people would have raised their eyebrows at the idea of a Filipino tasting menu. Thankfully, those days are long gone. Now, there are Filipino tasting menus aplenty across the Metro, and as a foodie—it's quite exciting! So imagine my glee when I got handed this assignment for HerEATage, the newest tasting menu at Gallery by Chele.
Inspired by the eponymous documentary series featuring the culinary trips chefs Chele Gonzalez and Carlos Villaflor took last year, each HerEATage episode (available to watch in TrueID.ph via a QR code in postcards given with each course) was as much a feature of people and place as it was of food, technique, or ingredient. Wisely, they kept their purview within Luzon and purposely went off the beaten path and made some less obvious choices.
While some courses are directly reminiscent of the dishes they are inspired from, some just selectively take techniques and evocative flavors. The menu is available in a six-course or a ten-course meal with an option for wine or cocktail pairing, so of course, for sake of Metro.Style readers— we had both.
We started bar side and after watching the trailer, we enjoyed a welcome drink called the Seasonal cocktail, because yes—it changes with the seasons.
The first prologue of bites was based on Bicol. Bicol was a gentle romp of ocean flavors starting with Uni Pate grounded with pomelo and dalandan, followed by Crab Lato –a delicate slice of crab and coconut fresh lumpia topped with lato (sea grapes).
Binondo was more brash with a Bao filled with house-made pastrami and the standout Meringue de Sal. Meringue as your pandesal to an adobo pate sandwich made me bug-eyed upon hearing, but my apprehension was for naught—as a bite made me want to steal my dining partner's portion. It's an adobo sandwich that literally melts in your mouth and lingers with that unmistakable adobo acidity.
Pampanga was our last stop with a Sisig Taco that had a squid ink taco shell, grilled pulpo for protein, and pickled shallots and herbs. Quite tasty, but it was the standout Kare-kare bonbons that stole the show. Crispy balls of beef cheek Kare-Kare dipped in bagoong dip—how trite to call it an explosion of flavor—but it was. A mic drop moment for the Bites portion of this culinary journey.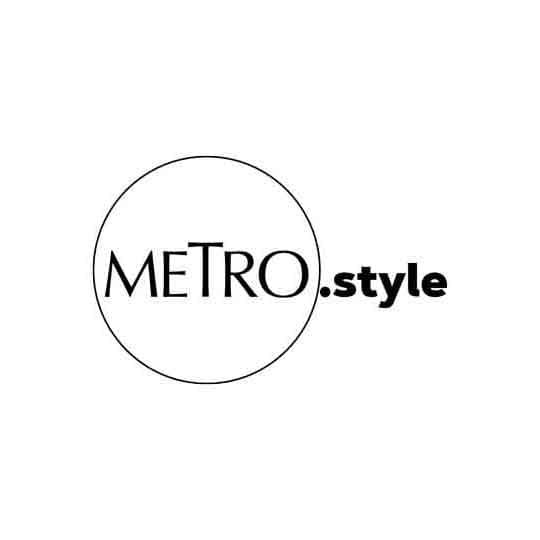 Meringue de Sal | Gallery by Chele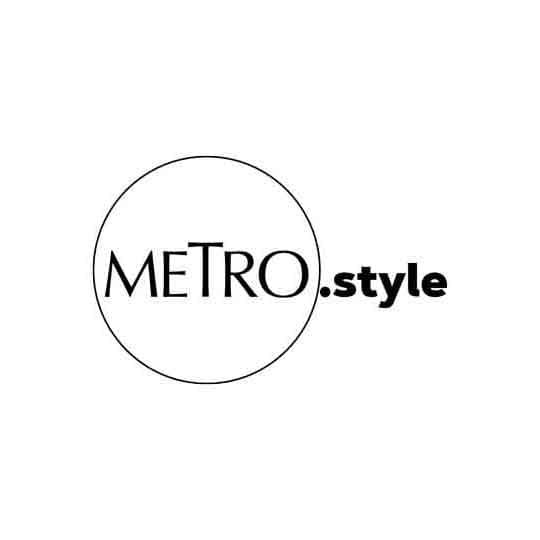 Sisig Tacos | Gallery by Chele
"I want to tell a story in a plate," chef Carlos declares in the trailer of HerEATage. What were those stories? Checkout the gallery with the courses and pairing options below.
HerEATage
HerEATage
Just like how our culinary journey started, your HerEATage trip ends with a bite with an interpretation of Bibingka--Japanese cheesecake in a banana leaf, topped with pili nuts, and grated duck egg yolk.
Final notes
I would highly recommend the cocktail pairing as I found myself liking more courses with mixologist Radge Egar's libations. That said, the journey with wine did hold a lot of surprises, even featuring a sake. Thankfully, if you want the best of both worlds--there is a cocktail and wine pairing option in the menu. Not only that, HerEATage has a vegetarian version.
"There is lot to learn about Filipino regional cuisine," said Chef Chele in HerEATage's laing episode. With storytelling at its core, it's exciting to imagine how and where this menu could travel. Visayas perhaps?
Gallery by Chele is located at Clipp Center, 11th Avenue corner 39th Street, BGC, Taguig. For more information, follow @gallerybychele on Facebook or Instagram. To watch HerEATAGE the documentary series, click here.
Lead photo: Jeeves De Veyra