Coronavirus Grocery List: Here's What You Need To Buy In Case COVID-19 Hits Your Neighborhood
Keep calm and stock your pantry
UPDATED. There are now 35 confirmed cases of Coronavirus (also called COVID-19) in Metro Manila, with some patients residing in locales uncomfortably close to home. The big question on all our minds right now: what shoud I do should COVID-19 come to my neighborhood?
First, don't panic. What we need to do is prepare. Let's take careful stock of the situation and see what practical measures we can take to protect ourselves, our families and communities. A good strategy is get your pantry ready in case you need to go on self-quarantine, or need to care for someone who has been exposed to coronavirus. And it's a good idea to be well stocked with enough nutritious food in the house anyway.
You should prepare a two-week supply of food and medicines for the family, as recommended by the U.S. Center for Disease Control and Prevention (CDC). This will be essential so you can practice "social distancing." The virus is transmitted through contact, so it's best to avoid crowds, especially in enclosed public spaces like groceries and supermarkets.
Before you rush off to your local supermarket to strip the shelves bare, there are two things you should know. First, DO NOT panic buy. You can only consume so much, and it won't help you to hoard essential items that other people in your community may need. Plus, some of these people may be doctors, nurses or have other essential functions. We as a society want them to be strong and healthy so they can do their best to fight this virus. Don't be selfish.
Second, buy strategically. What you want right now are nutrient-dense, shelf-stable items that will nourish you and keep the family strong and healthy. Resident nutritionist Cecille Esperanza helped us put together this grocery list of items that can stock up on.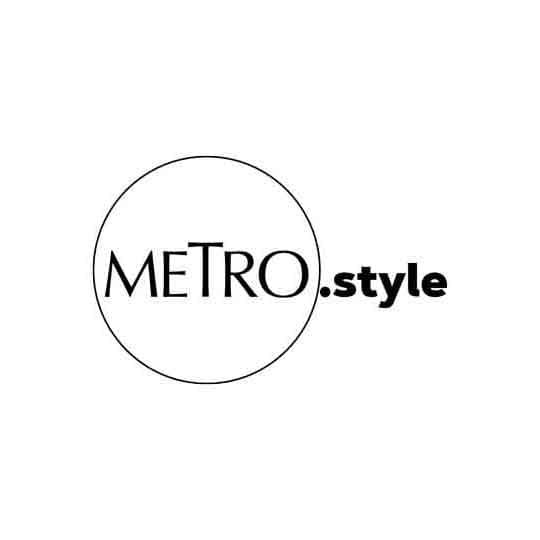 Minimize trips to the supermarket where you can be exposed to the virus | Pexels
1. Canned goods, dry grains and beans.
Canned items and staple goods make good options for emergencies. Kept at moderate temperatures with proper storage, they can last for a long time and still retain their nutritional value. Get a good variety.
Canned fruit like pineapples and peaches are good sources of vitamin C
Canned vegetables like carrots, peas and beans contain lots of fiber and vitamins, and are so versatile that you can use them in everything, from omelets and salads, to soups and stews. Look for low-sodium options.
Canned soups are comforting and can be perked up with spices or veggies. Look for low-sodium soups and be aware of the fat content in cream-based soups.
Fish will provide you wigh protein, omega-3 fatty acids and are good for main dishes. Luckily, tuna and sardines (and other canned fish) are readily available in plenty of flavors.
Dry grains like rice and quinoa are nutritious and have long shelf life. Plus, they're essential to every meal.
Beans and lentils, like monggo, red beans, pigeon and kidney beans are easy to store and inexpensive, easy to cook with and will fill you up easily.
2. Pantry staples.
You'll need these essentials for cooking: salt, cooking oil, soy sauce, seasoning, chicken stock and all other essentials that every kitchen should have.
Pasta. A few boxes of dried pasta can easily be made into a delicious family meal, and are available gluten-free. Stock up on a few bottles of pasta sauce as well, or else make your own sauce from canned tomatoes.
Milk. Depending on use, a carton of milk can last quite a while and is a handy cooking ingredient.
Nuts and nut butters. Nutrient-dense and heart-healthy, these are high-energy foods that you can serve as snacks. Spread on fruit or crackers, or even stir into oatmeal.
3. Breakfast and snack foods
Just because we're "social distancing" doesn't mean we have to forgo breakfast! Make sure to stock eggs — they're very versatile and always tasty. Add cereal or oatmeal and granola. You can buy bread in bulk then store in the freezer until needed. As long as it's kept in its original packaging and thaw at room temp, bread should store well. Good options for snack food include popcorn, protein bars, peanut butter. Add biscuits and cookies to your bag, too.
4. Proteins.
Our bodies need protein to function adequately, so you don't want to go too long without it. Put some frozen meats in storage, and pick up dried fish and squid, dried or smoked meats (like tapa), nuts and nut butters.
5. Fruits and veggies.
Starchy rootcrops like potatoes and kamote are great to have on hand. Do not wash these before storing, so they last longer. Non-leafy vegetables like carrots will will last for a week or two. Wrap leafy greens like kangkong in brown paper or newspaper to extend its shelf life to about three days to one week.
6. Recovery food
Just in case someone in the family get's sick, it's good to have these at hand. Choose something high-energy and hydrating, like chicken broth packets that you can reconstitute with hot water.
Finally, flavor matters. You want to make sure everyone eats with good appetite. Stock up on cooking essentials like cooking oil, salt, vinegar, herbs and spices.
One last piece of advice: keep yourself updated about Covid-19. The situation is rapidly evolving, and being on top of the news is one key strategy to keep yourself safe and healthy.
Updated March 11, 2020