Fascinating Women: Jenny Chan Tan Of JenCooksPH Is The Goddess of Chinese Home-style Comfort Food
This self-taught cook built a thriving pandemic business built on a menu of just five special Chinese dishes
You would have never guessed she would become the food entrepreneur she is today.
Jenny Chan Tan of Jen Cooks PH doesn't have any stories of preserving top secret family heirloom recipes, or training under iron-fisted mentors in prestigious cooking institutes, or of embarking on a love affair with food in her early teens. For most of her life, she was the type who enjoyed eating in all its glory but would epically mess up once the tables were turned and she became the feeder rather than the fed.
Not so long ago, she was the textbook definition of a kitchen noob, feeling more like a flopping fish out of water than a gracefully floating swan on a lake each time she turned on the stove in an attempt to make something edible.
After all, her first cooking attempt was a lasagna for her then fiancé. As she alternated between layers of pasta and saucy ground meat, she indulged in a daydream.
"I had this mental image of myself being the perfect housewife, preparing delicious dishes for my husband. That was quite a challenge since the first dish I made was a major fail," she laughs.
Then the oven dinged to signal that her first-ever kitchen feat was ready to serve — and her fiancé casually pointed out that her pasta was crunchy.
Jenny didn't realize that the pasta needed to first be boiled before chucking it in the oven.
"I have come a long way to where I am today," Jenny laughs.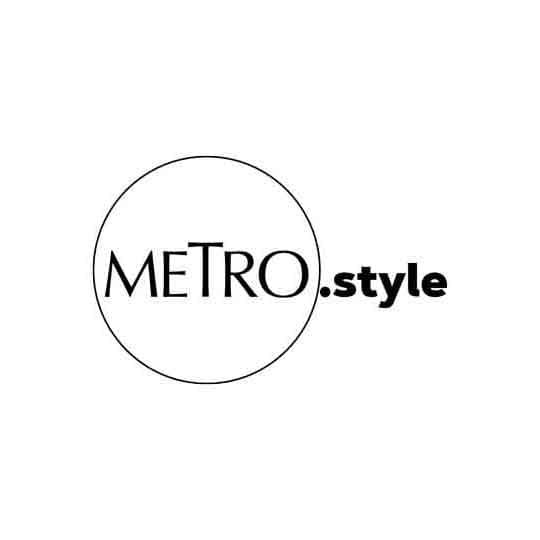 Jenny Chan Tan | @jencooksph
In more ways than one, Jenny's journey from kitchen novice to top-billed home chef is exactly like many of the dishes and food experiences that inspired her to keep trying, again, and again, and again. Just as many of her dishes need slow and tender cooking to bring out their best flavors, textures, and aromas, so did Jenny's kitchen skills that—lo and behold—turned out to be sharper than a freshly sharpened butcher's knife.
Last year, she launched a passion project that let her showcase her much improved cooking abilities while also giving pandemic-weary Filipinos longing for a taste of homestyle Chinese flavors a chance to relive their best food memories.
Jen Cooks PH was launched in August 2020, and just seven months after Jenny went public with her business, she's earned a cult following that includes some of the most discerning palates in the country. Her IG feed is full of praise from famous foodies, as you can see below:
Jen Cooks PH has a lean five-item menu composed of thoughtfully concocted Chinese dishes. These are the dishes that Jenny knows are surefire best sellers; see, even her menu is tightly curated.
"My criteria for choosing a dish (to add to my menu) is quite simple. It has to be different from what is being offered already and while some may sound common and easy to make, I make sure the taste is different and not easy to achieve. It has to be unique, special, comforting and a meal that will bring joy around the dining table!" Jenny shares.
"Creating a dish takes a while since I am very specific in achieving that certain taste, texture, aroma and execution that I am looking for. After that comes taste tests and then some adjustments if need be. Only when it is up to my standard do I offer it," she continues.
"The beef tendon is the first dish I sold. I gained popularity for how the tendon is cut-with-a-spoon tender with that rich unctuous flavor. Meat lovers order this dish over and over again, but in time it was for my stuffed eggplant that I became known for," Jenny reveals.
"This is a unique dish reminiscent of bola-bola on pan-fried eggplant, and you cannot order this anywhere else, as far as I know. I recently added silken egg with seasoned pork to my menu and people have been coming back for more. It's like chawan mushi on steroids! The silken egg is jiggly and tofu-like, and pairs perfectly with the umami-taste of the pork toppings," she beams.
As turtle-paced as she might be with her menu expansion, Jenny doesn't mind. Quality over quantity is the name of the game, and with her quickly growing fanbase that includes casual and professional foodies alike, influencers, and media personalities, you can be sure that she's onto something good—really good.
Jenny says her cooking is influenced by three things, mostly.
First, there are the food greats, the names that anyone who wants to make a name for themselves in food pay tribute to. Jenny mentions Taiwanese chef Fu Pei-mei (a prolific chef whose body of work is so big and respected that a Google Doodle has been made for her), Gordon Ramsay (no explanation needed), and Thai-Australian TV personality and overall food adventurer Marion Grasby (the kind of foodie capable of appreciating street food for lunch and a degustation menu for dinner).
Second, there are her trips to both local and international destinations that opened her heart to dishes so delectable and memorable that she made it a mission to be able to recreate them, albeit with her own spin.
"It's not just about recreating that specific dish... it is not about how popular a dish might be nor if it would sell or not. I get inspiration from dishes that speak to me and gets me excited," Jenny explains.
Third are the legendary hole-in-the-wall spots around Asia that many a food journalist and avid traveler have brought attention to over the years. Jenny's travels to places like China, Japan, Korea, Taiwan, Hong Kong, and Singapore introduced her to the idea of perfecting single dishes at a time. Seeing these places' specialties beloved by thousands from all over the world and prepared by unassuming yet massively talented individuals mirrored back something within Jen herself. (These are the same cities she'd love to return to as well, the minute COVID has gone away for good and traveling returns to normal).
She saw that you didn't have to be a Michelin-starred chef to be able to share the joy of food with diners. It's passion and purpose that truly give food its most potent properties— that and the memories attached to them, the excitement that comes with the first spoonful brought to the lips, the longing to taste a dish yet again, the satisfaction and feeling of a just-right fullness after a great meal.
And though Jenny might be busy most days, she's human just the same.
She has days when she's uninspired and the last thing she wants to do is to get elbow deep in more R&D for her business. That's the misconception that comes with Jenny's micro-menu; just because it's smaller than most doesn't mean much less effort is put into improvements and additions.
In fact, Jenny's work might even be more cut out for her given that she's a one man team that depends on trial and error (and loved ones as willing taste testers) and multiple back and forths to and from the drawing board. Pre-COVID, she even used to ask frequent traveler friends to source rare Asian ingredients for her. These days however, she's limited to Binondo visits and even those have waned, so her creativity has been stretched to its limits as she tries to do more with less, figuring out what new things she can create with what's already available in her pantry—a quarantine cooking hack she suggests to everyone looking to up their cooking skills at this time. (With Jenny's level of success as a result of this process, one can only wonder what she might be capable of when she regains access to these resources!).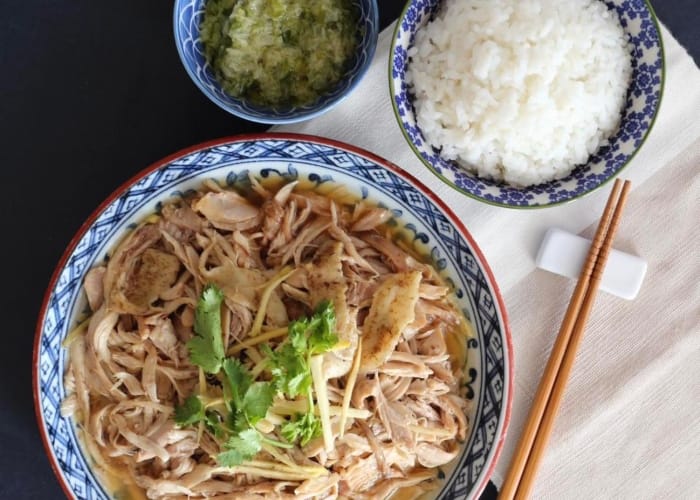 Browse the menu
Browse the menu
Not once in Jenny's younger years would she have thought that she would be talking about food with so much gusto and so much experience-backed knowledge. If it weren't for her inquisitiveness and penchant for being a lifelong learner, she wouldn't be here.
She learned by asking, by observing, by reading and watching one cookbook and YouTube video at a time, becoming an organic learner and foregoing the formality and structure that many people believe are needed to make it in the food scene.
This laidback approach to figuring things out day by day translates to the flavors she so proudly presents: uncomplicated yet comforting, familiar yet exciting, old school yet able to keep up with the times.
"The flavors you grew up eating, or saw your friends eat, or the food that your beloved grandma made, these are all tastes and memories that people crave," Jenny points out.
"People miss the traditional way of cooking especially once a lot of food has become too complicated. Sometimes, comfort food is the best... For those who did not grow up cooking or eating traditional homestyle Chinese food, they find my dishes different and tasty," she tells us.
And, worry not about getting a watered down version of Jenny's cooking because of the long wait times for food deliveries; each of her dishes come with specific heating instructions to allow you to enjoy them as if they came fresh from the pan.
Looking back at the leaps and bounds she's taken in order to get to where she is today and her transformed relationship with food and cooking:
"It has taught me discipline, punctuality, not doing things last minute or cramming. I have learned to prioritize and balance my time wisely."
"I learned to appreciate things I never noticed before — creative things, art, how to plate food properly, how to make things look pleasing. Business-wise I learned to source, market, budget, prepare, cook and best of all, control my temper," she ends.
She's likely also already learned how to make a mean plate of lasagna, too.
To order from Jenny's menu, send a DM to @JenCooksPH on Instagram, or Viber (0917) 895-5658. Follow @jencooksph on Instagram.
Photos courtesy of Jenny Chan Tan