Market Ni Misis Opens Mobile Market For Marginalized Communities In Taguig
Juana Yupangco and Megawide Foundation launches Market Ni Misis, a program that brings affordable produce, essential goods, and medicines to marginalized communities in Taguig
They say that in trying times, the way we react to difficulties reflects who we truly are. So it's good to see that even as quarantine continues to affect people all over the world, more organizations are coming together to give aid to those living in marginalized communities who, perhaps, are more greatly affected by the ongoing pandemic. One of these worthy organizations is Mesa ni Misis, founded by Juana Yupangco.
Established by Juana in 2018 as a health and wellness platform, Mesa ni Misis serves plant-based meals to the underprivileged, and advocates about the wonders of locally-grown produce. In response to COVID-19, Juana launched Kusina Connection, a fundraising and outreach program under Mesa ni Misis that provides packed meals for frontliners. Juana's second initiative is Market ni Misis, a mobile market that provides affordable essential goods to Taguig's marginalized communities.
Juana then partnered with Megawide Foundation to introduce Market ni Misis, a mobile market aimed to make affordable goods accessible to marginalized communities in Taguig. They offer a wide selection of locally-sourced vegetables and rice at cheaper than market cost. Residents of Baranggay Ususan were the first to experience this. "Our goal is to help families by bringing them a variety of fresh and affordable produce that promote good health, and at the same time support Filipino farmers by sourcing the produce locally. We're grateful that Megawide Foundation has partnered with us in providing aid and reaching communities that need it most." says Juana.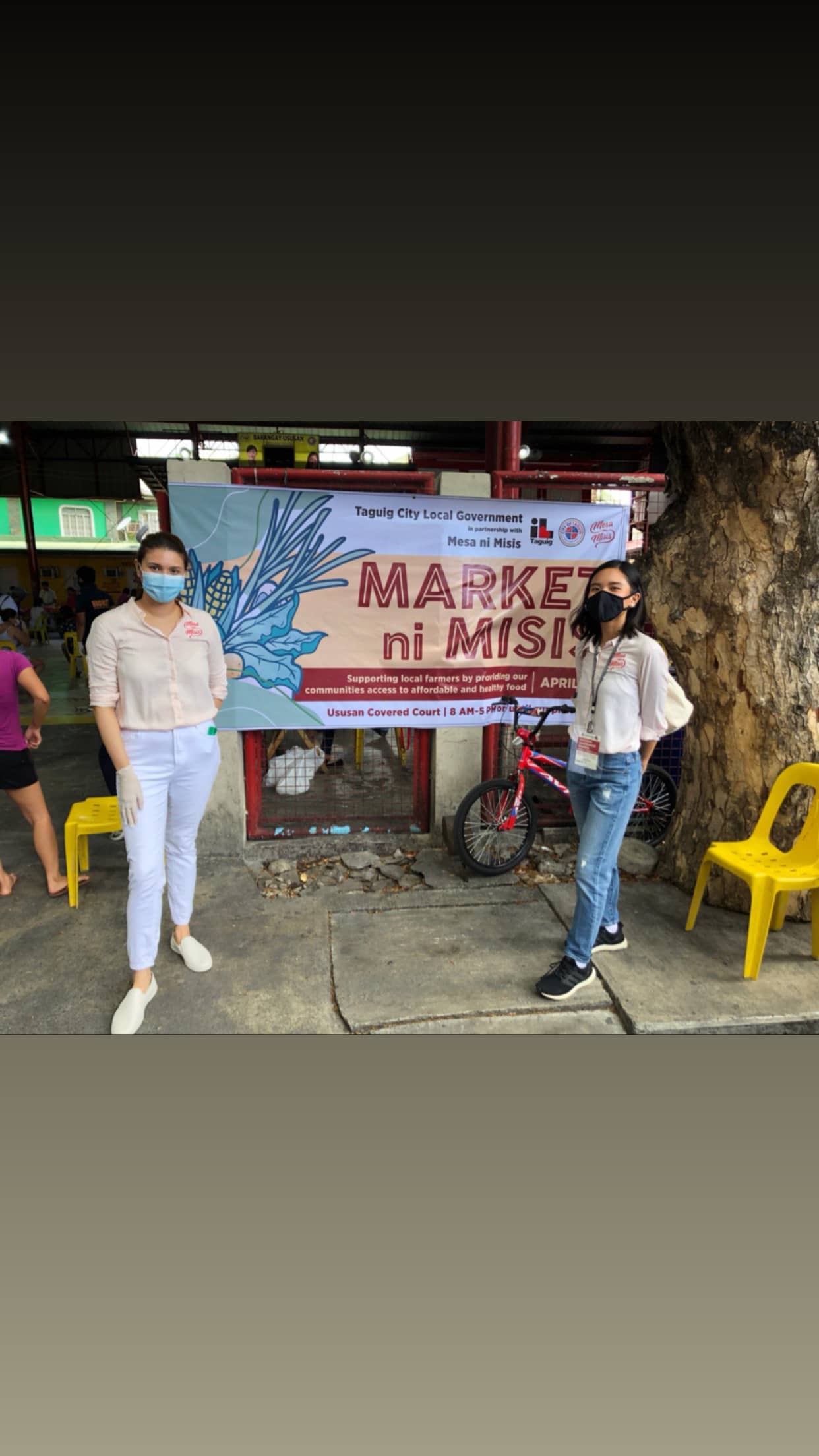 Juana Yupangco (left) of Mesa ni Misis launches Market ni Misis in partnership with Megawide Foundation to bring affordable and fresh produce to residents of Barangay Ususan, the first location to experience the mobile market in Taguig City.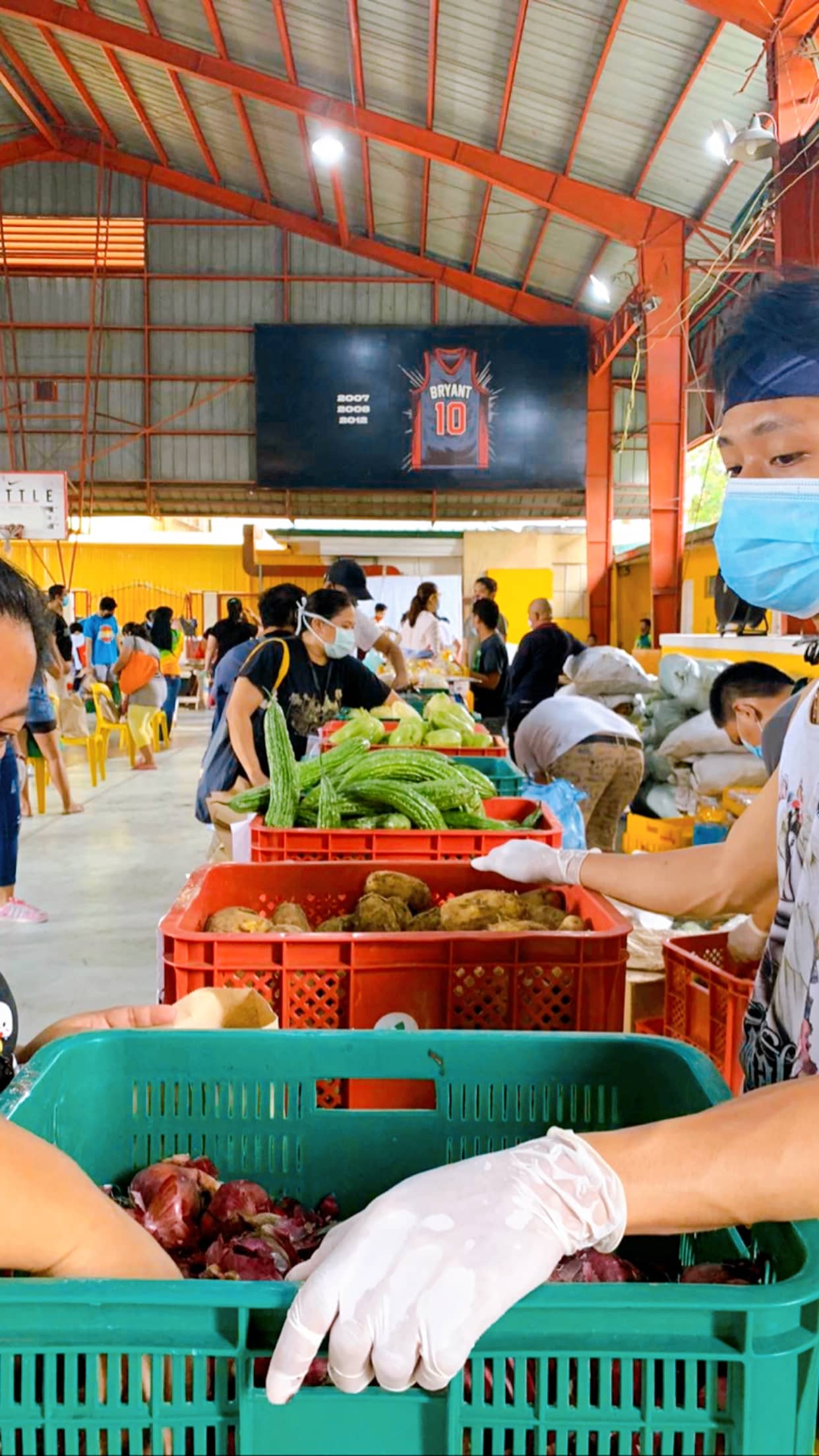 Residents from Brgy. Ususan select from a variety of locally-sourced vegetables from Market ni Misis. The staff are equipped with personal protective equipment (PPEs). Photo from Mesa ni Misis Team.
The goal of Market ni Misis is to reach as may baranggays in Taguig City as possible, so their residents can access essential goods without having to leave their homes. This is a service that can continue even after ECQ is lifted. As the official partner of Market ni Misis, Megawide Foundation will provide logistical support through their trucks, logistics, and manpower. The market is scheduled to run throughout this week, catering to the following areas: Western Bicutan Covered Court on April 29, Fort Bonifacio on April 30, and Upper Bicutan Covered Court on May 1.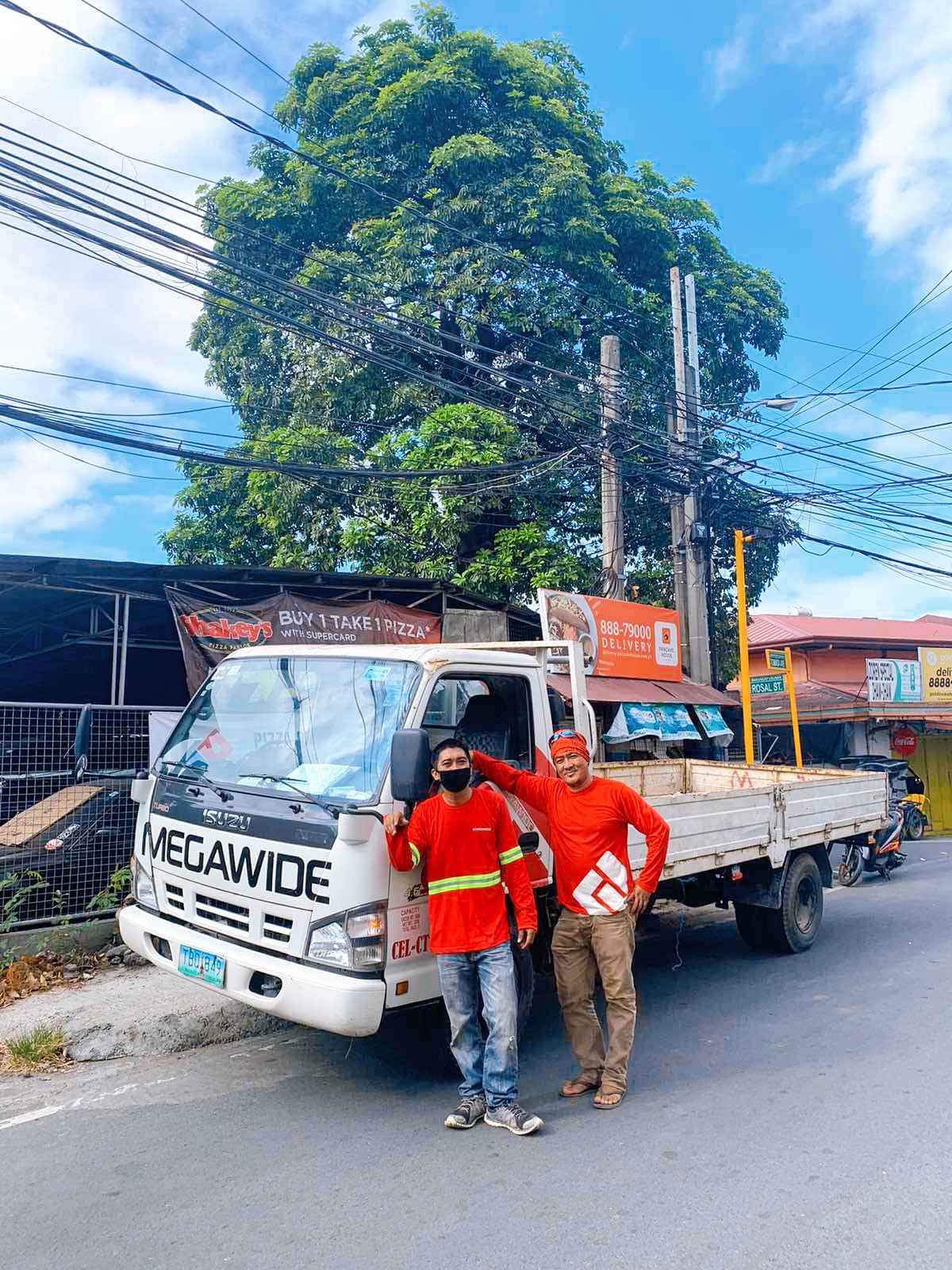 Market ni Misis logistics partner Megawide Foundation ensures that fresh produce and essential goods reach the marginalized communities of Taguig City. Photo from Mesa ni Misis Team.
The goods are subsidized through donations to Kusina Connection, so that, for example, vegetables can sell for at least 5% lower than market price, and rice for P10 less than standard retail price. Aside from fresh produce, other essential goods are available, such as vitamins and medicines from The Generics Pharmacy, bread from Marby Food Ventures, and biodegradable shopping bags from Eco Nest.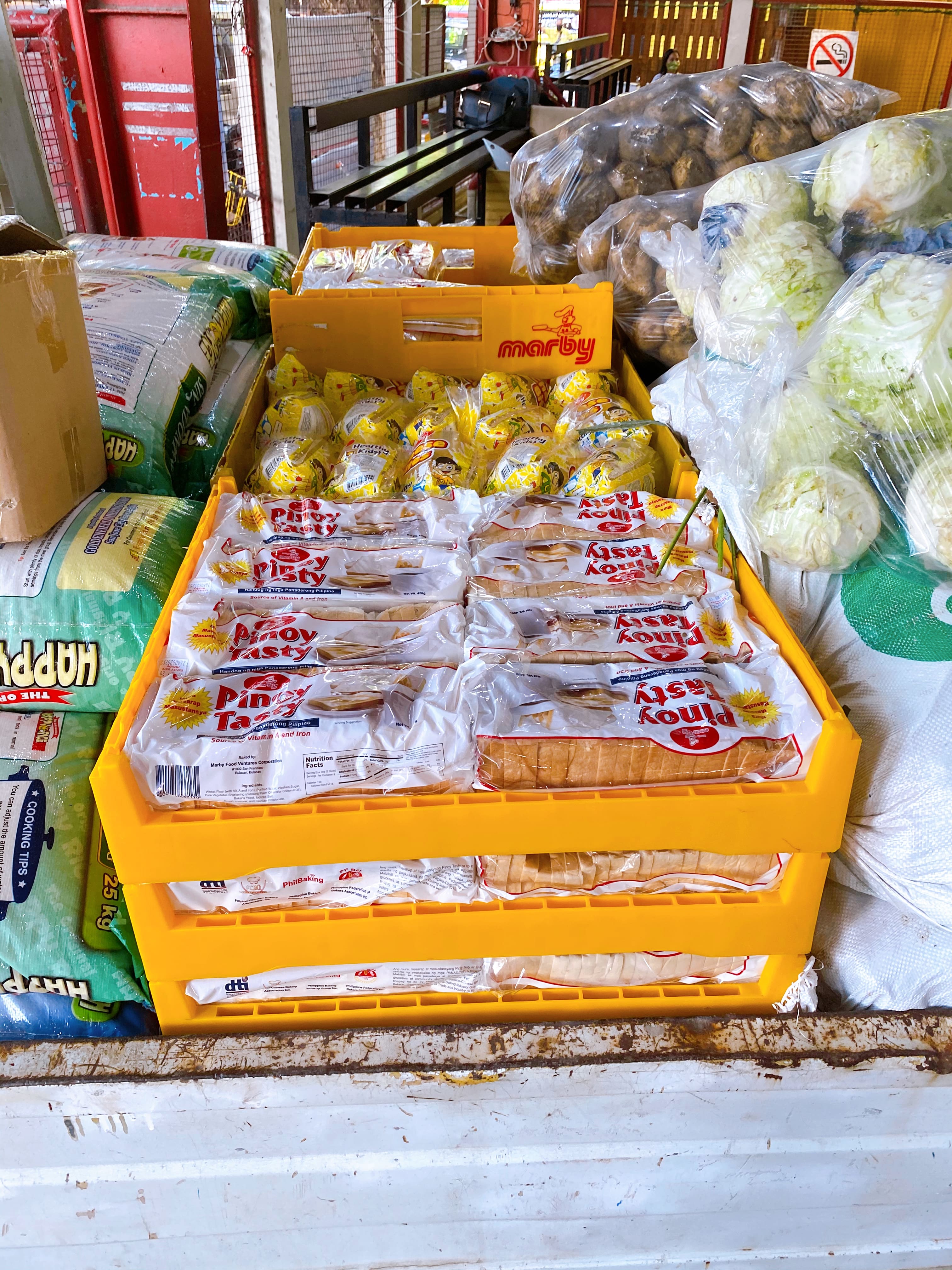 Market ni Misis partner Marby Food Ventures makes their Pinoy Tasty breads and Cheese Bites available to residents of Barangay Ususan during Market ni Misis launch. Photo from Mesa ni Misis Team.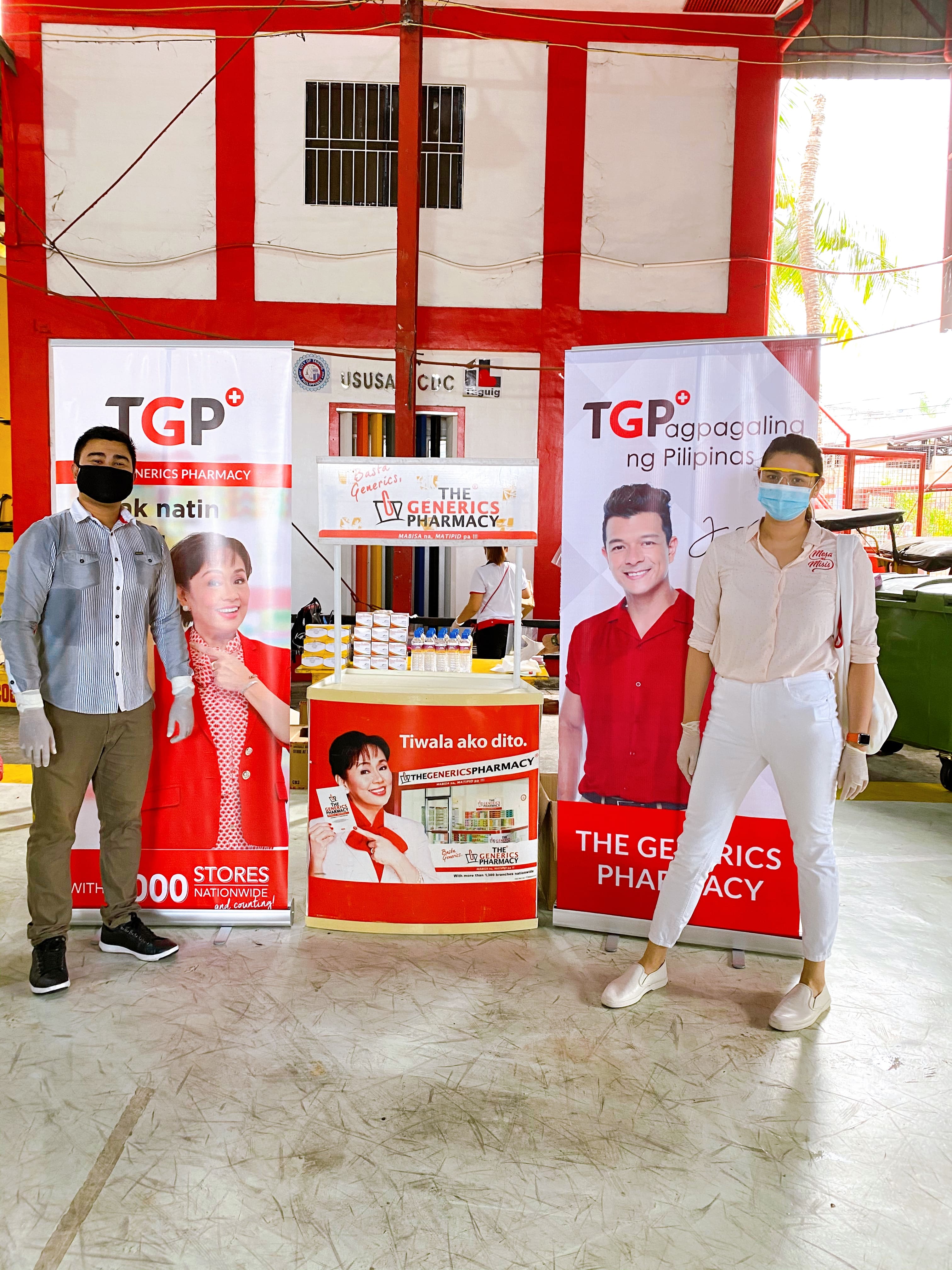 Market ni Misis partner The Generics Pharmacy makes medicines and vitamins accessible to residents of Barangay Ususan during Market ni Misis launch, without them having to go to the pharmacy. Photo from Mesa ni Misis Team.
Meanwhile, Mesa ni Misis continues to provide home-cooked meals and plant-based goods to frontliners, from donations raised through Kusina Connection. Packed meals were successfully delivered to Paranaque Medical Center, Jose Rodriguez Memorial Hospital, Jose Fabella Hospital, and Taguig City Hall.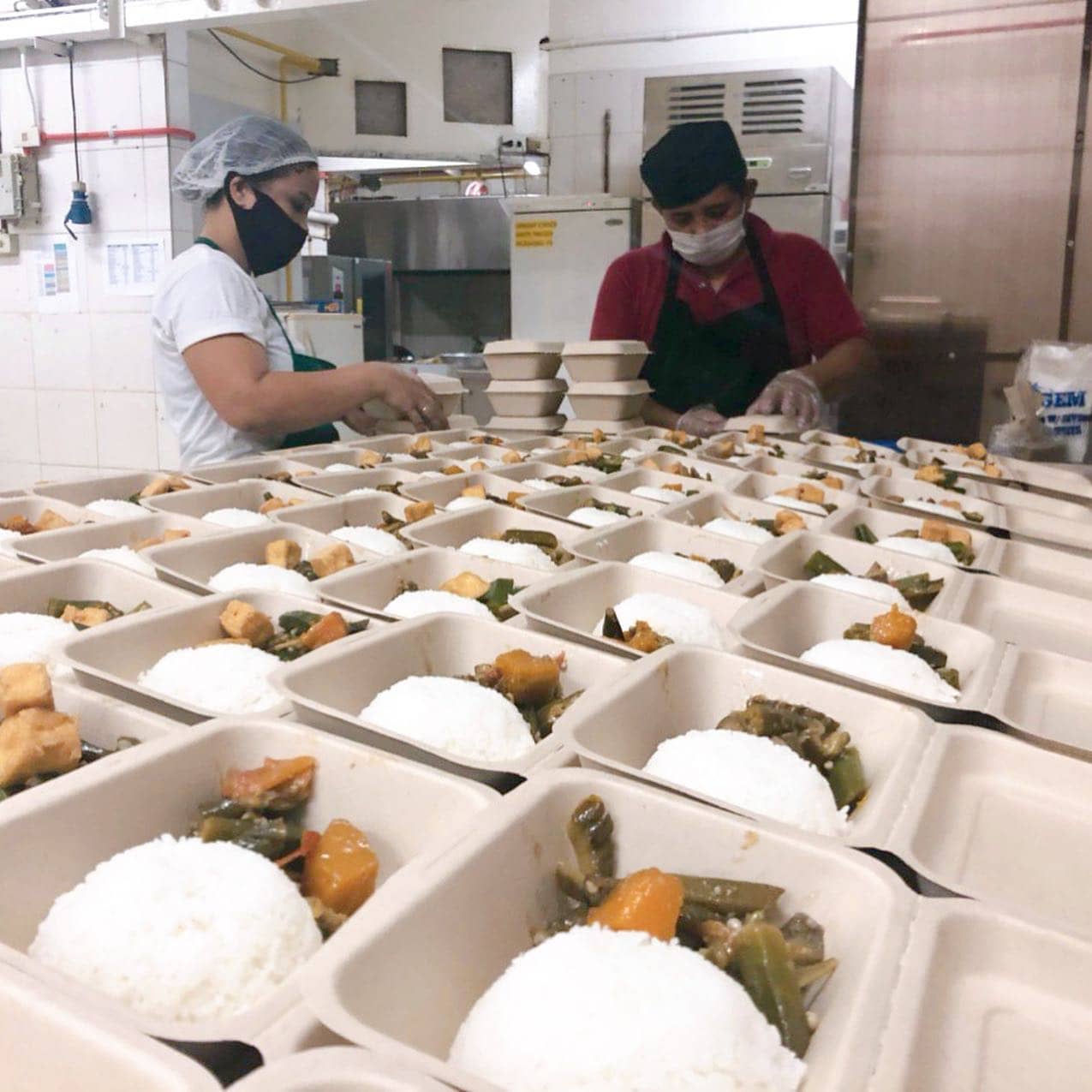 Made possible by donations to Kusina Connection, Mesa ni Misis staff prepare packed healthy plant-based meals from its commissary kitchen to be distributed to medical frontliners for its Feed the Frontliners program.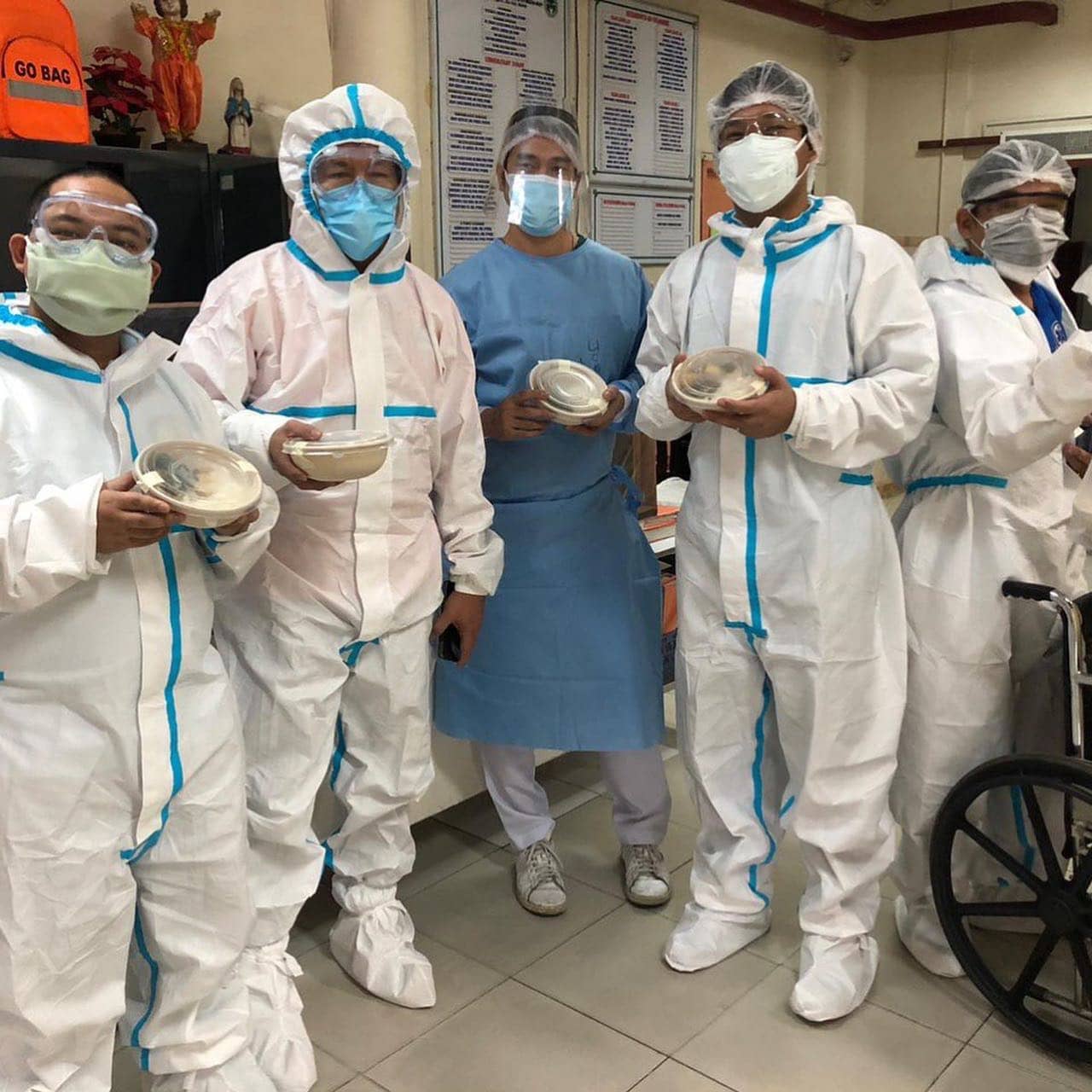 Medical frontliners in Jose Fabella Hospital receive packed healthy plant-based from Mesa ni Misis' Kusina Connection, under the Feed the Frontliners program.
The meals are packed in a 100% biodegradable containers, to be consistent with Mesa ni Misis's advocacy for a healthy environment. A donation of P62 can give one frontliner one meal under Feed the Frontliners project.
Should you wish to donate or help subsidize packed meals or fresh goods through Kusina Connection, please deposit your donation to to the following accounts:
BPI: MesaniMisis (Account Name), 0019741252 (Account Number)
GCash: 09175335143
Paypal: paypal.me/mesanimisis
For donations in kind: 09175198047
For more information on Mesa ni Misis and Kusina Connections please visit the page on Facebook at Mesa ni Misis or their Instagram @mesanimisis
Market ni Misis is also open to servicing more areas in need and you can contact them through the links above if you would like Market ni Misis to visit other communities.