Metro 2020 Year-Ender: Our Guide To The Best K-drama Inspired Food And Drink Of The Year
Bet you didn't realize how much kimchi, samgyupsal and other Korean delights you've been indulging in all year
2020 was the year when Kfever seemed to hit its peak. Suddenly, we wanted to know, taste and experience everything Korean, from beauty products and routines, to fashion, to architecture and interior design, and of course, food and drink. When Korean star Hyun Bin became the image model of Filipino brands Bench and Smart, we knew that that was the sign we had truly succumbed to the allure of Kfever. And what made all this possible was our love for that art form called Kdrama.
Kdrama inspired a lot of conversation about food this year. We discovered how much we enjoyed watching our favorite actors cooking for their love interests, and we decided that we wanted our men to cook for us, too. We tasted our way through these popular Korean instant noodles, and we discovered that an invitation to eat ramyeon had a whole new meaning when used in a certain context. We got so into it that we now know which Korean actors are actually foodies. And we compiled a list of Kdramas to watch for the food lovers out there who can never get enough, just like us.
And all this is still just scratching the surface of Kfever. Let's look back at the year's hottest Kdrama-inspired food and drink. Many of these aren't new — we've been enjoying soju, kimchi and samgyupsal for years after all. But this is the year in which they seem to have become an essential part of our kitchens, not to mention our lives. Want to know more? Please click through the gallery below.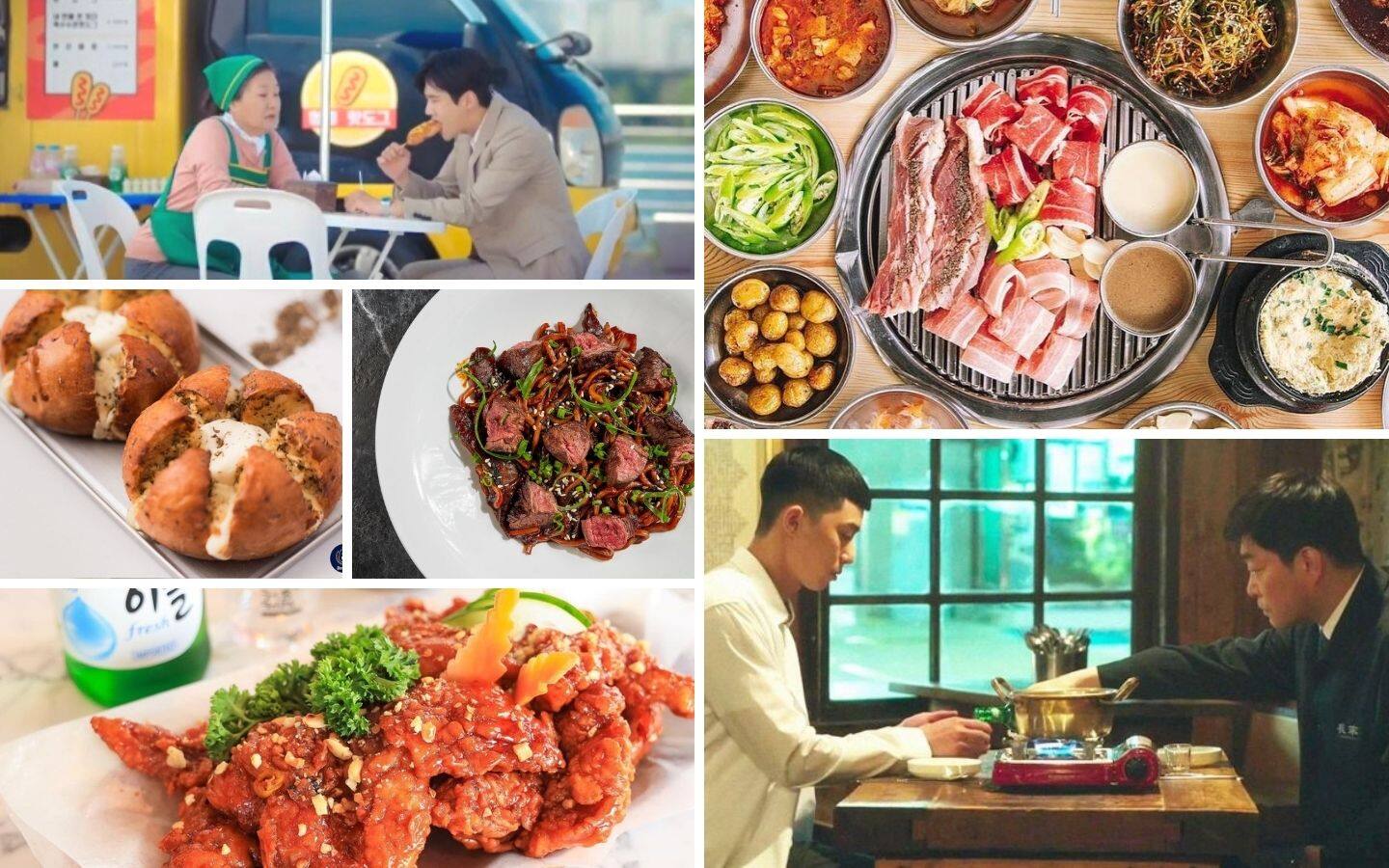 K-eats of the year
K-eats of the year
Lead photo: tvN, @samgyupsalamatph, @gochugangph, @kanbu.ph, @mashicorndogph, Roi Mojado for Pexels