Why Food Is The Secret Love Language In Kdrama-Land
And this is why you should never watch a single episode of Kdrama on an empty stomach!
Any k drama fan will tell you that you must never watch a single episode on an empty stomach. It's not just that there is a lot of food in any given k drama. It is also because the eating scenes are either strategic to the development of a character or the unfolding of the love story, so that by the time the food appears on the screen, your heart is pounding and your stomach is doing flip-flops; it's truly a multi sensory, full body experience that seriously , watching k drama should count as cardio. This article is certainly not a definitive one of the most romantic food scenes. And in truth, it would be harder to find a k drama where food wasn't a part of the couple's history. Instead, this is a highly personal and super subjective account of the scenes that really warmed the heart, through the stomach.
What's eat all about?
Shakespeare once wrote that "If music be the food of love, then play on"; well, in Hallyu-land, food (and drink!) is well and truly the food of love.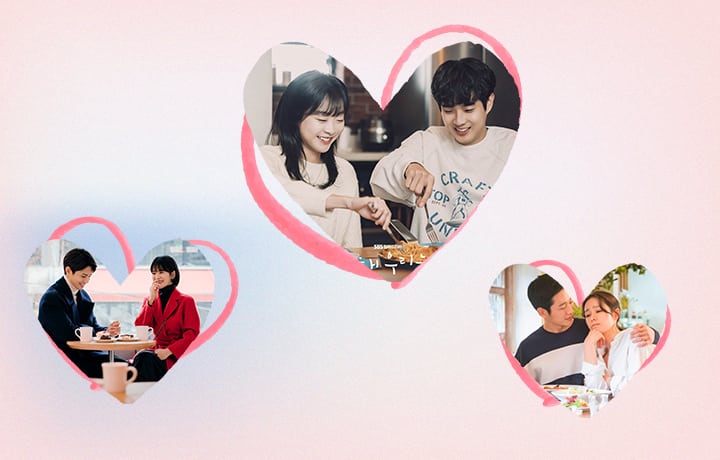 Food is love in Kdrama-land
Food is love in Kdrama-land
As any k drama fan will tell you, we cannot live without food and we cannot live without love. The celebrated Korean American chef, restaurateur , television host and cookbook author and memoirist David Chang once wrote: "It is an ephemeral act, anything you do and care about in food. . . . everything you work for in this business gets flushed down the toilet eight to ten hours later." This is the farthest thing from romantic ; we all know where our food ends up. But the act of creating and sharing food is anything but ephemeral; though the actual food itself may be eliminated, the memories and the warmth in the heart become part of our being. We need to constantly feed our hunger, the way we have to always take care of our loved ones. It's a daily task that becomes immortal. Much like the very essence of being human.