How Do You Get Your Kids To Cook? This Step-By-Step Kitchen Guide Will Get Your Kids Cooking At Home In No Time
The best Mother's Day gift is a meal prepared from scratch by your kids. But first, they'll have to learn their way around the kitchen
Mother's Day is coming, that one day in the year when our kids (and husband) make sure us moms get to put up our feet and simply enjoy our day. As we celebrate this Sunday in lockdown mode, we'll be looking forward to having our kids pamper us all day, perhaps with breakfast in bed, a feast of our favorite dishes cooked from scratch, and a relaxing back rub to end the day. But being stuck at home is a great way to have our kids get busy preparing the food, not just for us moms on Mother's Day, but for the rest of the week too.
So, this lockdown is as good a time as any to teach our kids to become self-sufficient in the kitchen. Remember, they don't have to become the next Martha Stewart or Jamie Oliver. The end goal is independence and empowerment in making their own food choices as they grow into adulthood.
Just be warned though, your kids may think they already know how to cook from watching countless cooking videos on YouTube, but until they do it IRL, it doesn't count! To get you started, here's a very basic checklist of skills your kids can get started on to get comfortable in the kitchen.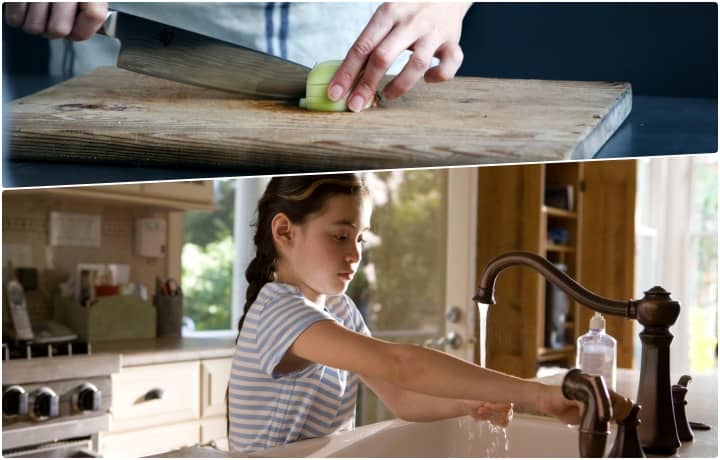 Get Your Kids To Cook
Get Your Kids To Cook
As I've found with my own children, the key to getting them to becoming self-sufficient is their own motivation to learn. If they're not that interested in cooking, then at least you've taught them enough to survive. But if they find cooking enjoyable, then there's no end in sight. My eldest daughter is proof of that. Since the lockdown, she has been baking bread and pastries, preparing her fave Japanese dishes, experimenting with her own milk tea (complete with pearls), and perfecting homebrewed espressos and café lattes—and my whole family couldn't be happier.
Lead photo: Caroline Attwood, Unsplash