How watching Korean and Japanese ASMR cooking videos can relieve you in times of crisis
While we're all stuck at home, finding ways to destress from the alarming coronavirus news, this is one pleasure-seeking, even therapeutic activity to try in the privacy of your bedroom
What is ASMR? For those who may still not be in the know, the Merriam-Webster Dictionary gives this relatively new term the following working definition: "the 'tingly feeling' that travels from the head downward that some experience in response to certain sounds, feelings, or descriptions. These can include soft whispering, crinkling paper, or a gentle touch." Just search "ASMR" on YouTube and you'll be regaled with legions of ASMR videos, everything from night rain gently falling, fingers tapping against myriad surfaces, to munching various food items (think ASMR meets mukbang).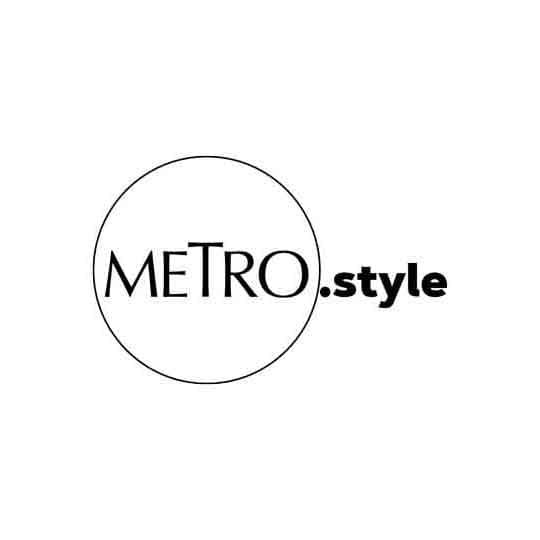 Pastel Rainbow Crepe Cake | Cooking Tree on Instagram
Under the general ASMR category is a much beloved sub-strata of cooking videos, mostly Korean and Japanese, that manage to distill the act of cooking to its most aesthetic, soothing, and "tingly" quintessence. No annoying chef-hosts barking orders, no distracting music in the background—just gorgeous visuals paired with natural ASMR-quality sounds. Think milk drip-dripping into batter, a whisk scraping against the bowl, oil gently sizzling on a pan. A form of meditation, perhaps? This is something to calm your nerves and remove all bad thoughts from your psyche—never mind if you'll never recreate the recipe yourself.
While there are lots of YouTube channels that specialize in ASMR cooking videos, here are three well-executed ones—each with its own distinct style and subject matter—to get you started:
Cooking Tree
With over 2.75 million subscribers, Cooking Tree is one of the most popular Korean YouTube channels. It specializes in desserts, combining a clean, minimalist, yet quirky aesthetic with soft sounds that never reach a high decibel level.
The Strawberry Double Fromage Cheesecake is a prime example, with a palette in pastel, and little mommy cat and baby kitten figurines gracing every frame. In this 12-minute video, anticipate the crunching sound of sugar blending into eggs, the subtle whir of the handheld mixer, and the crinkle of baking paper as it's removed from the just-baked cake.
The Pastel Rainbow Crepe Cake is another deeply satisfying 11-minute watch. I never knew gazing at crepe batter pouring through a sieve could be so pleasing. The repetition is especially calming, as you watch the host make crepe after crepe after crepe for a whole 2 1/2 minutes. It's followed by more mantra-like repetition as she layers the crepes, spreading whipped cream after each layer, again and again and again.
Camping Hankki
If you're a nature lover, this Korean YouTube channel is just for you as it combines outdoor cooking with ASMR. While Camping Hankki's main purpose is to sell camping gear, I really don't mind, as the cooking + nature sounds are all that matters.
The Pork Belly BBQ video is a samgyeopsal video classic, starting with the anonymous host cracking a hole through an ice-covered stream to cool her soju bottle. That's followed by the kindling crackling in the outdoor stove, the slapping of pork belly on the wooden board, the careful slicing of the meat, and the sizzle as the pork is laid on the grill, its fat snapping in the heat. Nature provides the background music: wind blowing, birds chirping, water streaming. The video ends with the clinking of soju glasses, and even some munching ASMR.
For something a bit more primal, the Tomahawk Caveman Style Steak video ratchets up the sounds a bit more than usual, with firewood chopping, twigs crunching, and boots stomping on a layer of ice. It may not be as soothing as Cooking Tree's videos, but it still produces a calming effect. After all, there really is nothing more pleasurable to the ears than a huge steak sizzling direct over charcoal.
Peaceful Cuisine
While Cooking Tree is a great example of the ASMR cooking aesthetic (pretty pastels, anonymous female host, mostly desserts), this Japanese YouTuber takes the genre to another level. For one, he's male (and judging by the comments, with lots of online admirers); he sometimes appears in his videos; his aesthetic is a bit more rustic (wooden countertops, natural lighting); and he cooks sweet and savory vegan recipes. He also usually produces two versions of his videos, with background music, and as straight-up ASMR.
His Vegan Takoyaki is a fun example of his distinctive ASMR approach. There are a lot more percussive sounds captured—the snap of the ginger as he breaks the knobs, his knife tapping against the wooden chopping board, various kitchen tools clattering on the countertop—but each of these sounds seem necessary and, I have to admit, kind of "tingly." The highlight, of course, is when he starts cooking the balls in his stovetop takoyaki mold, with the most suspenseful moment being how he converts the messy batter into perfectly round golden balls.
For those advanced level ASMR + coffee junkies, may I recommend the How to Make Iced Latte video which, quite frankly, deserves an Oscar. He starts by roasting green coffee beans for a full 2 minutes, with only the metallic whir of his nifty spinning coffee roaster, and the coffee beans clicking against each other to entertain you. Then he cools the beans, grinds them, pulls the espresso using a manual espresso machine, and pours milk then coffee over perfectly molded ice balls—each scene and sound masterfully shot and captured.
For those curious about how these videos are made, Peaceful Cuisine shows exactly how it's done in one of his videos (yes there are English subtitles). He has also done Q&A sessions with viewers, conducted kitchen and house tours, and even showed off his camera equipment, kitchen gadgets, and pots and bowls.
If you can't get enough, there are still more Korean and Japanese YouTube channels to get lost in, including Hanse (the Frothy Coffee recipe!), HidaMari Cooking, SEODAM, and EMOJOIE CUISINE (Japanese soufflé pancakes!). And yes, even US-based cooking video giant Tasty now produces ASMR videos as well.
Lead photo: @cooking_tree