Is Korean Food The Secret To Beautiful Skin?
What if I told you that kimchi, steamed and fermented veggies, teas, and fish are the secret to luminous skin?
While we've been spending so much money obsessing over the 10-step Korean skincare regimen, could it be that there's so much more to good skin than a bottle of good moisturizer or magical serum?
"Everything you eat becomes a part of not only your inner being, but the outer fabric of your body as well. The healthier the foods are that you consume, the better your skin will look," says Samantha Heller, MS, RD, a clinical nutritionist at NYU Medical Center in New York City.
As I watched more and more Korean dramas and indulged in Korean beauty products, I came to realize that Koreans' luminous and porcelain skin is not all due skincare and makeup. A huge part of their secret is their well-balanced diet, which is high in grilled protein, rice, teas, and fermented vegetables—and many of these food are rich in the nutrients that give skin that subtle glow.
"Foods get digested and broken down into vitamins, minerals, and amino acids that your body can use to build healthy skin. If you crash diet or eat highly processed foods, your skin won't be as strong and supple as it could be," adds Dr. Jessica Wu, a certified dermatologist and author of a book that talks about the importance of a good diet in your skincare, entitled, Feed Your Face.
And it turns out, the Korean diet is a healthy mix of all of these good foods that will greatly benefit your skin health. Here are some of the most popular Korean foods you should be adding to your own diet to get that luminous, beautiful skin.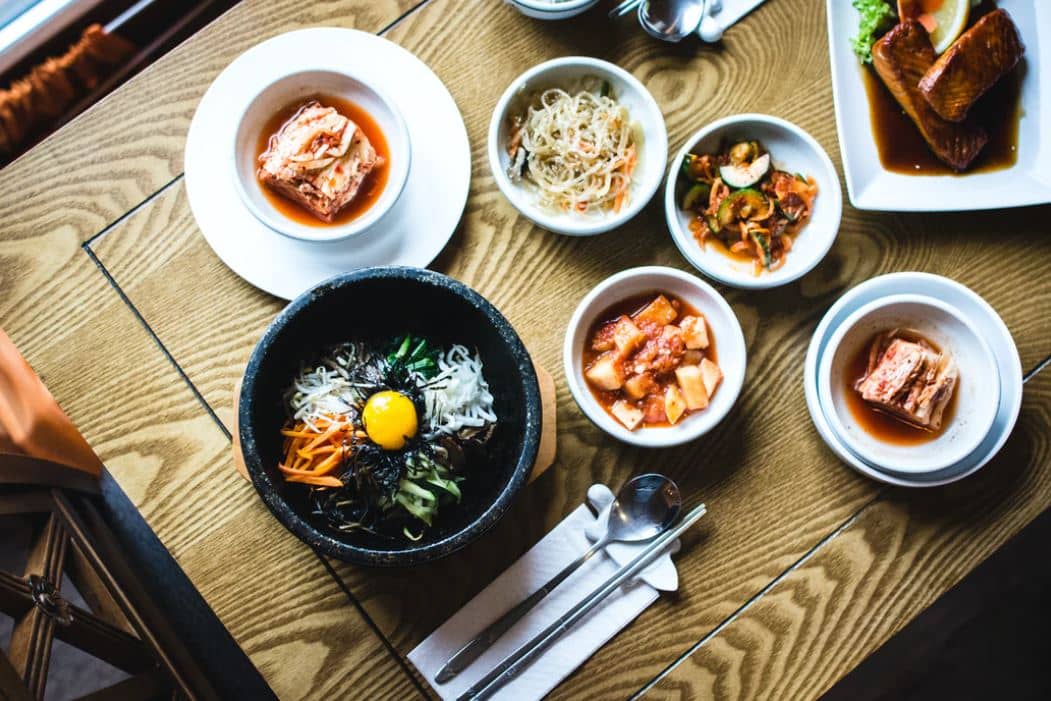 Is kimchi the secret to good skin?
Is kimchi the secret to good skin?