Why This Grass-Fed Beef Is Undeniably Gold Standard
John Stone Beef makes good on its mission to change the way you enjoy your meat
In case you weren't already familiar with One World Deli, you should start getting familiar, especially if you enjoy great steak. Basically, this pandemic-born specialty food market is a foodie's haven, allowing its clients and dine-in guests to discover the world one bite, one sip, at a time.
It's shelves are stocked with some of the best ingredients in the world, including fresh-flown, responsibly-sourced seafood, high-quality handcrafted cheeses, and deli meats. One World Deli has meticulously curated a product list that offers a truly tasty exploration for every culinary enthusiast, all available within its four walls. Even better, the group continues to grow its list of partners and suppliers so that there's always something new to discover on your next shopping trip.
Just last August, we made our first stop on the One World Deli "map" through a five-course dinner highlighting John Stone Beef at One World Kitchen along Kalayaan Avenue in Makati. Hailing from Ireland and with over 50 years of experience in master butchery and dry-aging, John Stone Beef boasts an unrivaled reputation as the supplier of some of the finest dry-aged, 100% grass-fed beef.
The evening's special guest was none other than Mr. Tim Stone, managing director of John Stone. A seventh-generation butcher himself, he walked us through the practices and ways that make John Stone Beef a cut above its competitors.
The beef on John Stone Beef
Producing the finest steaks crafted by time, John Stone Beef meats are professionally aged and expertly cut by master butchers who—collectively—have 100 years of experience in butchery between them. The brand stands on five major pillars: the farmers, the environment, selection, aging, and butchery.
"We work closely with the farmers that we use [as well] to ensure that the animal welfare is at the highest level," he succinctly answered when I asked him further about the brand's core values and its stance on sustainability and welfare practices.
As a family company, John Stone Beef works with other family farms, working with generations of farmers who have strong relationships with their customers, their suppliers, and their neighbors. This results in fantastic consistency and reliability with their product, with all farms working with John Stone being small, family-owned affairs so herds are small and farmers have personal relationships with the individual animals.
In that same vein, John Stone Beef actively ensures that animal welfare is strictly controlled with farm practices such as rotational grazing (to better manage the grassland and naturally sequester carbon.) "If the animal is not treated well in its life on the farm, it won't produce good meat," Tim adds.
When it comes to crafting the meat to the John Stone standard, the brand selects only beef with marbling that falls into the U.S. Choice & Prime and Australian MSA 2-3 marble score and dry-ages all its beef products—the latter being the farthest from gimmicky or trendy. "We dry age the product to break down the muscle fibers. It takes flavor from the bone to the meat as well, develops the flavor and the richness of it. Some people say it tastes beefy, which is a good thing, seeing that it is beef, you know," says Stone with a laugh.
John Stone has been dry-aging meat for fifty years and has the process perfected through years of experience. They test all the innovations, such as salt walls and dry age bags. (They are quick to add that most of these innovations get dumped and have found that salt walls ruin the flavor and texture, and so they don't practice this.)
Finally, John Stone prides itself the most in its final pillar: butchery. "We know our suppliers and we know our customers but, ultimately, our expertise is in our own business—we are butchers," John Stone MBE, Chairman of John Stone Beef, has said. With over 100 years of experience in butchery among its master butchers—John Stone MBE, Tim Stone, and Jonathan Cahill—and have garnered various world-class awards in butchery.
The dinner
Dinner that evening at One World Kitchen began with a Duo of Beef featuring John Stone Beef's Striploin and Tenderloin as carpaccio and a tartare, respectively. Paired with a Bohigas Cava Rosato Brut, it highlighted the versatility of the beef in elegant ways.
Next was the Ocean Trout Raviolo, homemade pasta and brown butter sage, which was paired with Vietti Roero Arnesis from Piedmont, Italy.
Third course was the John Stone Striploin in a mushroom risotto with herb oil, paired with Akitu A2 Pinot Noir from Central Otago, New Zealand.
The evening's main event was the Entrecôte, the meat cut from the bone right before our eyes. It was served with a potato purée and roasted vegetables, and paired with Glenelly Estate Reserve Red Blend (Cabernet Sauvignon, Merlot, Syrah, Petit Verdot) from Stellenbosch, South Africa.
Happy and satisfied with the wonderful meal, we—the guests, media and industry partners alike—capped it off with One World Kitchen's signature dessert, the Chocolate & Peanut Butter dessert, a five-layer entremet, streusel, and 60% dark chocolate.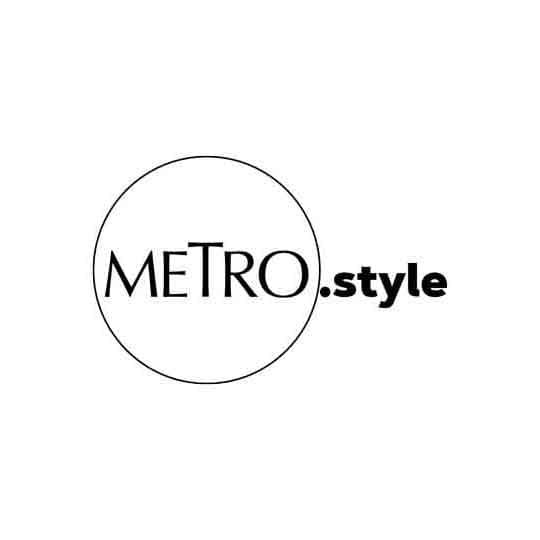 Guests of the evening huddled together for a group shot with John Stone Beef's Tim Stone and One World Deli and Kitchen team