An Expert's Guide To The Best Plant-Based Meals For Dine In Or Delivery In Manila
Mesa ni Misis author Juana Manahan Yupangco shares her favorite restaurants and home delivery services
Eating plant based food has become easier and more accessible in Manila, but this wasn't the case when I started eating plant-based food four years ago. Back then, when we used to eat out with my whole family, there was no way to convince them to eat at a vegan restaurant. I was very fortunate that our favorite restaurants were also very accommodating, first with my gluten-free requests, then with the evolving plant-based, veggie only requests.
These days, I'm seeing a significant increase in plant-based meal offerings in menus all over the metro. If you've been wanting to start eating plant-based but don't know how to start, or if you're a plant-based eater who wants to enjoy a good restaurant meal with non-plant based eating family members, here's my easy directory for where to get delicious meals for dine in or delivery.
Its worth noting that the restaurants listed here have excellent customer service with a well trained staff and very good chefs. Should you dine in a mediocre establishment, you will have a very frustrating time, and I just don't have the patience. So I've taken the guesswork out for you, dear readers, and provided this list of my favorite places to eat. Enjoy!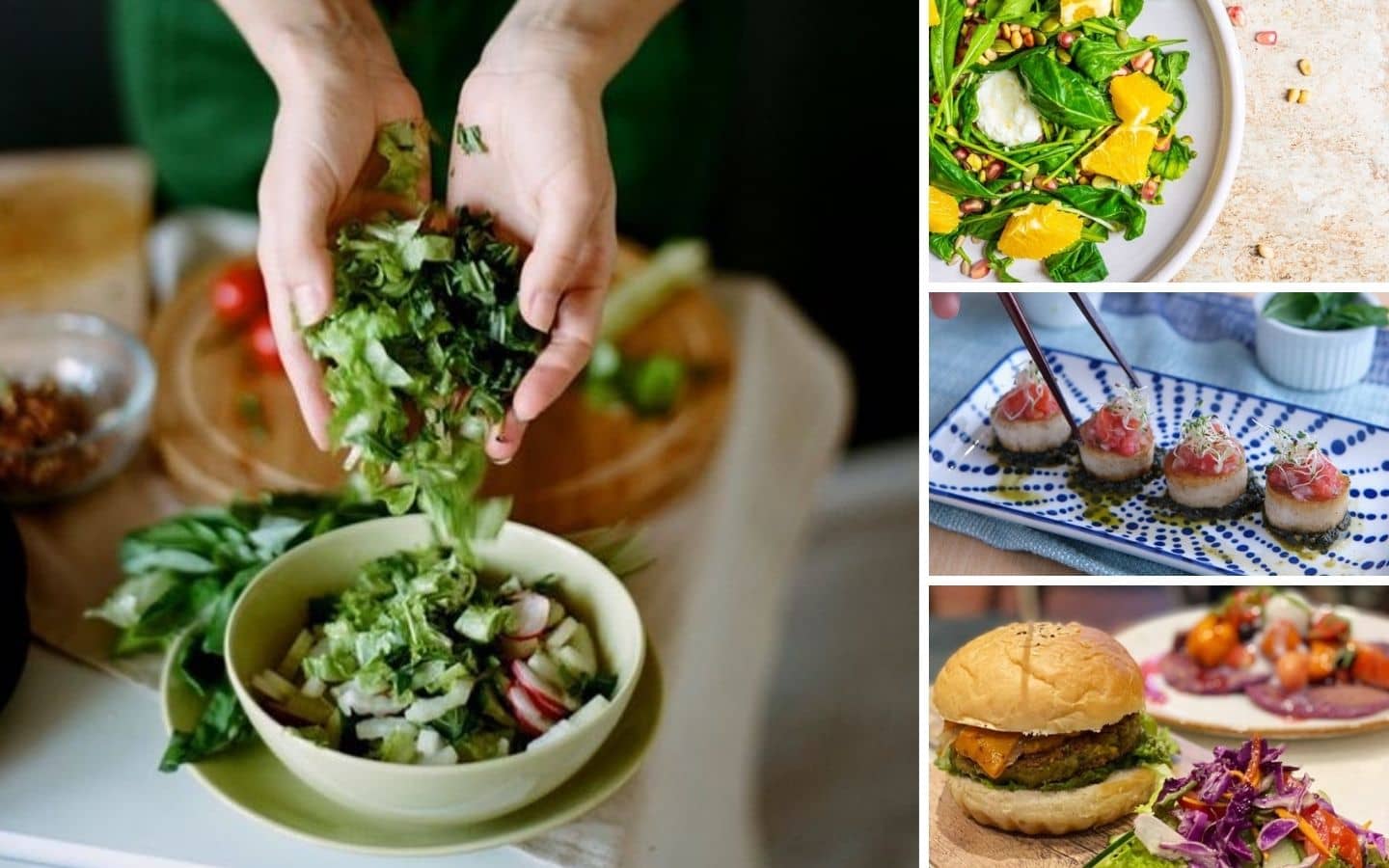 Juana's directory
Juana's directory
Lead photo: Guilt Free, Wooden Plates, iVegan, Shaka Café