Can't Travel? 19 Best Probinsya Delicacies You Can Find In Manila
Quezon's suman sa lihiya, Bacolod napoleones, Bicol's sili ice cream, and other treats that will let you travel with your tastebuds
Walking the sweltering streets of Dumaguete looking for that elusive ice cream only for sale in a hardware store, uncontrollably munching on a warm slice of buko pie in a moving van traveling the plains of Silay (this after gorging on a full lunch with dessert, just because the pie was so dang delicious!), or getting my fingers and mouth burned biting into a piping hot empanada in Vigan (and regretting nothing!) — all that and more was part of my will-travel-for-food life.
I travel to eat. While I do love looking at historical sites and majestic mountains, it's the food of the locale that really gets me excited. With my eating posse, we descend on a town with our list of must-eats and fill our bottomless bellies with as much food as we can.
Alas! Those days are gone.
While tourist destinations are slowly opening nationwide, traveling for food has become an even more expensive luxury nowadays. And while I count eating delicious food right from the source as one of my life's greatest pleasures, this eating nomad is not ashamed to say that I squealed in delight when I saw Geno's ice cream available in Manila. Nor will I deny that the same thing happened when I found Irene's Vigan Empanada on a delivery app!
And so, while this traveling foodie can't travel yet, well—she can eat!
From suman sa lihiya from Quezon to two types of chicharon to the best uraro cookies in the world, I've compiled this list of pasalubong treats from around the Philippines that are available in Manila.
While researching this list, I heard stories of enterprising folk who started their businesses during the pandemic. I was also reminded of the bounty of tasty comfort that was already available in Manila even before the lockdown. With all of these, I came to realize three truths: that food and memory are deeply intertwined, that the Philippines is a country blessed with great chefs, bakers, and entrepreneurs, and lastly—that home is also where the stomach is.
You can find my list in the gallery below: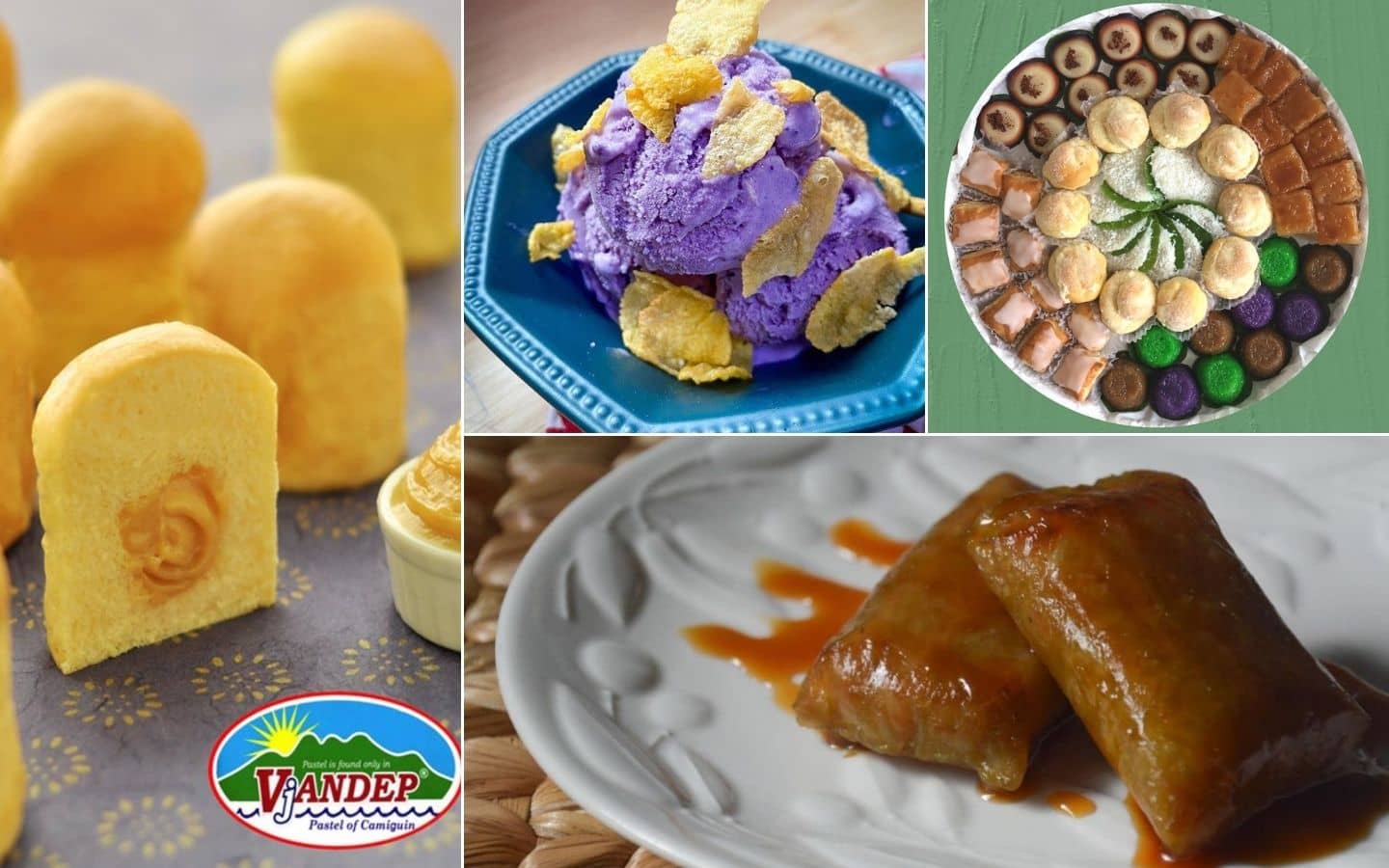 Pasalubong Favorites
Pasalubong Favorites
Lead Photo: @vjandepmetromanila, @shopprobinsyana, @beatificbygenosicecream, @quandelicaciesmnl