PSA: These Restaurants Are Back To Serve You During Quarantine
You can have your favorite eats delivered straight to your door
Week 2 of the enhanced community quarantine finds us finding new ways to solve the problem of access to good food. Sometimes, we just want to satisfy our cravings. Luckily, these restaurants and food delivery services have recently reopened select branches for takeout or delivery. Some are only offering a limited menu because. Coronavirus has created a challenging situation and businesses are still adjusting and re-strategizing to adapt to the new situation. At the same time, they're providing an essential service to the community. We're so glad to have them back!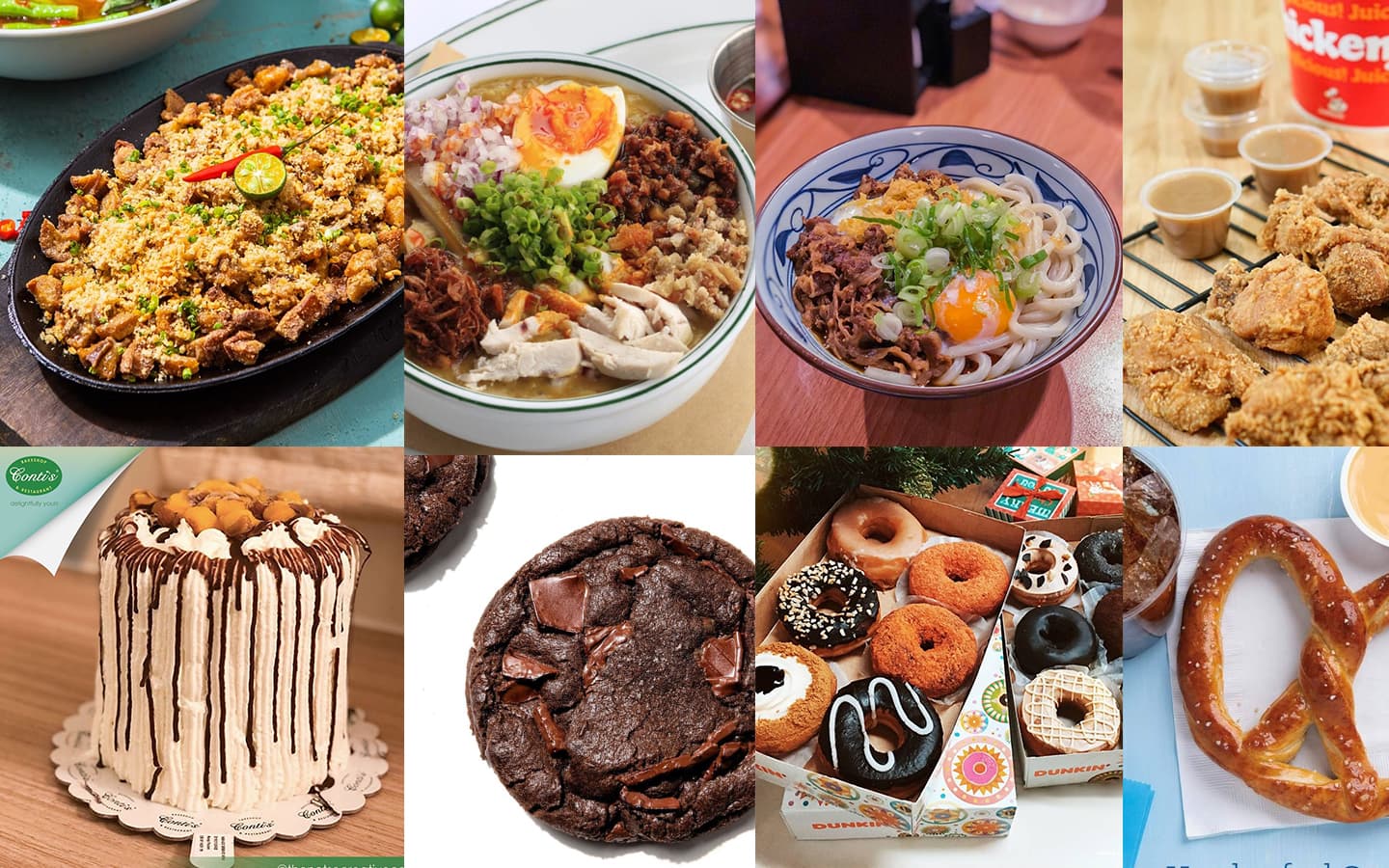 SWIPE LEFT OR RIGHT
TO NAVIGATE BETWEEN PAGES
Grab a Donut
Photo Credit: Dunkin' Donuts Philippines on Instagram
Sushi Nori is back
Photo Credit: Sushi Nori on Facebook
Baguettes and country breads
Photo Credit: Chuck's Deli + Bakery
Classic Filipino home cooking
Photo Credit: Friends & Family on instagram
Baked goods from Conti's
Photo Credit: Conti's on Facebook
Comfort food from Manam's
Photo Credit: Manam Comfort Filipino
Udon lovers, get ready!
Photo Credit: Marugame Philippines
For your inner cookie monster
Photo Credit: Mo' Cookies on Instagram
Ready-to-cook Jollibee faves for your home
Photo Credit: Jollibee
Get your pretzel fix
Photo Credit: Auntie Anne's Philippines on Facebook