Reply 1988 Is The Ultimate Nostalgic Feel-Good Show For Foodies
Settle down for a marathon-watch with your favorite Korean dishes and snacks, because the series is leaving Netflix this September
There is something about Reply 1988 that brings on the sweet tender feels. This retro coming of age story follows five teenaged best friends and their families, all living in the same neighborhood, navigate the joys and travails of growing up. The friends are thick as thieves, always hanging out together, and they are eating all the time!
They eat at each other's houses, have dinner with their families, and eat out together. Their mothers cook together and gossip over beer and snacks. They make special dishes for their loved ones. They send their children over with cooked food to share with the other households. They invite their kids' friends to dine with them. Food is not so much a prop but almost like another character that moves the story forward and provides a platform for exploring all different types of relationships in the show: between friends, parents, children and siblings. Reply 1988 explores themes of romance, comedy, friendship and family in the sweetest way possible. It tugs at our heartstrings, makes our mouths water, and awakens deep cravings for Korean food.
The K-drama series be available on Netflix only until September 30, so if you haven't yet watched it or want to rewatch it, schedule a marathon-watch this weekend. And may we suggest, stock yourself with some ramyeon, bibimbap or other Korean delicacies because we're warning you, this show will make tug at your heart strings and make you yearn for Korean home-style cooking that you'll see on the screen.
Meanwhile, check out our favorite food moments from the show. Just click through gallery below.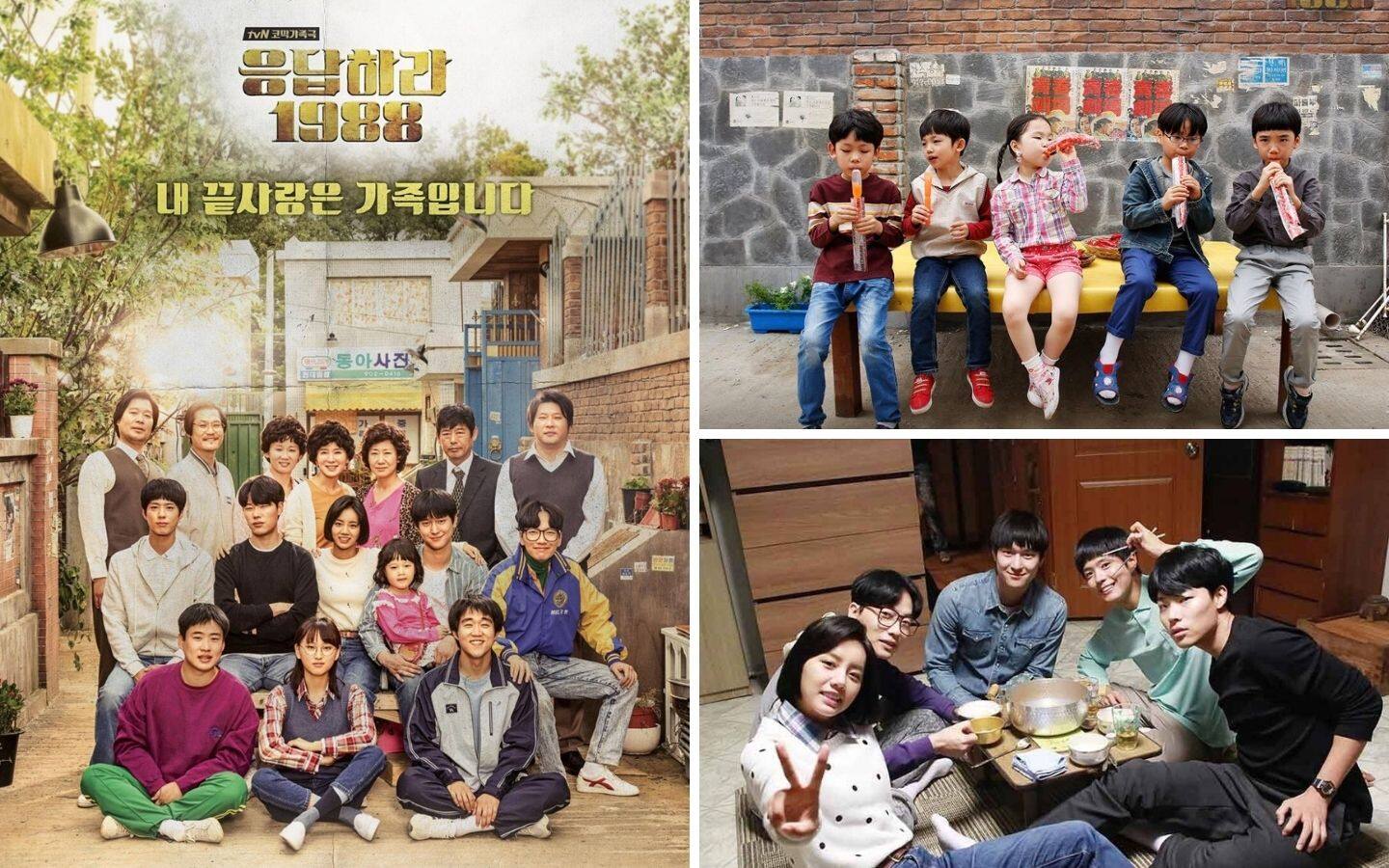 Reply 1988
Reply 1988
Reply 1988 is on Netflix.