Shelter At Home With The Plaza's Famous Corned Beef And Other Favorite Dishes
They deliver, and with serving sizes good for just one or two
It was past eleven in the morning when the doorbell rang, signalling the arrival of two cardboard boxes labelled The Plaza at Home. Inside where two dishes from their new line of food-to-go. What unexpected bliss!
The Boiled Angus Corned Beef was labelled Boil-in-Bag, which meant it was already cooked, then frozen and vacuum-packed in plastic. You dropped the sealed pack in a pot of boiling water for 12 to 15 minutes, cut the bag open, then served. This was so easy that we were enjoying it for lunch half an hour later. The beef proved buttery-tender and flavorful with just a hint of that signature smokiness we remember so well. It even came with a little tub of their signature horseradish sauce that we've always loved for its creaminess.
And for dinner that night, we had a platter of The Plaza's famous Smoked Tanguigue, which arrived ready to eat, but still vacuum-packed for safety. Its delicate flavors were enhanced with a dill mustard sauce.
The dishes had not lost anything in transit. In fact, their flavors were so on point as to prompt my dad to reminisce about the many happy times he'd enjoyed The Plaza's catered feasts. When he was a young man, he said, and had just started working, office parties were often catered by The Plaza. They were popular for lots of celebrations, from birthdays to weddings. So these dishes reminded him of happy times. I must say, listening to this trip down memory lane made me smile, and to think of these dishes as akin to old friends who always show up to make you feel better. I'm sure you've got your own memories, too.
The Plaza turns 55 this year, so it's been present for much of our lives. But 2020 is proving to be a very challenging year for restaurants and catering businesses, so I'm so relieved and happy to see this company pivot by offering its dishes online. You can now have beloved favorites delivered to your doorstep! The takeout menu is divided into categories. Boiled-in-Bag, as I mentioned, are dishes that are cooked then frozen and vacuum-packed, really easy to prepare, with such items as Molo Soup, Beef Caldereta and Arroz Caldo available. The Ready-to-Cook line, which includes Chicken ala Kiev, The Plaza Bacon, and Lumpiang Shanghai, is frozen and requires cooking. The Ready-to-Eat selections are just that: ready to eat! Simply open the packaging and serve. The offerings are eclectic and even include a whole Roast Turkey with stuffing. All in all, you'll have fun browsing the menus, though you might have a hard time making your final choice and end up ordering a lot!
Click through the gallery below to see a sampling of the delicious dishes available from The Plaza.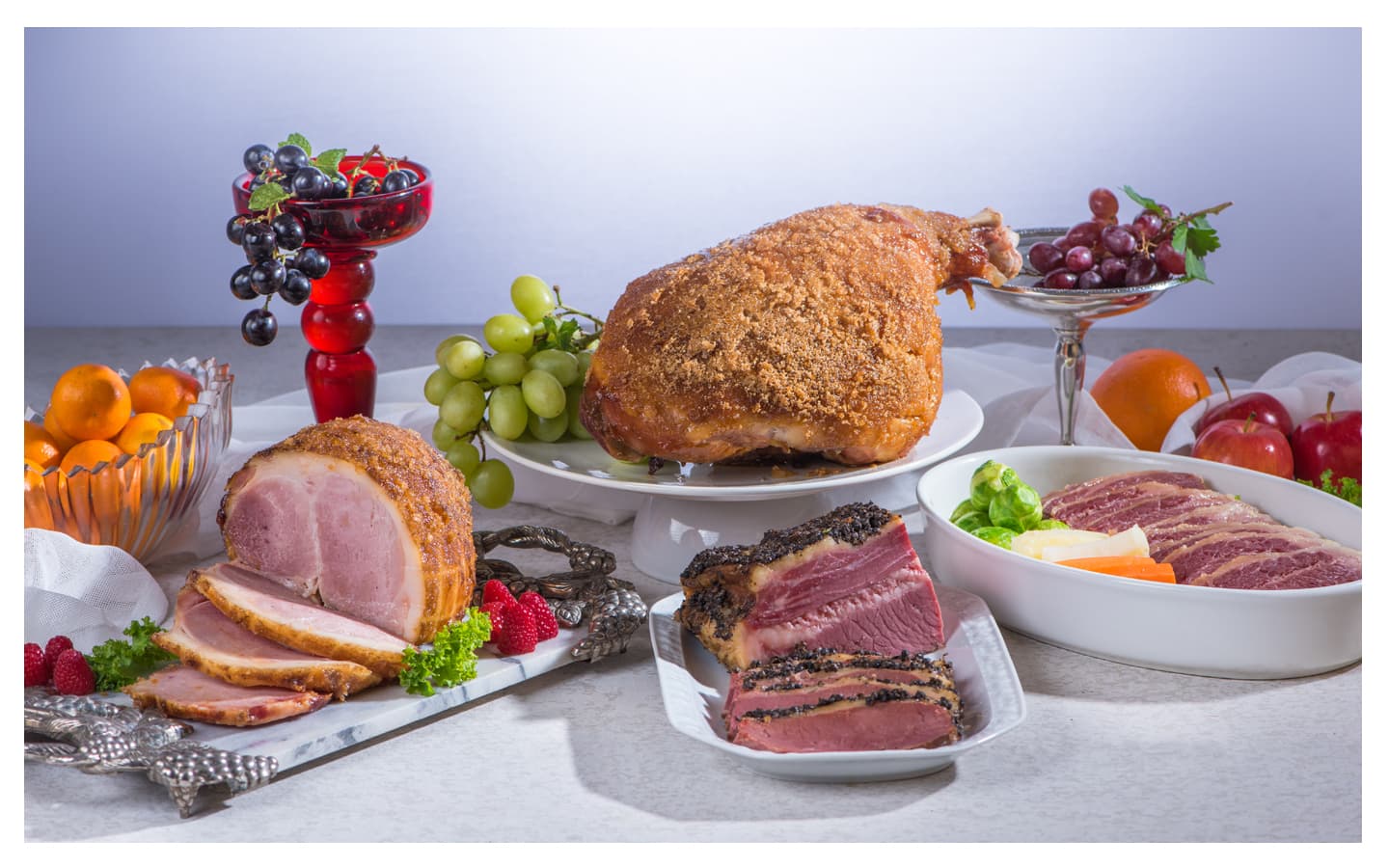 Shelter at Home with The Plaza's Dishes
Shelter at Home with The Plaza's Dishes
I'm so glad there's a way for The Plaza to be part of our sheltering at home.
To order, please visit www.theplazacatering.com. Follow @theplazainc on IG or @theplazacatering on FB.
Lead photo: The Plaza Catering