The Star Chef Behind Nobu Teaches Us The Right Way To Prepare And Eat Sushi
Chef Nobu Matsuhisa knows his sushi (and so much more) as the head of the much celebrated global Nobu restaurant and hotel group
Chef Nobuyuki Matsuhisa, more popularly known as simply "Nobu," is one of the most celebrated chefs in the world, running his business with partners Robert de Niro (yes, the Hollywood actor) and Meir Teper, and ensuring that their more than 41 Nobu restaurants across five continents are running smoothly. But during a recent visit to his eponymous restaurant and hotel in City of Dreams Manila, the always gracious Chef Nobu went back to his sushi chef roots to show members of the press in attendance how to properly make and eat nigiri sushi.
Originally from Japan, this classically trained sushi chef worked in Peru, where the new culture and regional ingredients inspired him to innovate and come out with what is known today as the Nobu style of cooking—blending traditional Japanese cuisine with Peruvian flavors and ingredients. While Chef Nobu serves Peruvian-style ceviche and tiraditos, he also offers traditional sushi and sashimi, strictly adhering to proper technique and quality of seafood that his Japanese training drilled into him.
Chef Nobu took it upon himself to conduct a lesson on sushi when he stopped by Manila last September as part of his Asia-Pacific tour. While he was in town, he hosted an exclusive eight-course omakase dinner at Nobu, highlighting dishes infused with Filipino flavors, like his Nobu Sushi Cup selection of Tuna Adobo, Tachiuo with Sakura Petal, Ika Noodle, and White Fish XO Salsa and Tamago.
But it was his sushi session, held during a press lunch at Nobu, that felt extra special as Chef Nobu himself took time out of his busy schedule to run through the basics of making and enjoying nigiri sushi, as only a master chef can share.
Making nigiri sushi
Nigiri sushi is probably the most recognized form of sushi: a slice of raw fish placed over rice flavored with vinegar, and shaped by hand into an oval. Aside from fish, this sushi can also be topped with unagi (eel), shrimp, squid, even tamago (egg). The key to a well-made nigiri sushi is that, as you pick it up, it should keep its shape, and the fish shouldn't fall off the rice.
Chef Nobu proceeded to demonstrate his time-honed nigiri sushi technique. His most important tip? Use your bare hands, which he says, makes his sushi special as it's handmade using his fingers and his heart.
First, he placed a rice ball on top of sliced fish with a touch of wasabi, then gently formed it into the shape of a rectangle. He flipped over the sushi so the fish was on top of the rice. He shaped the sides with his thumb and index finger, then gently pressed the top with his index finger to ensure that the fish stuck to the rice. He repeated this step to make sure that the nigiri was even on both sides. He pressed once more to create the final shape of the sushi.
Eating sushi the right way
As careful as Chef Nobu is in preparing sushi and sashimi, he hopes that his guests can be just as mindful when eating sushi. He had to admit that he sees a lot of diners eating sushi the wrong way.
One of the most common mistakes is putting soy sauce on the rice side of the sushi or dipping the rice part of the nigiri in soy sauce. Instead, he advises to put just a little soy on the fish side of the sushi.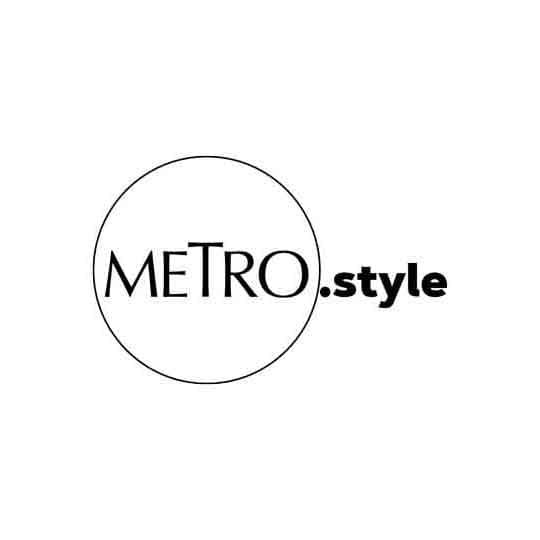 Nigiri sushi selection at Nobu | Cyrene de la Rosa
According to Chef Nobu, people tend to use too much soy sauce. He suggested that, instead of filling the dipping dish all the way to the top, you should just pour a very thin layer. That way, you avoid consuming too much sodium, which is bad for the health.
Another common mistake, he says, is mixing wasabi into the soy sauce, creating a wasabi soy sauce dip. He explained that the traditional Japanese way is to add a little wasabi in the center of the fish using your fingers or chopsticks before dipping the sushi in soy sauce. Sometimes, you don't need to add wasabi as there may already be wasabi added between the rice and fish.
Chef Nobu then proceeded to show us how to eat sushi properly. He first flipped the sushi on its side, with the fish or sushi topping facing left. He picked it up with his two fingers (or with chopsticks if you don't like the smell of fish on your fingers). He lightly dipped the fish or topping side in soy sauce without touching the rice. He cautioned not to cut the sushi into small pieces with your chopsticks. And his last piece of advice? Sushi is best enjoyed in one bite.
Nobu, City of Dreams Manila, Aseana Boulevard corner Macapagal Boulevard, Parañaque City, www.cityofdreamsmanila.com
Photos courtesy of City of Dreams Manila
Follow the author on Instagram and Twitter @cyrenedelarosa