Do You Need A Little Spice And Adventure In Your Life? Go Exploring With The Tasting Club
The Tasting Club Manila offers a virtual refuge for those seeking more knowledge about alcohol while enjoying elevated libations.
Drinking alcohol is one thing, but experiencing wines and spirits is a completely different story. Contrary to popular belief, it's not always about getting a buzz, sometimes it's also about getting a deeper appreciation for the art and science behind our favorite drinks. Welcome to The Tasting Club Manila, a group dedicated to giving its members new ways to appreciate alcohol.
Founded in 2016 by Paris native Kévin Charuel and his Filipina wife Adrienne – who's also a talented artist and social entrepreneur – the couple thought it would be "a great way to make new friends" when they moved to New York City, where Kévin worked as a brand ambassador for a French group distributing wines and spirits. Their first club event was held in Brooklyn and the rest is history.

"Since I started working in the wine and spirits industry in 2010, I was always thrilled to share my passion for specific products or categories over tasting events with close and new friends... [Meanwhile,] Adrienne is a food enthusiast who believes that a delicious dish paired with the right wine or spirit can create unique flavors, elevate the senses, and offer a sensual experience." Kévin recalled.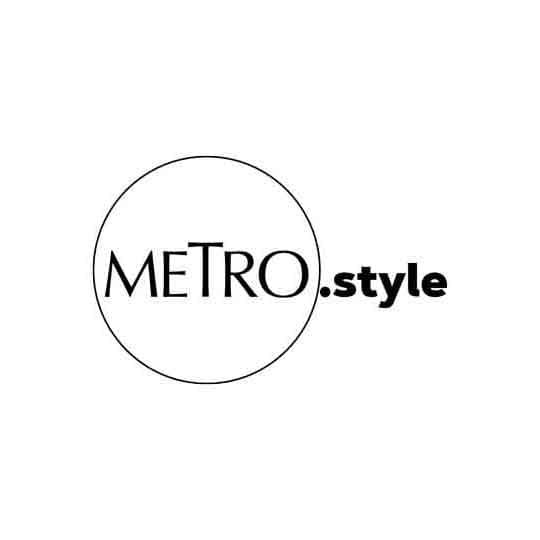 Kevin and Adrienne Charuel | The Tasting Club
Despite being called a club, they do not require any membership. Everyone is welcome to join their events by registering in advance.
"Our goal for each event is essentially to offer a new tasting experience and bring more appreciation and knowledge. We want our guests to explore new tasting sensations and learn more about what they discover and enjoy," he shared. "It depends then on the event theme and can be about wine, spirits and cocktails with the appropriate and sometimes adventurous food pairings."
According to the young couple, the original concept of The Tasting Club is to "[share] knowledge about wine, spirits and cocktails with delicious food pairings in a social and friendly atmosphere."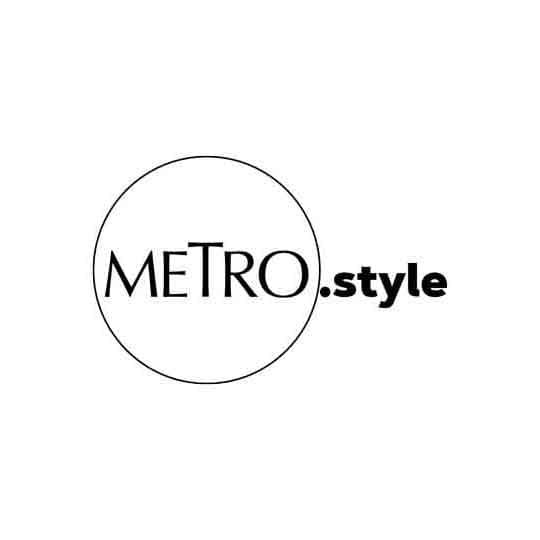 Single malt Scotch whiskies with French cheeses | The Tasting Club
"It isn't purely academic, even if we can get into details depending on the group of attendees, but we don't host ordinary tasting events to only drink, eat and socialize. You get to learn through insightful conversations," he points out.
After almost a decade of working in various locations in Asia, the US, and Europe, they decided to settle in the Philippines. To the delight of many, this means holding The Tasting Club events in Metro Manila.
"Filipinos have been responding very positively to the concept so far and it's great news!" Kévin said. "This follows the global trend which pushes consumers today to understand better what we drink to appreciate more along with how that is elevated with the food pairings... I feel that locals want to learn more about this type of drink that can seem intimidating. This is the same thing with spirits and cocktails as drink enthusiasts want to learn more about craft and quality spirits.
When the pandemic hit and lockdowns were enforced, it meant The Tasting Club had to stop holding physical events in restaurants and bars. But this didn't stop Kévin and Adrienne. In fact, they rose to the challenge of digitizing their events despite government restrictions such as curfews and liquor bans.

"The pandemic really changed our way of interacting and hosting tasting events. We used to host our tastings in physical venues and this was much easier to coordinate... Naturally, the virtual interaction is a very different experience compared to the interactions we have in our regular tasting in a physical space," he explains. "The transition was not simple in the very beginning because honestly, it was hard to imagine hosting tastings online. This was not something appealing to me and I feel this is totally normal because in the food and beverage industry we truly value in-person interaction. Unfortunately, we could not host any tasting before June as there was an active liquor ban in many cities [within] Metro Manila and the deliveries of many guests would have been affected."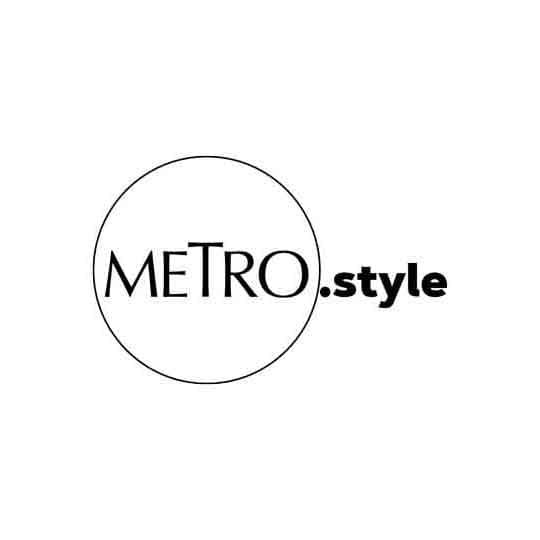 Tasting kit for a cocktail workshop | The Tasting Club
After The Tasting Club's first virtual event in June 2020, which was a collaboration with the French and Australian-New Zealander Chambers of Commerce, they realized a lot of things needed to be done. While the event was a success and all 50 guests enjoyed it, the couple knew they had their work cut out for them.
"The virtual set up can limit the direct interactions in some cases but it also offers much more intimacy to the guests because it happens in their private space. The virtual setup is also great for sharing more details and enlighten the attendees as they can be more attentive about the general presentation."
Kévin also pointed out that holding virtual events is more comfortable for their attendees.
He adds, "I guess it is also very comfortable for our guests to receive the tasting set at home and enjoy the virtual presentation in their own comforts without wasting time on the road or being stuck in traffic and most importantly, staying safe. Finally, it is very convenient as after our tasting session, they are already at home and can relax and enjoy easily."
While it is more convenient for the guests, each event was a logistical challenge for the couple.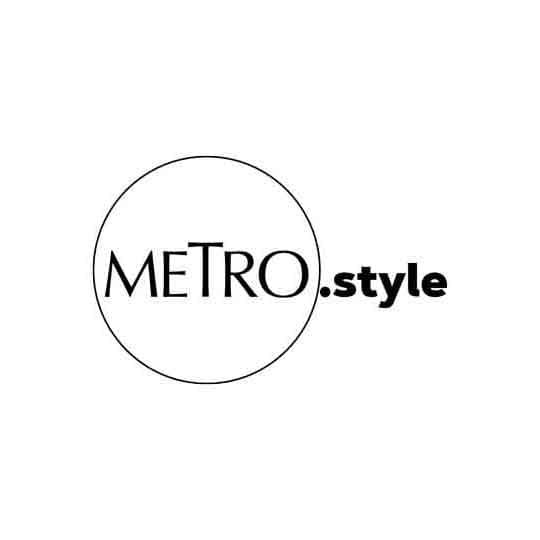 Tasting kits read for delivery just before a workshop | The Tasting Club
"The biggest challenge for us now is delivering the food pairings in good condition. This can sometimes be very challenging when our guests are located outside of Manila. Some of our guests are sometimes based in Cavite, Laguna or Bulacan. Even more when we feature delicate food pairings or fresh food such as sashimi," Kévin explains.
Since then, they've hosted different types of tasting events focusing on various wines, spirits and cocktails, and even featured exquisite locally crafted products such as craft gins, beers, artisan cheeses and chocolates. Most of these events even included amazing food pairings created by talented chefs.
"Since our first virtual tasting, the response has been very positive and we are happy to see a group of regulars attending our events. This is also because we always offer a different tasting experience and I guess our guests are enticed to experience and learn something new," Kévin said, adding that the club's wide selection of beverages tend to pique the interest of more guests. "It also appeals that we do not represent to promote specific brands and focus on education through our intimate tasting experience. The guests discover their own palate for good food and drinks."
The club has also started hosting private tasting events, like corporate happy hour activities or special occasions for groups of friends and relatives, which offers a unique way of bonding virtually.
"I feel we offer a great option to have a good time for a special experience and keep it safe in the new normal," he said.
With the roll-out of COVID vaccines (finally), we can finally see a bit of light at the end of the tunnel. But experts say this isn't the time to lower our guards. The Tasting Club is always finding ways to innovate their set-up, which will serve them well even when physically attending events is once again made possible in the future.
Kévin says, "We used to host friendly tastings in an intimate set up and we will definitely need to adjust with more social distancing in the very near future. We are also exploring a new creative tasting format in a physical setup which promotes a safe and memorable tasting experience."
Recently, The Tasting Club worked with renowned chef Chele Gonzalez of Gallery by Chele for an event called La Merienda, which featured the Spanish chef's famous Basque Burnt Cheesecake (a luscious creation made by him and his wife, Teri) paired with Emilín Moscatel Sherry Wine by Bodegas Lustau of Jerez, Spain. Federico Sanchez-Pece Salmerón, the international brand ambassador of Lustau Winery, shared an informative presentation about Sherry wine. Another recent event is the three-course tasting menu with Sagana Epicerie & Bistro's chef Marc Aubry, which explored French gastronomy by pairing three dishes with three different kinds of wines. This coming May, The Tasting Club is already preparing for a fun Cinco de Mayo celebration in collaboration with the Embassy of Mexico. It will feature Mexican cuisine paired with Tequila, Mezcal, Margaritas. A virtual Japanese Whisky tasting is also in the works.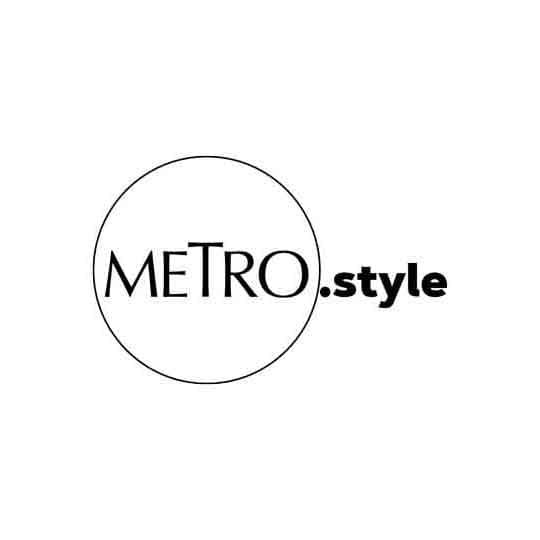 Chef Marc Aubry's dessert served during Sagana | The Tasting Club
"Our virtual tasting events are definitely a great gateway for anyone who wants to experience something new while staying safe and cozy at home," Kévin said, pointing out that the experiences learned during the virtual tastings can actually be applied at home to elevate one's dining experience. He shared some tips on getting the most enjoyment out of wines, spirits, and cocktails while sheltering at home.
"It's important to keep an open mind and be adventurous with pairings... To keep it simple, I would say that we can't go wrong when we follow our own instinct to satisfy ourselves and appreciate any pairing. What's important is the joy in the process of discovering your own palate. The universal pairing rules are always here to help but at the end the most important is to find instant pleasure while enjoying the pairing," he explains. "Consider contrasting or complementing liquor and food together. For this, we usually pair according to the taste, aroma, weight, texture, temperature and intensity of both liquor and food. This being said, it can seem quite technical and this is why I recommend you follow your instinct to [sublimate] the pairing instead."
"It really is a personal [epicurean] learning journey. And for this to happen we can either play it bold or keep it conservative," Kévin shared, and that's a tip which applies to both enjoying drinks and life.
If you'd like to participate in The Tasting Club, these are the upcoming tasting events:
- Wednesday May 5, 2021 : Cinco de Mayo - Viva La Fiesta Hosted in partnership with The Embassy of Mexico in The Philippines, A'Toda Madre Mezcal Bar and Apotheke Craft Spirits Co.
- Saturday May 15, 2021 : The Burgundy Experience - An immersive Burgundy wine tasting featuring the fine wines of Maison Joseph Drouhin paired with Filipino artisan cheeses by Malagos Farmhouse and culinary preparations by Chef Cyrille Soenen, Maître Cuisinier de France.
- Saturday June 5, 2021 : The Craft of Japanese Whisky - A Japanese whisky tasting presenting the craft of various world class distilleries and their delicate flavors paired with Filipino artisan chocolates by award winning Malagos Chocolate.
For more information about The Tasting Club, or if you'd like to partner with them for your own bespoke event, follow them on Facebook and Instagram, or contact them via email at hello@thetastingclubmanila.com.