10 Online Stores That Sell Delicious Korean Corn Dogs
We'll even tell you where to find these unbelievably good Ube Cheese Corndogs
K-drama fans of Start Up will be familiar with the Korean-style corndogs that the halmoni (grandmother) sells in her little shop. Korean hotdogs are a far cry from American-style hotdogs in a bun. Instead, Korean hotdogs are really corndogs. They're coated in a sticky, yeast-raised batter, rolled in panko breadcrumbs to get a nice crunch, deep-fried till nice and golden, and then evenly coated in sugar. The effect is similar to a fried sandwich, and often drizzled with gochujang, catsup, sriracha or some other sauce.
From this basic recipe, Korean corndogs have morphed into many, many flavors and combinations, including squid ink corndogs, or variations made with Angus beef franks or ube cheese. They're so popular that there are now thousands of mukbangs devoted to Korean corndogs, like this one.
If you're craving this crowd pleasing treat, here are ten places in Manila that sells this popular street food.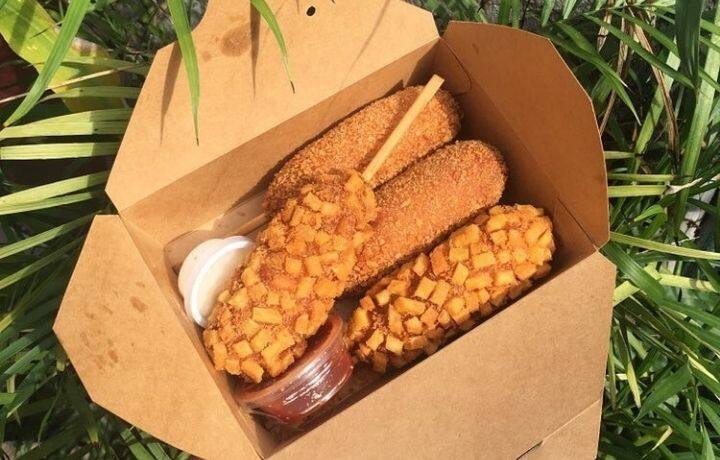 Corndogs Galore
Corndogs Galore
Lead photos: @dogsanddairies, @mashicorndog.ph