Bite Into The Thriving New York Food Scene With The Crawl New York
The best burgers and hotdogs, a multitude of global cuisines, and acclaimed fine dining fare all make the New York food scene one of the most dynamic, diverse, and delicious in the world
We are just a few breaths away from the premiere of The Crawl New York on September 25, so why not get a quick taste of the New York restaurants that hosts Edu Manzano and Chef Margarita Forés visited in this three-part special. If you're heading to the Big Apple soon, make sure to drop by all these restaurants, each one reflecting a different facet of this multicultural and cosmopolitan city.
Tourists visiting New York City may be familiar with the unhealthy stuff you find at every street corner—hotdogs, burgers, thick-cut fries. But actually, the New York food scene is so much more than that, from street food to casual cafés, ethnic fare to fine dining. With a population encompassing a multitude of ethnicities and nationalities, this diversity is mirrored in the restaurants that abound. Whether it's all-American classics, fine French fare, upscale Korean, or Middle Eastern flavors, these are some of the best New York restaurants to check out on The Crawl New York.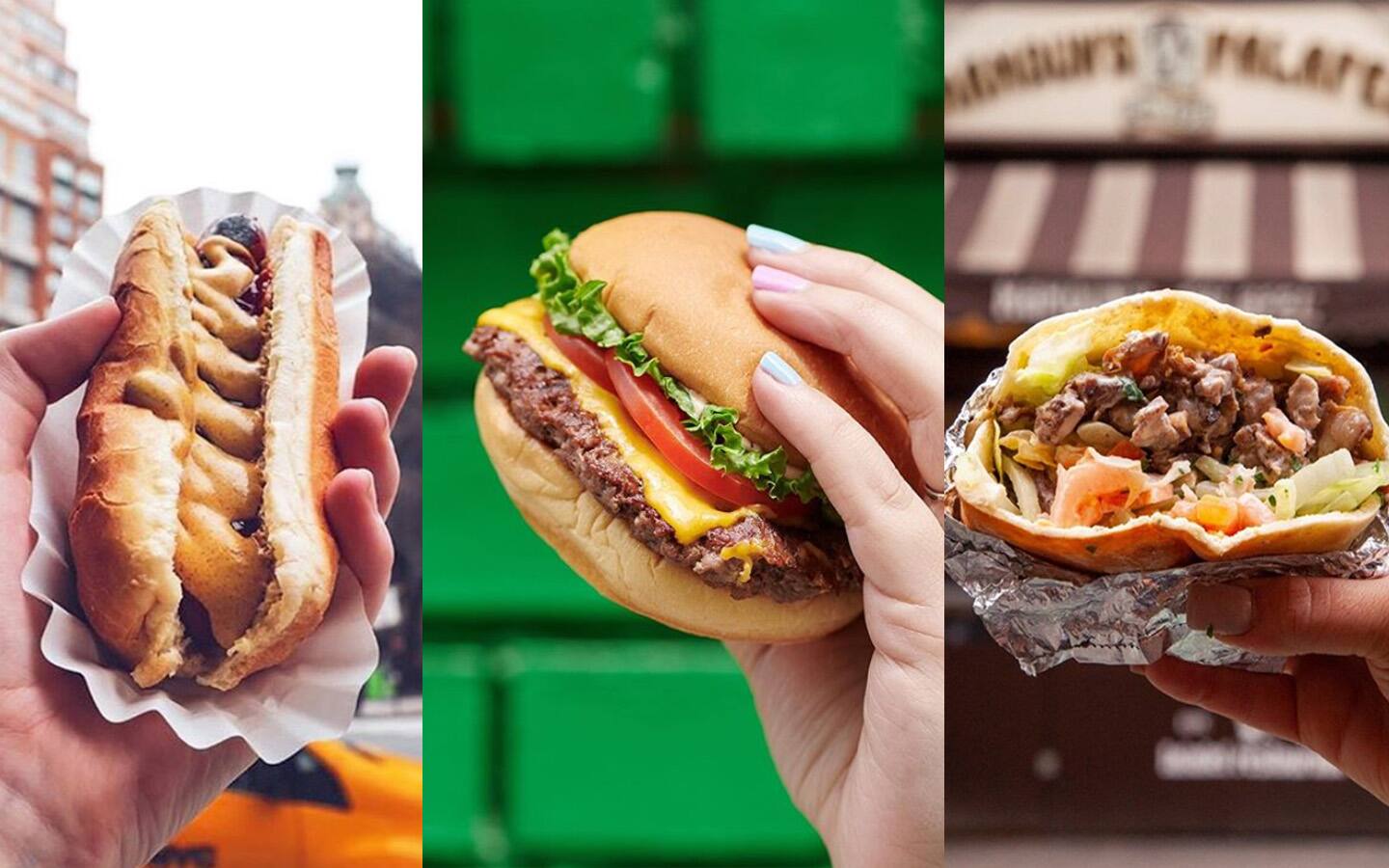 Shake Shack
Certainly the most popular on this list, Shake Shack has, for years, been the go-to place for the best American burgers in the city. It started in 2002 as a humble hotdog stand in Madison Park, morphing into a fast food burger outlet, before expanding to what are now more than 60 branches all around the world. In the Philippines, Shake Shack recently opened in BGC, and Filipino burger lovers lined up to get a taste.
So what makes Shake Shack so special? Well, as Chef Margarita put it, once Danny Meyer puts something together, you know it's going to be good. This acclaimed New York-based restaurateur, through his Union Square Hospitality Group, has opened many of New York's most beloved restaurants like Union Square Café, Gramercy Tavern, The Modern, and Maialino. Meyer applied his fine dining standards in food and service to Shake Shack, reinventing the American fast food burger chain in the process.
So what to order at Shake Shack? Go classic with a ShackBurger, the signature crinkle-cut fries, a hand-spun vanilla milkshake, and enjoy your meal al fresco in the park.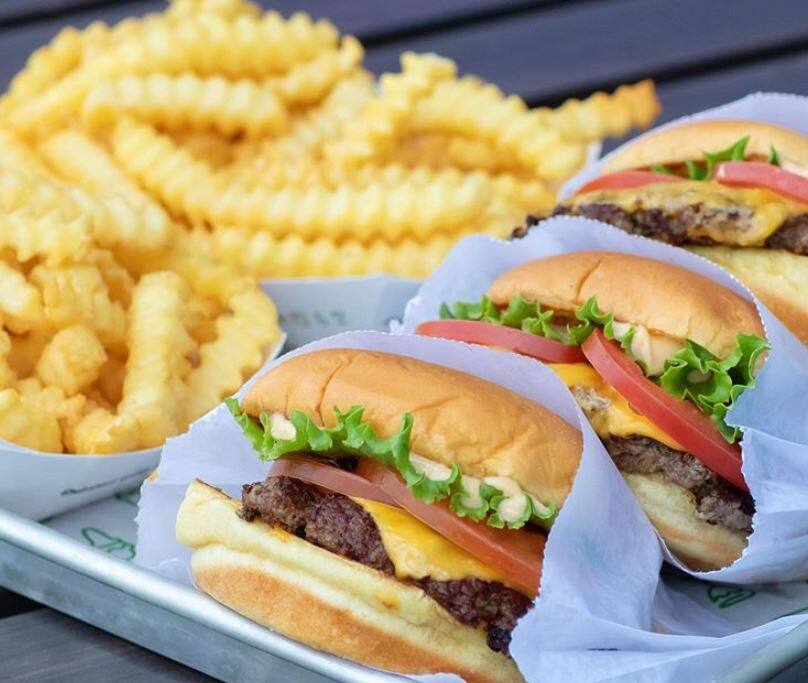 Image from @shakeshack
Balthazar
Balthazar New York has been serving up French bistro classics ever since it opened more than two decades ago, and to date, it continues to draw New York locals and visitors alike who love its Parisian ambiance, décor, and food.
Balthazar is always packed, whatever time of the day, and that says a lot about the loyalty of its clientele, even if they have to wait for a table. That's why it was no small feat that The Crawl New York hosts Edu and Chef Margarita were able to get a table at 3 p.m. without a reservation, to try the freshest selection of seafood and shellfish, of course, with bubbly to pair.
When at Balthazar, stick to the classics—escargot, chicken liver, steak frites, oysters. And don't forget to order the iconic fries, skinny and crunchy, one of the best in the city.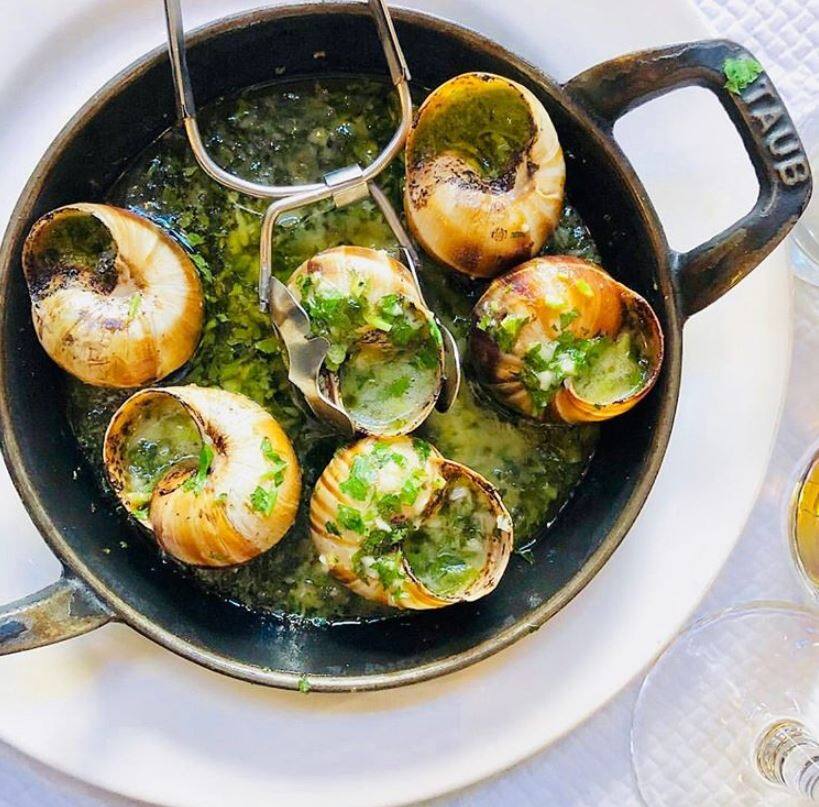 Image from @justinchapple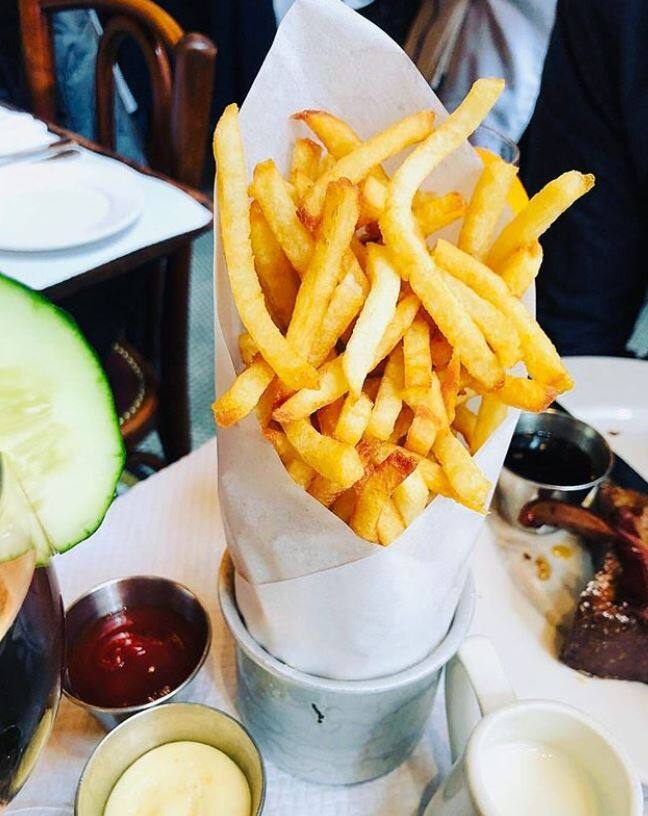 Image from @balthazarny
Mamoun's Falafel
When Chef Margarita lived in New York many years back, one of her favorite stalls was Mamoun's Falafel in West Village. This iconic eatery has been serving Middle Eastern food since 1971, gaining the title of oldest falafel restaurant in New York.
The same family still owns and operates Mamoun's, ensuring that the quality of the food never changes, which Chef Margarita can certainly attest to. You can trust that whatever branch you visit, whenever you visit, you're assured of the same quality food that Mamoun's has been known for decades.
The West Village branch is open 24 hours, so you can enjoy falafel, hummus, shawarma, and kebobs any time of the day or night.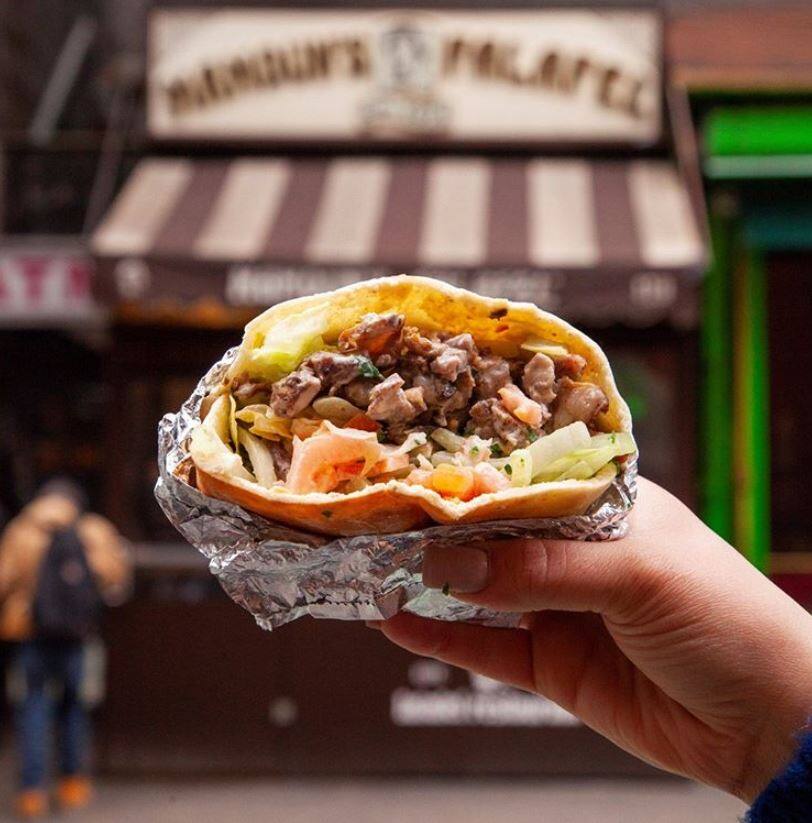 Image from @mamounsfalafel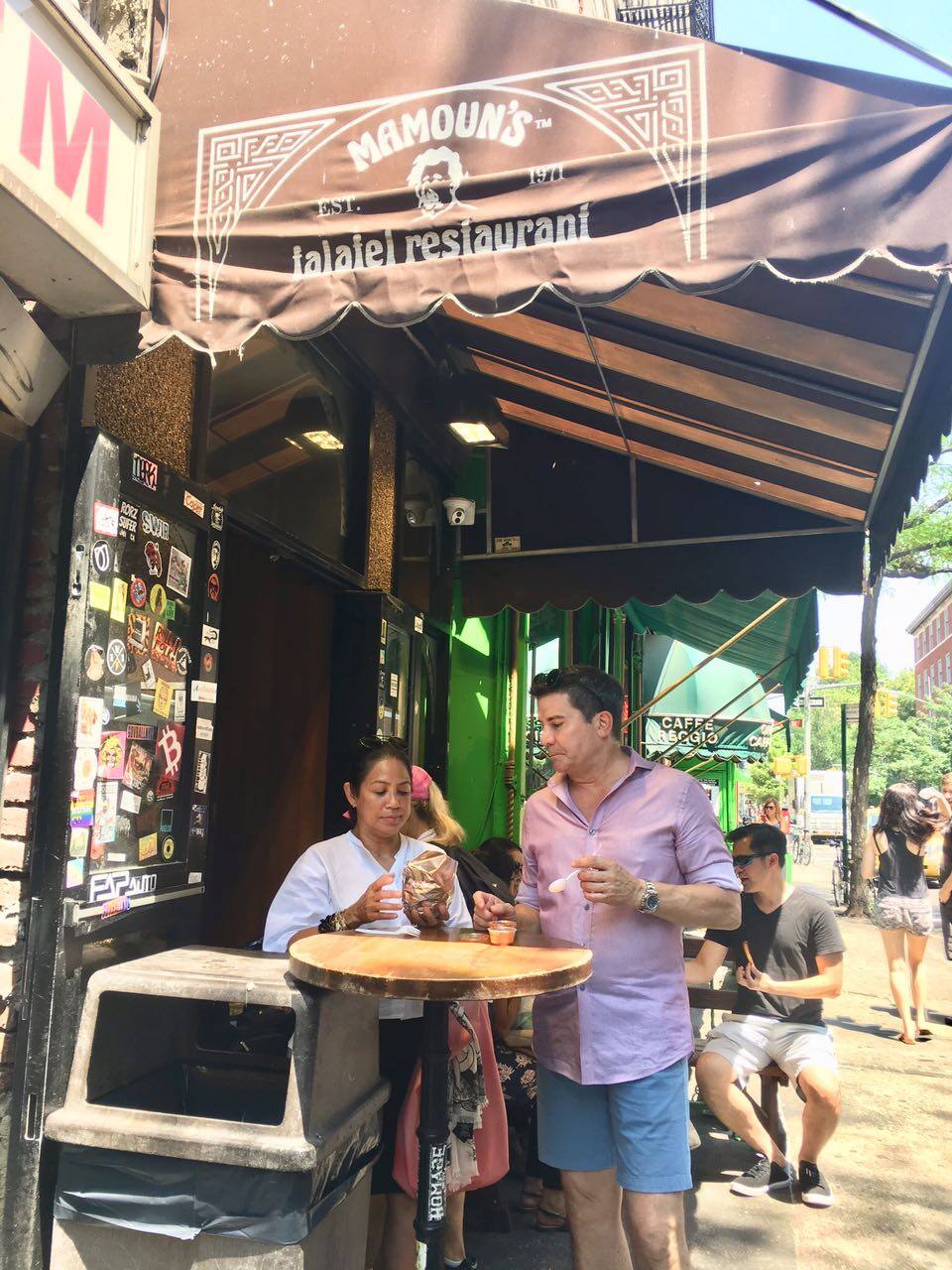 Bouley at Home
David Bouley is a legendary chef with several Bouley-branded restaurants all over New York. His restaurants have earned a number of Michelin stars, with concepts that he constantly reinvents and develops over time.
Opened in 2017, Bouley at Home is one of his newer restaurant concepts, with only 24 seats, offering three- or seven-course tasting menus, with an emphasis on fresh and healthy dishes. Chef Bouley has put together a superstar kitchen lineup, headed by Chris D'Ambrosio, pastry chef Etienne Le Bastard, Yoichi Akashi for the Japanese dishes, and chocolatier Sarah Bouley (Chef Bouley's niece).
What occupies the most space in the restaurant is the kitchen counter, where the chefs cook the dishes right in front of diners. While there's nothing new about counter dining and an open kitchen, Bouley at Home happens to do it so well, with diners able to ask the chefs questions about their food, making for a truly interactive dining experience.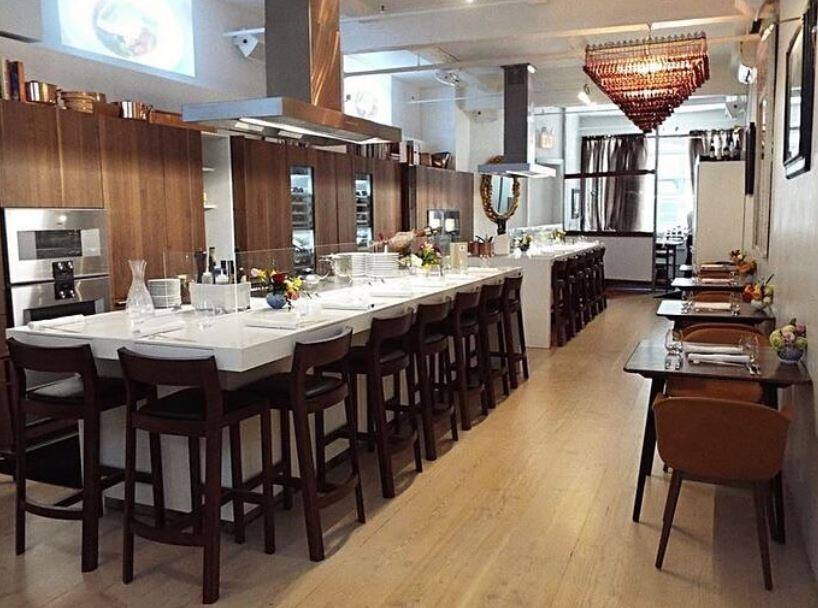 Image from @bouleyathome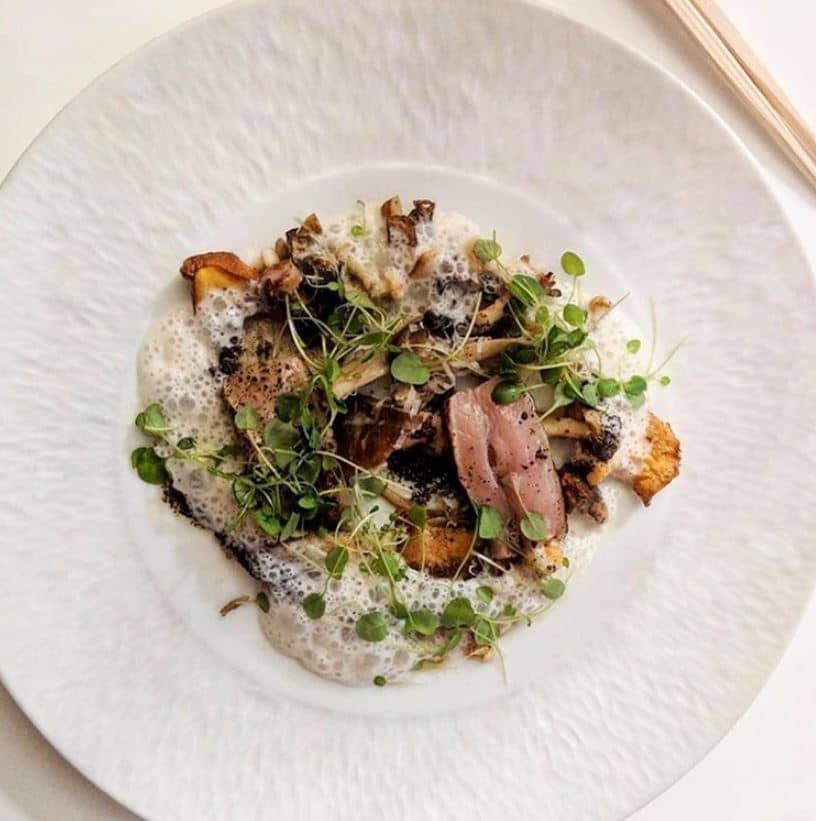 Image from @bouleyathome
Atoboy and Atomix
In Korean cuisine, banchan are the small side dishes served before or alongside a meal. With the popularity of samgyeopsal in the country, we've become more familiar with this concept.
In Midtown Manhattan, two sibling restaurants commits to this food concept, but in a bigger and bolder way. Atoboy is the first and more popular restaurant started by Chef Junghyun Park (formerly of two Michelin-starred restaurant Junsik) and his wife Ellia Park, while Atomix is the more upscale, fine dining version of Atoboy.
Atoboy offers a Korean-style family dining experience, where each diner can order 3 dishes each, with all the dishes served at the same time so everyone at the table can share. Atomix, on the other hand, is a bit more hardcore, offering only a 10-course tasting menu for 14 people a night. And because of its popularity, it's almost impossible to book!
The Crawl New York was able to snag a table at Atoboy thanks to Chef Margarita's connections. And the duo were able to taste some of Atoboy's outrageous offerings: lobster, cream, and blood orange; yellow tail with watermelon radish and kombucha dressing; and steamed egg served with uni sauce, seaweed, and micro wasabi. It all sounds so complex and avant garde—but extremely creative and satisfying.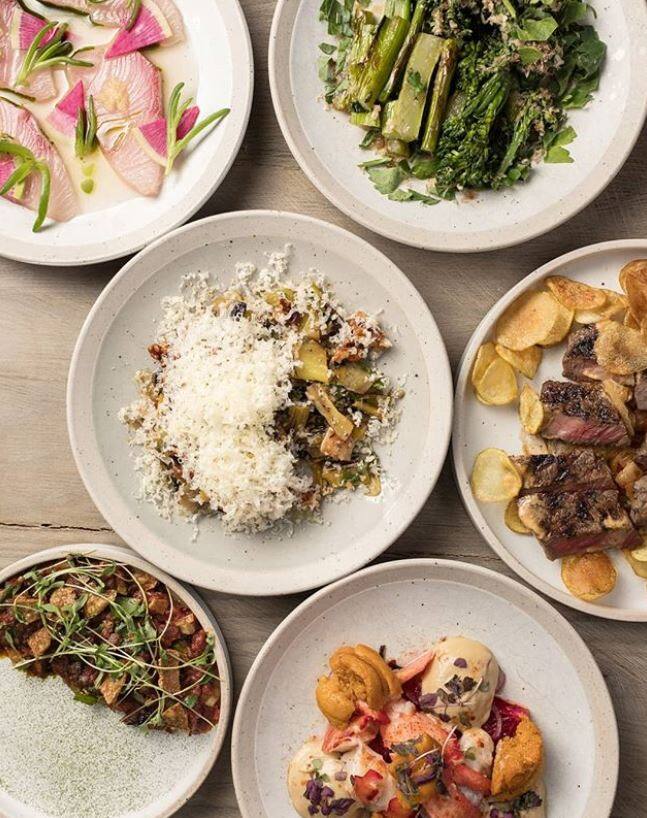 Image from @atoboynyc
Image from @atomixnyc
Gray's Papaya
Rounding out our list of New York eats is another all-American favorite: Gray's Papaya. The Crawl New York visited the flagship branch on the Upper West Side and were surprised to be met with a number of Filipino workers in the store.
Founded in 1973 by Nicholas Gray, Gray's Papaya serves its legendary New York hotdogs that people continue to line up for, to this day. For just $4.50 for a hotdog and a drink, it's a steal! And their most popular topping: sauerkraut with onion. Simple but a New York classic.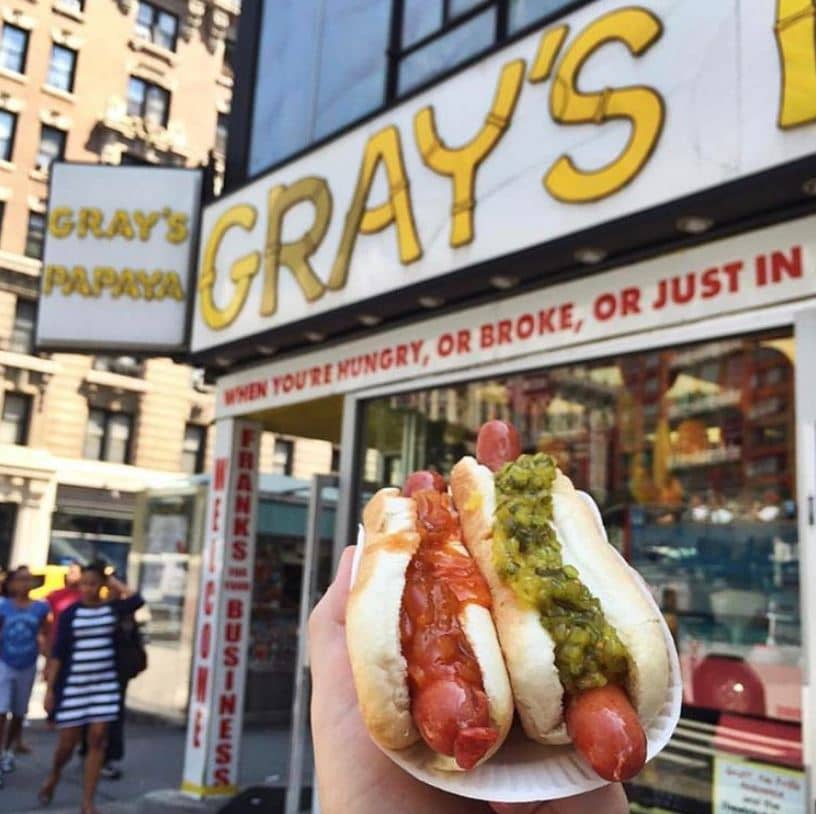 Image from @plateofkevy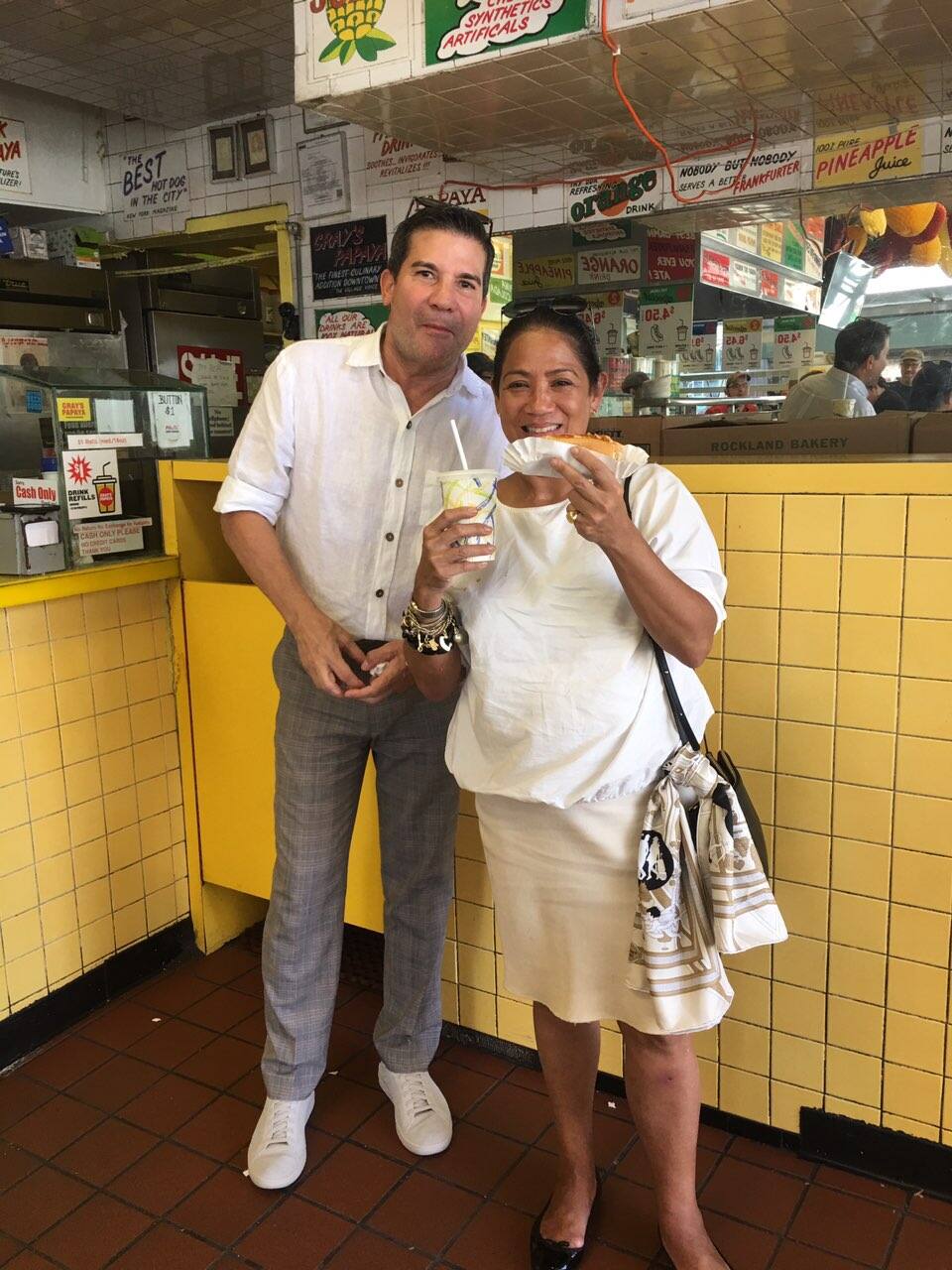 Want more of New York and its delicious offerings? Catch the premiere of The Crawl New York on September 25, 8 p.m., on Metro Channel, channel 52 on Sky Cable and channel 174 on HD, or via simulcast streaming on Metro.style's Youtube channel and iWant.
Photos from banner image from @mamounsfalafel, @shakeshack, @grayspapayanyc