Colette dela Cruz Was An Unsung Heroine Of Filipino Food And Heritage
More associated with her family's famous buko pie business, Colette told the story of our local flavors and rich landscape through her words and in her baking
Colette de la Cruz had an ambivalent relationship with legacy. When she passed away in mid-September, after a hard-fought battle with COVID, most people took notice because her name — made famous by the buko pie brand her parents had created and turned into a vast network of stores — suddenly had a face, story, and a sad pandemic-relevant ending linked to it. But in life, Colette made every effort to draw a line between her baking vocation and the commercial success that bore her name. In fact, it wasn't until quarantine restrictions choked road travel (the pipeline of the pasalubong trade) that she stepped in to take a more vital role in buko pie operations. Before then, she was more interested in a larger birthright, that of our Filipino culinary identity. In particular, she was hell bent on claiming for Laguna it's rightful place in our food culture landscape.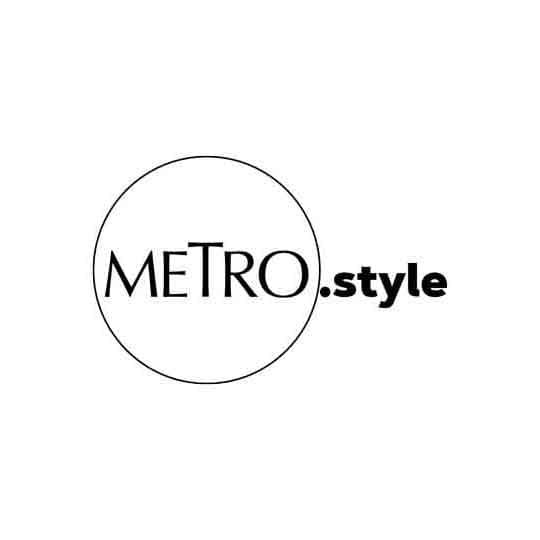 Colette dela Cruz at her beloved HIraya Bakery | Chris Clemente for ANCX
Our friendship was forged on this shared dream. We were both from San Pablo City, where my husband and I run a bed & breakfast called Casa San Pablo, and where we serve heritage dishes from our hometown. In February 2015, Colette reached out to me through Facebook Messenger. She was living in the US then and had worked as a pastry chef in some of Boston's cushy restaurants like L'Espalier (a fine dining, farm-to-table forerunner), No. 9 Park (a regionally-inspired Italian-French restaurant), Sel de la Terre (known for locally-sourced, creative cooking, inspired by Southern French-style), and Bistro du Midi (serving up French cuisine inspired by Coastal New England influences).
She was making plans to come back home to San Pablo, she wrote, and she wanted to link up with me to see what we could do together. Inspired by what she had experienced and learned in Boston, she was brimming with ideas about how we could define our own regional cooking influences and how we could play with locally-sourced ingredients. Although we had only met once before, what she knew of me from common friends like Amy Besa (author of Memories of Philippine Kitchens) and Romy Dorotan of Purple Yam in Brooklyn, convinced her that I could be a fellow advocate for Laguna food. I wrote back to her: "This is fantastic news, Colette. An answer to my prayers. Yes, let's put our San Pablo cuisine on the Philippine map."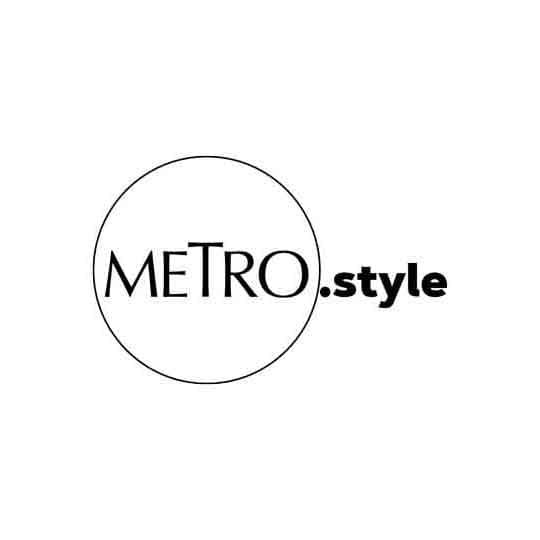 The author with Colette | An Mercado Alcantara
Love for Words
It's significant that our friendship began as an exchange of letters. I saw from the get-go that she was a wonderful writer. Her writing was specific and clear, prudent with adjectives, vivid with cultural context, and pushed subtly forward by gentle storytelling. She was the culinary world's version of a triple threat: she had professional kitchen experience, a clear culinary philosophy, and writing chops to boot. In her, I was convinced our hometown cuisine had found the best champion.
She would tell me several times through the years that she felt torn between her love for baking and her love for writing. Given the creativity that burst forth through Hiraya Bakery, the pastry kitchen she opened with business partner Likha Baybay, it is tempting to say her pastry side won out. Initially as an online bakery with occasional pop up shops, then eventually as a well-loved cozy escape on Maginhawa Street, they succeeded in harnessing local flavors and whipping these up in classic pastry treats. True to their brand name, they were imaginative and adventurous. They earned a strong following with ideas like banana cake with rum and lipote (a wild blackberry found in Laguna and Quezon), chocolate cake with local tablea from Nagcarlan, chico and sampaloc cobbler, brownies laced with sampinet (red berries from Mount Banahaw), and sticky toffee pudding with dried kamias from the neighborhood tree. They used their pastry skills to tell the story of our local flavors and our rich landscape, slice by slice.
But it is not fair to say her writing got sidelined by their pastry mission. Anyone who stalks the Hiraya Instagram page, or the lesser known Culinary Culture PH page, can experience how her writing bristles with life. She wrote each and every post (accompanied by beautiful photos taken by Likha). It is through these words and images that we first taste the sweet, savory, and seasonal local flavors they combined so creatively. Listen to this: "Passion fruit just off the vine, scarlet-red calumpit off the tree, the deep flavors of handmade cacao tablets and nibs in a canvass of creamy cheesecake…." Or this: "The fragrance and citrusy sweetness of Dalandan, the minty grassiness of Sambong, the bitterness of dark chocolate. All in a slice." And this: "A cloud of whipped cream over layers of calamansi basil curd, white chocolate ganache, and cashew meringue in a portion good for one or shared with another!" Even if your taste buds can't quite make out how passion fruit and calumpit go with cheese, or what sambong really tastes like, your appetite is already whet.
Mapping our food
For her Culinary Culture PH Instagram page, Colette dove deeper into our food heritage. Unencumbered by the need to inject a sales pitch for her pastries, this is where she really flexed her writing craft. Within the capsule format of social media posts, she launched into little essays layered in appreciation of native ingredients, cooking techniques, sociological acumen, and a love for adventure.
Writing about lapak, a homegrown dish from the east side of Laguna, which she described as a "cross between laing and ginataang kuhol", she began with etymology and ended with native insight. She wrote: "A word of Malay origin, lapak means torn off or broken off in Tagalog—exactly how the gabi-gabihan leaves (not gabi) are torn off from the stem and midribs, and cooked with kuhol (small snails from the river/lake).... A splash of vinegar is also added for a slight, almost imperceptible tang, which according to locals helps prolong this coconut-based dish's shelf life in the hot, humid climate of the Philippines, especially in the 'bukid' or province where refrigerators are more of a privilege than a necessity."
Her description of food was always anchored on a clear sense of place, a deliberate effort to push pins on our culinary map and to discern a taste profile shaped by the terroir. To describe sinaing na tulingan with fresh kamias, she started off by describing the cooking procedure before laying regional claim. "Before cooking, the fish is generously seasoned with salt and pepper, layered between chunks of pork fat to keep the fish moist, and sour kalamias then cooked in a claypot for hours, sometimes for an entire day…." she wrote. "An excellent example of slow food, sinaing na tulingan is one of the dishes that best exemplify Filipino cooking: revealing our culinary culture's flavor profiles (sour, salty), and demonstrating our food preservation techniques."
She was intent on highlighting native ingredients long gone from the urban cook's horizon. When she discovered how saha ng saging (banana trunk core) was used in Magdalena, Laguna, she devoted eight posts on it, from how it is extracted, how it is prepared, and how the cooking process is evolving. "High in soluble fiber, this eastern Laguna dish of banana trunk core with sardines in coconut milk requires the entire banana trunk to be (sadly) cut off," she wrote. "If there's such a thing as nose-to-tail, then for the 'magbubukid', the local farmers, the peasants, there's root-to-fruit, a concept learned not only from intuition, but also from living with nature and passing on knowledge and techniques through generations."
Not all her efforts were about vanishing worlds. Colette was just as intent to tell the stories of common food and to mirror our culture through them. Two of my favorites are about street food. "In San Pablo City, in a barrio that sits at the foot of Mount Banahaw, the carabao is considered an everyday delicacy," she wrote. " Its fat is cooked into chicharon (chicharrones) which is crisper than its pork counterpart. Its structure is so thin it could shatter like glass. Dipped in vinegar, it instantly melts away in your mouth, and at only P25 a pack, makes an ideal "chichirya" (snack) on a long drive." On 'dirty ice cream' she wrote: "Take a closer look at the ingredients that go into it: coconut milk from our coconut-rich landscape… processed cheese in a country where fresh dairy products command steep prices, eggs, fresh ube and jackfruit, and yuro (uraro starch), a root crop cultivated in the province… What do we have here? A cold beverage that's not just eye candy, but a product of our economics, culture, and landscape."
Lasting Legacy
Colette wrote 47 IG entries for Culinary Culture PH between 2017 to 2018. It came to a sudden stop in September 2018, while she focused on her Hiraya posts, promoting big city pop ups and, in mid 2019, the opening of their Maginhawa branch. The Hiraya posts ended in January 2021, perhaps that's when she took on operations of the buko pie business. We last spoke in April, I was preparing to give an online talk for Filipino Food Month on coconut cooking. Of course I had to reach out to her. We talked for a couple of hours, comparing notes on operations through the pandemic (streamlining, culture change, pivot strategies), as well as comparing our lockdown reading lists (Anne Lamott, MFK Fisher, Pico Iyer, Natalie Goldberg). Inevitably, our conversation centered on our dream project to do a blog together. We agreed that when the number of active cases dwindled in our hometown, we would finally join forces and do vlogs on San Pablo foodscape together. She said: "We have to do this na. Life's too short." Indeed it was.
We don't know if and when we will taste Hiraya's pastries again. Likha is, understandably, still grieving and reclusive. Her son Stefano is said to be taking over the ropes for the buko pie business. But Colette's words and the world she mapped out for us is still there, alive and passionate, through her IG posts. This, for sure, is a legacy she passes on to us without reservation. •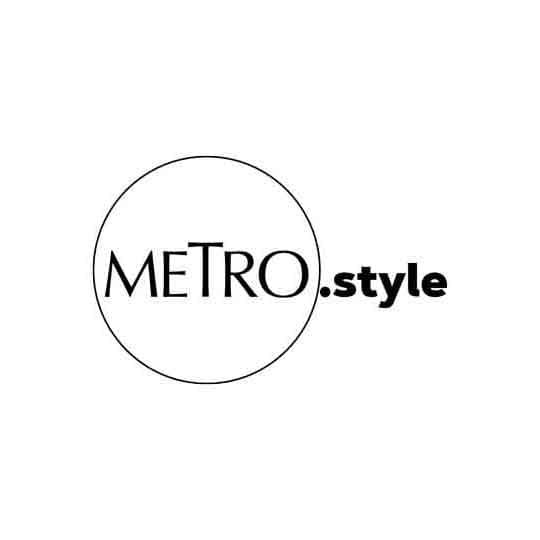 Colette at Hiraya Bakery | Chris Clemente for ANCX
Lead photo: Chris Clemente for ANCX