12 Delicious Days of Christmas: Pancit Miki with Beef and Asparagus
Pancit miki is a crowd favorite at Noche Buena, and this is a fun take on the classic dish
In America, Asian chefs, recipe bloggers and writers all maintain camaraderie brought on by one common denominator: we miss our homeland and so we serve Filipino and Asian recipes to hold on to our roots. This is what Chef Ray Gingco did when he shared this delicious recipe on his food blog www.WokwithRay.net. Chef Ray also runs a catering business and dabbles in food photography for clients. He shared this recipe with FOOD Magazine, as part of Betty Ann Quirino's 2015 essay on Fil-Am Christmas cooking.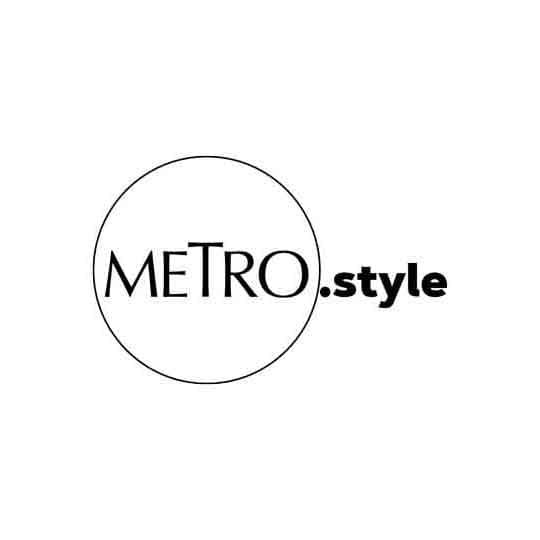 Pancit Miki wth Beef and Asparagus | Paulo Valenzuela
Pancit Miki with Beef and Asparagus
By Ray Gingco
Serves 4 to 6
1/4 kilo beef sirloin, thinly sliced, cut into about 1-inch long strips
1 tablespoon soy sauce
2 teaspoons sesame oil
1/2 teaspoon ground black pepper
1 teaspoon dry sherry
1 teaspoon cornstarch
1 teaspoon sugar
4 cups water
1 pack Chinese or miki noodles, about 2 to 3 cups cooked
2 tablespoons vegetable oil, divided
6 asparagus spears, cut diagonally in 1-inch strips
1 chili pepper, thinly sliced
1/2 small red onion, thinly sliced
1 carrot, thinly sliced
1 cup dried shiitake mushrooms, soaked in warm water for 30 minutes, then squeeze out water
2 teaspoons finely minced ginger
2 teaspoons finely minced garlic
1. In a bowl, combine beef strips, soy sauce, sesame oil, black pepper, sherry, cornstarch and sugar. Marinate for at least 30 minutes.
2. In a pot, bring water to a boil. Add noodles and let soak for about 1 minute. Transfer noodles to a colander. Run cold water over noodles to cool. Drain then set aside.
3. In a wok, heat oil over high heat. Swirl 1 tablespoon vegetable oil in wok to spread oil. Once oil starts to smoke, add asparagus, chili, onion, carrot and mushrooms. Stir-fry for 3 minutes. Transfer to a large plate and set aside.
4. In the same wok, add remaining oil. Add ginger and garlic and stir-fry for 30 seconds. Add beef and stir-fry until beef is no longer pink. Transfer beef to the vegetable plate.
5. In the same wok, add sauce (recipe below). Continuously stir sauce until it boils and thickens. Turn heat down to medium. Return beef and vegetables to the wok. Let simmer for about 1 minute then turn off the heat.
6. Add cooked noodles and stir until coated with sauce. Transfer to a serving plate.
SAUCE:
1 cup chicken broth
2 tablespoons soy sauce
1 tablespoon rice
cooking wine or dry sherry
2 teaspoons sesame oil
2 teaspoons hoisin sauce
2 tablespoons oyster sauce
1 tablespoon cornstarch
In a bowl, combine all the ingredients. Mix well then set aside.
Photography by Paulo Valenzuela