12 Delicious Days of Christmas
Wherever you are in the world, celebrate the holidays with these nostalgic Filipino dishes that speak of home
You can't always come home for Christmas, but whether you're far away and feeling homesick, or spending quality time with family, one of the happiest and best ways to reconnect is through food. The holiday tables are often laden with the flavors and aromas so familiar to our hearts and senses. 12 Delicious Days of Christmas is a series of 12 recipes that capture the nostalgic, heartwarming flavors of Noche Buena, with one recipe uploaded every day until Christmas Eve.
This year, we took a look back at the pages of our predecessor, FOOD Magazine, to find treasured Yuletide recipes that we feel represent the flavors of Paskong Pinoy. Roast Chicken Relleno, Leche Flan with Ube Halaya Sauce and Castañas, Menestera Favorita, and Christmas Sangria are heirloom recipes from Chef Giney Villar that reflect our unique Spanish-Filipino heritage. They were once served at old restaurant, Adarna Food + Culture, along Kalayaan Avenue in Quezon City. Today, Chef Giney has moved to Taal where she runs Feliz Taverna y Cafe, and you can taste her heirloom dishes once it reopens.
Pancit Miki with Beef and Asparagus, Ube Pound Cake, and Queso de Bola Fondue were contributed in 2015 by Betty Ann Quirino, the U.S.-based Filipino food writer behind Asian in America and a winner of the Doreen Gamboa Fernandez Food Writing Award. The recipes represent the flavors of a Fil-Am Noche Buena, and exemplify Pinoy creativity and resourcefulness in modernizing, and how we find new ways to recreate the flavors of home.
And finally, Chinese Ham with Maple and Brown Sugar Glaze, Mango Walnut Graham Icebox Cake, Potato and Vegetable Salad, and Chef Heny Sison's Bibingka, are contemporary interpretations of the traditional Noche Buenas of our generation. This is the Christmas repast we've grown up with and love, with a just that little twist to make the dishes feel fresh even if familiar.
12 Delicious Days of Christmas is our Yule gift to you, our beloved readers. We hope you find enjoyment learning these recipes and incorporating them into your own holidays feasts.
With all our love, Metro.Style.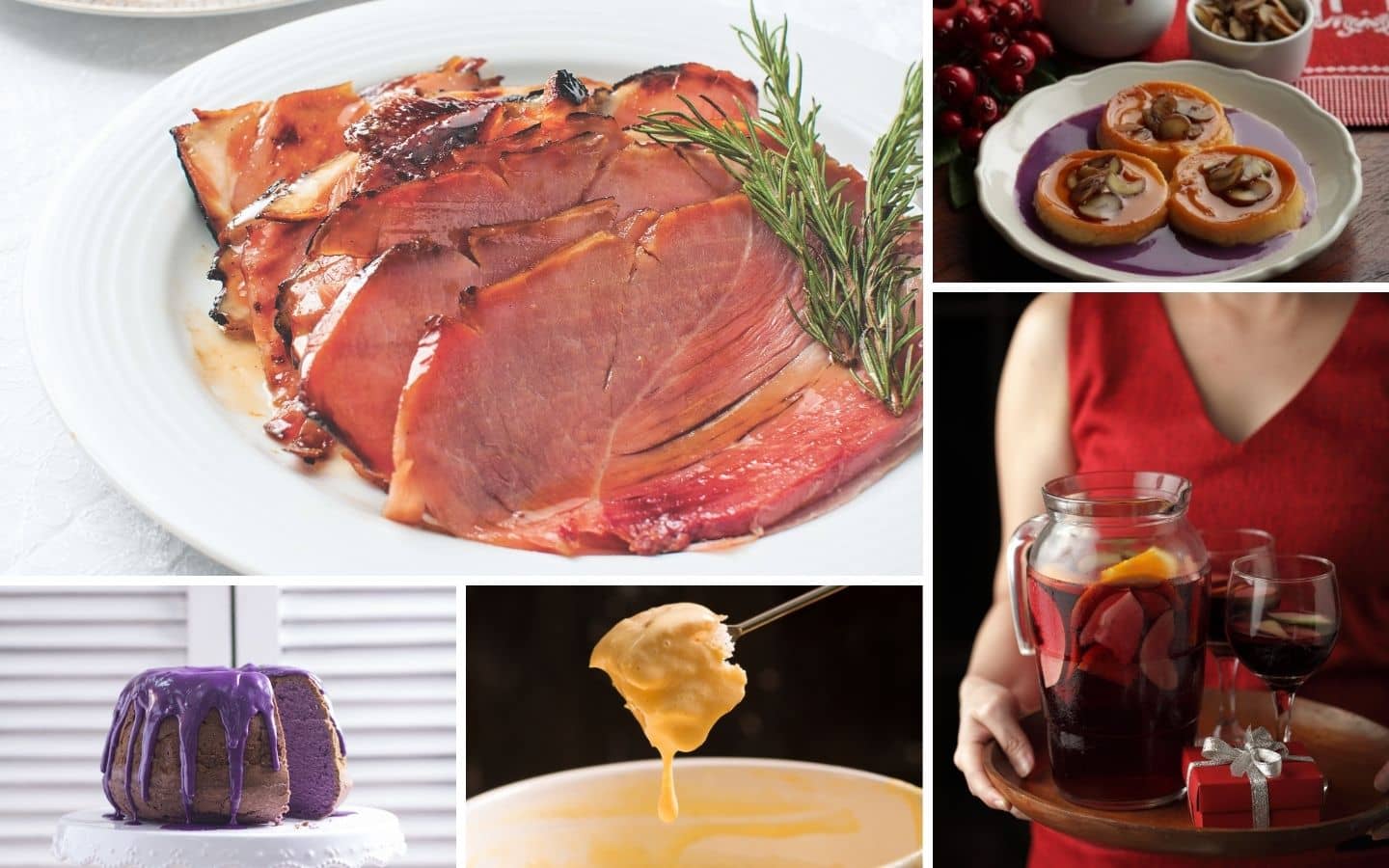 12 Delicious Days of Christmas
12 Delicious Days of Christmas