Weekend Cooking: A Classic French Omelet Inspired By Emily In Paris
The French omelet is an art form. Want to know how it differs from an American omelet or scrambled eggs?
If there's one scene we loved in Emily in Paris, Netflix's hit new series, it's the one where Gabriel (played by Lucas Bravo) makes a classic French omelet for Emily (Lily Collins). And now we want to have French omelet, too! This weekend, how about a cooking challenge? Learn to cook the French omelet, and see how it's different from the American omelet or scrambled eggs. (Clue: they're all really quite different from each other).
The French omelet is an art form that's so simple to make, yet so difficult to master. No wonder it's an essential milestone for a chef to show his mettle. Whipping up a perfect omelet demonstrates deftness, technique, precise timing and an intuitive feel for the egg. Which is why it was once a popular test for any cook aspiring to join a reputable restaurant. We consulted with Chef Mitchie Sison, culinary consultant at Concept Specialist, Inc., and F&B Consultant at Food Flow Inc., who showed us how to master the omelet in the gallery below.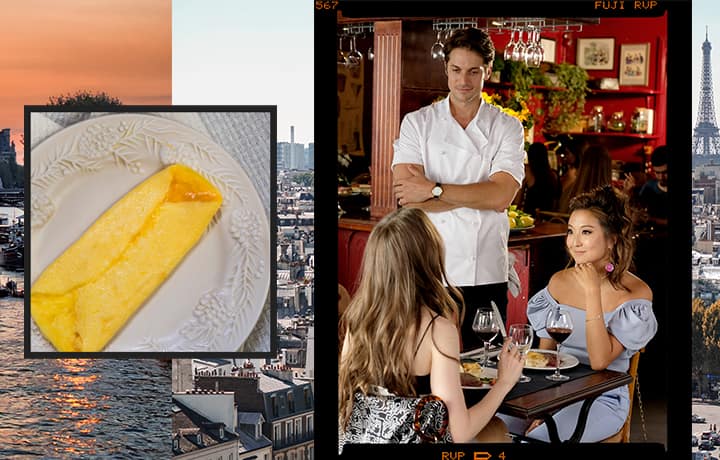 The Art of the Omelet
The Art of the Omelet
Photography by Paul del Rosario