16 Favorite Ways We Cooked With Spam During Quarantine
Happy birthday, Spam!
As a teenager, I owned a t-shirt that read "I think, therefore I Spam." One of the many kitschy presents my grandparents would bring back from the 'States and which appealed to the dork in me. Today, Spam celebrates 83 years and I find it incredible to think about how ubiquitous it's been throughout my growing up years. There are 12.8 cans of Spam eaten every second, claims the Spam website — well, I can believe it.
Spam was good company during quarantine, providing lots of comfort food and used as an ingredient for many inventive meals.
In honor of Spam's birthday, we thought we'd share our 16 favorite ways we cooked with Spam during quarantine. We had fun, we made do, and we came out with these winners.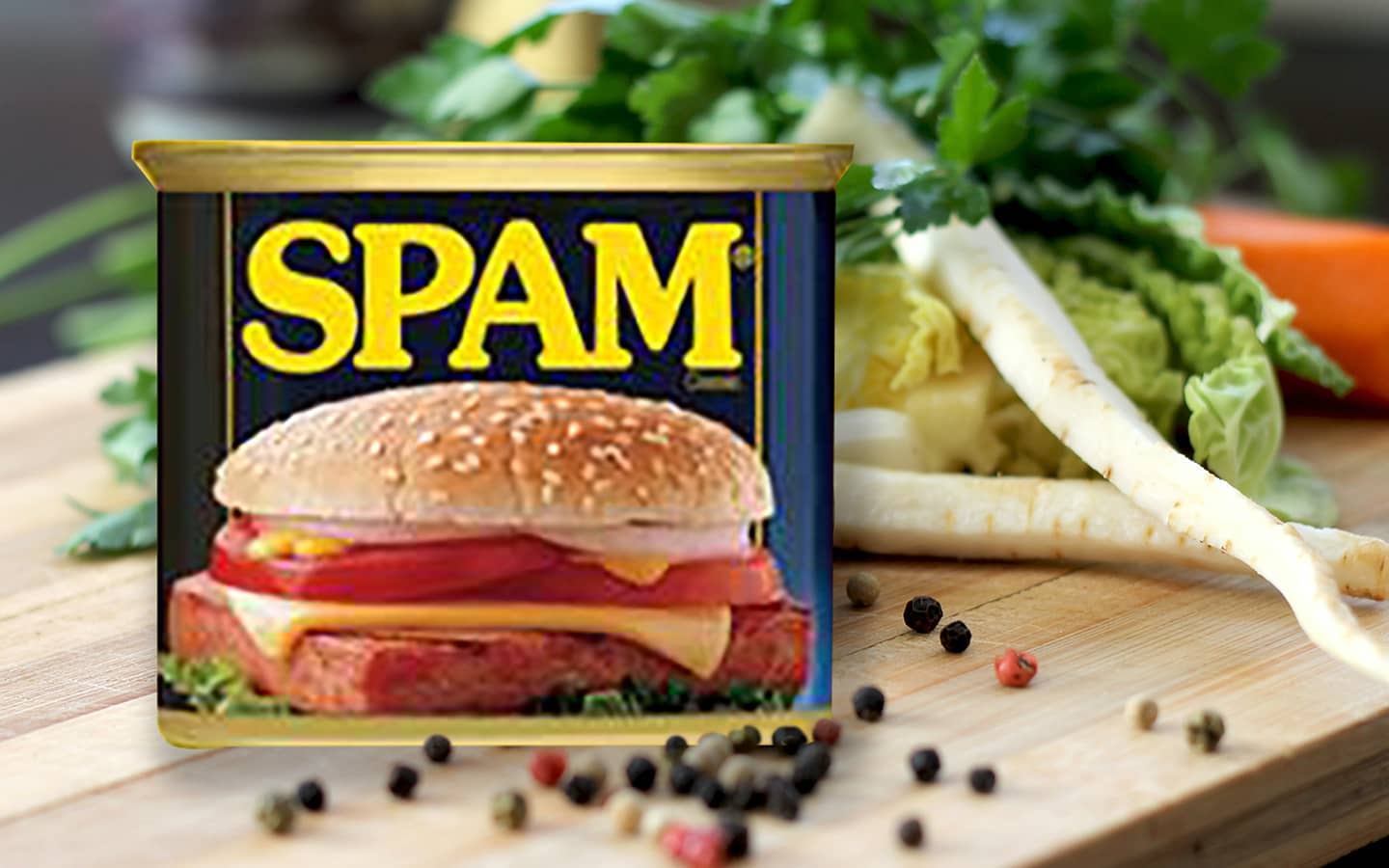 The Many Ways We Love Spam
The Many Ways We Love Spam
Lead photo: Webvilla for Unsplash