Nina Daza-Puyat Updates Her Mother Nora Daza's Iconic Recipes For A New Generation
Here's a sneak peek at two of Nora Daza iconic recipes—as updated by her daughter Nina Daza-Puyat in the just-released 2019 version of one of the Philippines' most beloved cookbooks
Who hasn't heard of Nora Daza? She became a part of the households of many a Filipino in the 1970s and onwards, thanks to her seminal cookbook Let's Cook with Nora, first published by Anvil Publishing in 1969, followed by several others, all with the goal of introducing Filipinos, whether young newlyweds or avid cooks, to a repertoire of dishes from around the world in the comfort of their kitchens.
After Nora Daza guided generations of home cooks, it's now her own daughter, Nina Daza-Puyat, herself an accomplished cook, writer, and former editor-in-chief of Appetite Magazine, to come up with a brand new 2019 edition of her mother's book.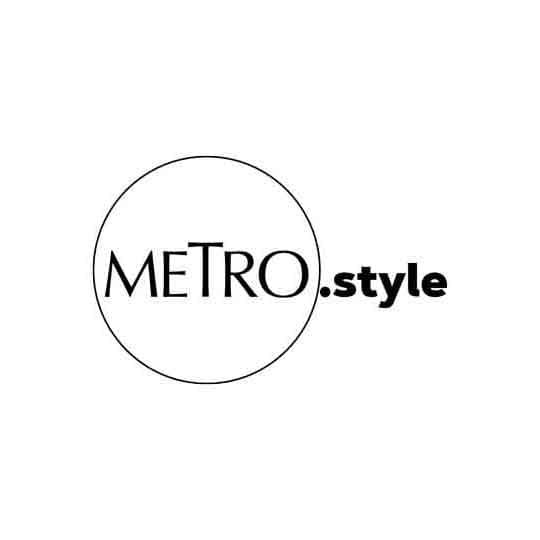 Cook, writer, and editor Nina Daza-Puyat | Justin de Jesus
Who better than Nina to meticulously re-test her late mother's recipes, offer ingredient alternatives available today, and suggest more modern variations, all with the desire to help this current generation of Filipinos connect with the same, albeit updated, recipes that perhaps their parents and grandparents cooked at home many decades ago.
Here are two such classic recipes, modernized by Nina, that are just as relevant and delicious as when her mother first introduced them 50 years ago.
Shrimp Toast
According to Nina, this recipe remains as is, except for her recommendation to serve the dish with bottled sweet chili sauce, which wasn't available before. "I feel that it's okay to use store-bought sweet chili sauce, I don't want people to feel they have to make their own," says Nina.
1/2 kilo fresh small or medium shrimps
1 teaspoon ginger juice (squeezed from grated fresh ginger)
1 teaspoon rice wine
1 teaspoon fine salt
1/4 teaspoon ground white pepper
1 egg white
1 teaspoon cornstarch
6 slices day-old bread, trimmed and quartered into triangles
2 tablespoons minced ham
2 Tbsps. chopped fresh parsley
1-2 cups cooking oil, for shallow frying
Sweet Chili Sauce, for dipping
1. Peel shrimps. Reserve the heads and shells to make shrimp stock for another dish.
2. Mince shrimps with a cleaver or a large knife. Transfer to a bowl then add in ginger juice, rice wine, salt, pepper, egg white and cornstarch. Mix well.
3. Spread about a teaspoon of the shrimp mixture on each bread triangle, flattening with the back of a teaspoon to cover the entire surface. Top with chopped ham and parsley. Press down lightly to make the ham and parsley stick to the shrimp mixture.
4. Heat about 2-3 inches of oil in a wok or large frying pan. Fry the shrimp toasts shrimp-side down until golden brown. Flip to cook the other side. Remove with tongs then set on a plate lined with paper towels to remove excess oil.
5. Serve Shrimp Toasts hot with sweet chili sauce.
Oriental Beef with Fried Noodles
While this dish was called Beef with Oyster Sauce in the original cookbook, Nina renamed it Oriental Beef with Fried Noodles with a suggested alternative of serving it with rice instead of noodles. She also added carrots to add some color to the dish.
1/2 kilo beef tenderloin, trimmed and cut into strips
Marinade:
1 tablespoon soy sauce
1 tablespoon oyster sauce
2 tablespoons Chinese rice wine or cooking wine
1 teaspoon ginger juice (squeeze grated fresh ginger)
2 tablespoons cornstarch
3 tablespoons cooking oil
1 onion, sliced
1 small carrot, cut into strips
4 pieces dried Chinese mushrooms, soaked in hot water, drained, stemmed and sliced (reserve 1/4 cup mushroom liquid)
1/4 cup frozen green peas, thawed in water and drained
1 cup beef broth
1 cup bean sprouts (togue), trimmed
1 tablespoon oyster sauce
2 tablespoons soy sauce
1 teaspoon sugar
salt and pepper, to taste
2 teaspoons cornstarch mixed with 1 tablespoon water
1 teaspoon sesame oil
1-2 cups cooking oil, for deep-frying
1 (250g) pack dried egg noodles (pancit canton)
chopped spring onions, for garnish
1. Marinate beef strips in a mixture of soy sauce, oyster sauce, rice wine, ginger juice and cornstarch for 10-15 minutes. When ready to fry, drain the beef and gently squeeze out the marinade.
2. In a nonstick frying pan or wok, heat oil until almost smoking. Toss in half of the beef and stir-fry for 1 minute. Set aside. Continue cooking the rest of the beef. Set aside.
3. Add some more oil to the pan, if necessary. When oil is hot, toss in the onions and carrots, and stir-fry for about 2 minutes. Add mushrooms and green peas.
4. Pour in beef broth and 1/4 cup mushroom liquid. Season with oyster sauce, soy sauce and sugar.
5. As soon as the mixture boils, stir in the beef and bean sprouts. Turn heat to high. Taste sauce and adjust seasoning with salt, pepper and sugar. Thicken with cornstarch slurry. Turn heat off then drizzle in the sesame oil. This dish is ready to be served with rice.
6. If serving with noodles, heat oil in a large wok or frying pan. Drop in the egg noodles and fry for 15-25 seconds on each side, until golden and crisp (do not brown). Drain on paper towels.
7. Arrange fried noodles on a large serving platter. Top with Oriental Beef and garnish with chopped spring onions. Serve immediately.
Let's Cook with Nora, updated 2019 edition, is available at National Bookstore branches