Where To Find Bagoong Pasta, Bacon Sisig Paella, And 4-Cheese Pan de Sal
Not to mention some of the best artisanal-quality sourdough pizzas in town. Scroll down for our top 12 recommended dishes.
There's really no blueprint for building a successful food business, but the story behind restaurant B55 Gourmet and B55 Microbakery began with owners Dan Villacruel and Angelo Santos who go waaay back. They met as fine arts students in UP Diliman, but after graduating, Angelo pursued the culinary route to become a chef while Dan became an art dealer.
"Art really is my profession, B55 started as a small café, which I built with several friends from college but collapsed prematurely," Dan looked back, referring to 55Square Café in Katipunan. "It was heartbreaking but I refused to give up that easily."
He then converted his space to Basement 55 Bar & Resto, a student's bar serving affordable drinks and meals mainly catering to students around the area (Ateneo de Manila University, UP Diliman, and Mirriam College.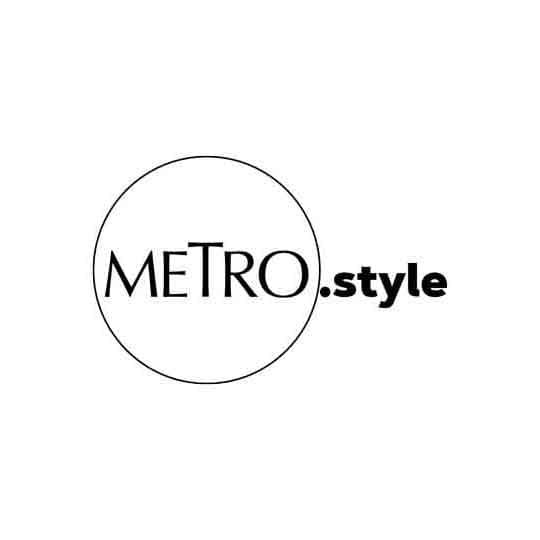 Dan Villacruel and Angelo Santos | B55 Gourmet
"It was a hit because of the well crafted but affordable drinks and dishes," Dan shared. "Basement 55 became a memorable part of the students' college life. It was a fun venture, but the business model wasn't really profitable and I started to crave for a more mature concept."
Then he found out that Chef Angelo was on his way back to the Philippines after working abroad in some of the best kitchens in the world, like two of the best restaurants in Estonia and Mugaritz in Spain a.k.a. the 7th Best Restaurant in the World. So they started working together to turn a college bar into an elevated Spanish-inspired restaurant and bar. From renovating the current space to creating a well-curated menu, the dynamic duo made sure they were in sync. But fate had other plans.
"The pandemic happened a few days after our soft opening," Dan recalled. "B55 Gourmet & Microbakery is our pivotal solution to this crisis. A flexible kitchen that can take [on] hard challenges. But I must say we are still growing, adapting, and getting stronger. We are not putting a cap on what B55 can be."
Chef Angelo agreed, saying, "The concept (for B55) has more or less been dependent on what Dan has in mind."
With their imaginations as their only limitation, Dan, Chef Angelo, and their team of dedicated culinary workers kept working despite the wishy-washy lockdown policies — making sure to keep feeding their growing customer base and keeping their staff employed. During the lockdown, Dan shared that they were able to build an even bigger kitchen, so they can now prepare and deliver "individual meals, party platters, [and] even take special orders and catering".
Aside from their determination to persevere despite challenges, the reason why B55 Gourmet prevailed over the lockdowns is Chef Angelo's food.
Describing his personal style of cooking, Chef Angelo explains, "My chosen specialty is more or less guided by Nordic and Spanish cuisine, but I'm still delving myself into the nuances of Spanish cuisine coupled with my own understanding of the ingredients I chose to use. The style is a culmination of both cuisine philosophies, I would say."
"We're a small restaurant and very young, but B55 was built on passion, that's why our food is packed with flavors and is very generous," Dan added.
Their menu is not just rich in flavor but also packed with mouthwatering options — from Spanish-inspired classics to Pinoy favorites and even playful fusions of the two, like their signature Bagoong Pasta, an umami bomb that you can enjoy with either shrimp or pork. Not to mention some of the best sourdough pizzas you'll have the privilege of enjoying in Metro Manila.
When asked about their favorites from their menu, they agreed on the Bagoong Pasta.
"I would say the Bagoong Pasta and the Pulpo. Both have a special memory for me in my upbringing as a chef," Chef Angelo answered. "The bagoong pasta is a very special pasta I've carried with me that my chef and friend Mauriz Santos had developed. It carries a lot of emotions when I make it, eat it, or even taste it as I cook it. Pulpo is one of the dishes that culminates my experience abroad."
The two are also very proud of their microbakery churning out some of the best sourdough breads in the metro.
"The micro-bakery was brought about by my passion for sourdough [which] rubbed off [on] Dan," Chef Angelo explained. "It was somehow riding the sourdough wave during the pandemic, but I believe there's a permanent place for sourdough in Manila [even if it's] challenging to convert and educate people [about] sourdough breads."
"We're very confident with our sourdough breads. A lot of foreigners have tried them and they swear that it is one of the best they've tried and on par – or even better – than bread in Europe," Dan pointed out.
Here are some of the items you can order from B55 Gourmet & Microbakery any day of the week.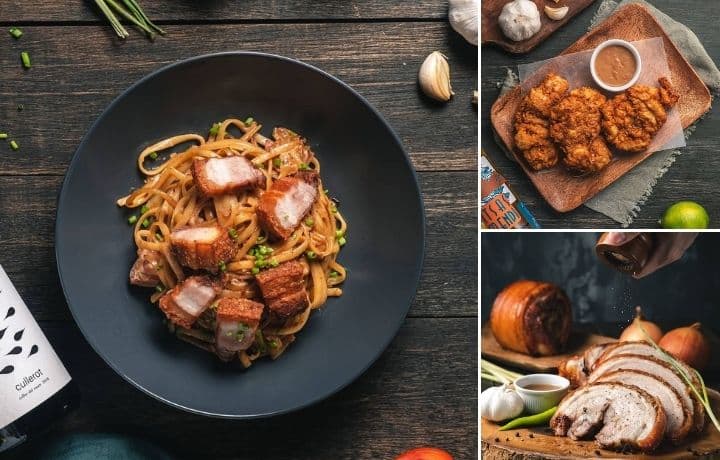 Signature dishes
Signature dishes
When asked about what keeps them going despite the uncertainties of the pandemic, Dan said, "We wanna share what we've created and the dishes we're working on, expect a lot of good stuff from B55."
B55 Gourmet Delivery and Microbakery is located at ALCAL Building, 285 Katipunan Avenue, Loyola Heights, Quezon City. For online orders, visit www.b55.com.ph. Follow them on Instagram and Facebook: @b55gourmet and @b55microbakery