Cangrejos Locos Is Back With Their Crazy Delicious Crabs And Paella
When you're craving a Spanish fiesta
The world was a different place when we sat down at Cangrejos Locos with Chef Robby Goco back in March 6, BQ (before quarantine) over several glasses of sangria and a feast of fantastic Spanish food. Back then, the new restaurant in Molito Lifestyle Center in Alabang was just in its soft-opening, already basking in the buzz and glow of great expectations and good reviews. Several paelleras sizzled in unison in the open kitchen. We gawped and gaped at the seemingly endless parade of dishes came out of the kitchen and on to our table: paella, fideua, a tomato salad, bread, an oxtail dish, fried Cornish hen, tapas, crabs, huge shrimps, and more. Talk about groaning tables!
We feasted then, cheered and clinked our sangrias among new and old friends without a care in the world — other than fitting all the food in our bellies. We spoke of the bright future ahead, of new dishes and new restaurants already in the works. There were exciting times ahead for Chef Robby's foray into Spanish cuisine.
A Tasty Collaboration
Chef Robby, known for his Greek food and restaurants, had been tossing around the idea of opening a paella-centric restaurant years before he and his partners finally took the plunge. It is a sure-fire hit. Filipinos love rice and Spanish food is the second most popular cuisine after Filipino in the country. He had been practicing and perfecting the technique to make Madrid-style paella in 12 minutes from start to finish while maximizing flavor. All that he needed was a way to get his seafood fresh, efficiently and at the best price. He needed direct access to the best ingredients so he can get his price affordably so his food would be more accessible more often to more people.
Enter Raymond Magdaluyo, the man behind the biggest seafood restaurant chain in the country: Red Crab. If anybody had access to the best seafood, he would be the man. Through him, Chef Robby could get the seafood needed for his paellas without breaking the bank. He is also the reason why the restaurant is called Cangrejos Locos — directly translating to "Crazy Crab."
Manny Torrejon, the third partner in this collaboration, is here to keep the restaurant authentically Spanish. "He makes sure that we're still a Spanish restaurant and not a fly-by-night fusion restaurant," Chef Robby explained. "So we keep our standards up in respect to Spanish cuisine."
Spanish through and through
As an authentic Spanish restaurant, Cangrejos Locos delivers the classics in spades. The paella is cooked just like in Spain: not flavored with chorizo, as it is done here. "When you cook paella," Chef Robby explains, "You want to taste the seafood, the saffron, the vegetables. They should not be masked by the porky chorizo taste." The rice is less than an inch thick on the pan, the tasty and precious socarrat front and center. Socarrat is the crust of toasted rice scraped from the bottom of the paellera, a flavor bomb that everyone fights over. Some of the paella dishes has a fideua version and the Seafood Marinera Fideua delivers all the joys from paella, but in short noodle form.
The Steak and Bone Marrow paella featured here is not found in the menu though. Just ask your waiter about it, along with the cauliflower rice option. Your arteries may scream at the sight of all that tasty fat and marrow, but the cauliflower rice keeps it all low carb and healthy…ish. These are not-so-secret menu options that one must not miss.
Beyond paella, there are the popular tapas such as those found in Spain. The classic Tortilla de Patata is gorgeous, served as a generous wedge of a larger torta just like in the tapas bars of Madrid. The Gambas al Ajillo is a joy to behold with its plump shrimps glistening in red tinged oil flecked with chopped parsley. The Tomato Salad features beautiful large tomatoes sourced from a farmer in Cavite simply sliced and served with drizzled in extra virgin olive oil. Fresh, sweet, and refreshing, these tomatoes need little else to be spectacular.
Chef Robby was especially excited for us to try the Rabo de Torro — oxtail stewed for hours in red wine and brandy along with tomatoes and carrots. It is a tender and lusty dish. Its strong flavors that would've kept us coming back for more if there weren't more dishes to try on the table like the Pollito Loco —fried Cornish hen marinated in rum. How could something so small and cute be bursting with flavor and everything that we look for in a fried chicken, and then some?
And now to the crazy crab part: introducing Cangrejos Locos' Black Pepper Crab: a behemoth of a crustacean sitting in olive oil and its juices, smothered in spicy black pepper. It's almost too intimidating to eat, but its meat is sweet, thick, and juicy so it was nonetheless quickly demolished.
The River Prawns ala Plancha continues Raymond Magdaluyo's seafood prowess flex. The oversized prawns cooked in a griddle served with extra virgin olive oil and splashed with sherry does not scrimp on flavor. Because there would always be access to them, Chef Robby has made them mainstays on the menu.
Eating out in the time of Pandemic
After being closed for months because of the enhanced community quarantine, restaurants are now allowed to open their doors, but things are not the same. Not while the virus is still at large. Chef Robby admits that these are very difficult times for the entire restaurant industry all over the world. Yet, they have to keep cooking and carry on. "We just have to be ahead of this," he told me in our catch up call.
These days, on top of the government mandated guidelines given to all eating establishments, Chef Robby's restaurant staff are trained and armed with the best sanitizer that money can buy. "All our employees bring it home to sanitize their houses and to apply what they learned in the restaurant in their homes," he said. After all, the virus doesn't just stay at the workplace.
In the restaurant, there are new and bigger water heaters for the dishwashing machines "for better germ kill ratio." Chef shares that they are using food-grade chlorine dioxide to sanitize their food, especially their salads. Everything is done to ensure everybody's good health and safety.
"It's a very difficult time," Chef Robby repeated. And I could only agree. Chef and his partners are constantly coming up with ways to meet their customers where they are in these times.
Beyond takeouts, all of Chef's restaurants, from SOUV, Cyma, Green Pastures, and Cangrejos Locos are doing large-format family meals that they could deliver or have ready for curbside pickup. There are also grab-and-go meals for people to eat out where it's safe. At Cangrejos Locos people can still order paella to go, but it also offers Caja de Comida, basically a lunchbox that has the tortilla de patatas, arroz a banda, choice of Pollo Iberico/ Costillas de Cerdo/ Roast beef belly, and choice of fabada/ callos/ bacalao.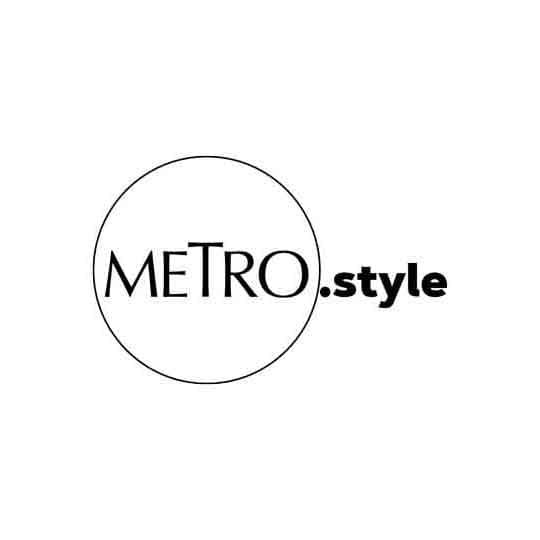 Comida China menu | Cangrejos Locos
Even in the midst of challenges and uncertainty, Chef Robby is still coming up with ways to keep on making his amazing food and getting them to hungry people like you and me.
Cangrejos Locos, Molito Lifestyle Center, Alabang, Muntinlupa. (0945) 677 5259, or @CangrejosLocosMNL on Facebook
Photography by Daniel Soriano