NEW: A Spanish Restaurant That Takes You On A Journey To Burgos
Dining at Chef Heny Sison's new restaurant, one feels like an honored guest at a warm and stylish Spanish home with superb food
When Metro.Style was invited to the opening week of Deo Gracias, there were only one possible response: "If it's Chef Heny Sison's, we're definitely going."
We're thrilled at having a new Spanish restaurant in Quezon City, so we don't have to drive to Makati or BGC for good Spanish fare. With the pandemic resulting in the closing of so many restaurants, it was getting harder and harder to get hold of amazing tapas without braving the length of Edsa. And maybe, as Chef Heny Sison, unarguably one of the most celebrated Filipino pastry chefs, says: "It's time for the people in the South to drive all the way up to Quezon City for Spanish food."
Believe me, Deo Gracias is worth the travel—whether you drive, bike or jog — or even swim if you have to!
The making of Deo Gracias
Two years in the making, the opening of Deo Gracias was delayed because of the pandemic. It's location in an ancestral home on 11 Jamboree Street had long been secured, but construction was paused and other delays ensued as the owners waited for lighter quarantine restrictions.
While the pandemic has been tough on Chef Heny, especially since her co-owned restaurant, Victorino's, took a beating because of the lack of events and the urong-sulong dining restrictions, it actually paved the way for the completion of Deo Gracias. It was the pandemic that led her discovery of its current executive chef, Alex del Hoyo Gomez.
Originally from the Spanish city of Burgos, Chef Alex has traveled across Asia, working at restaurants in Vietnam and Singapore before finally coming to the Philippines as join the Bistronomia group of restaurants, which include Las Flores, Rambla, Tomatito, and BCN by Las Flores. Last year, he found himself running a home-based food business while trying to survive the pandemic, and that's when he finally met Chef Heny. What brought them together, they say, is: "Deo gratias!" or literally, "Thanks be to God." They are dream team behind this inimitable Spanish restaurant.
The core of Deo Gracias is authentic Spanish cuisine given a modern twist and presentation — an approach that's echoed in the space itself, which presents as a Spanish ancestral home married to modern design elements. You'll find heavy wooden furniture and items reminiscent of old Spanish-Filipino homes, walls softened with yellow paint, recurring circular patterns, and metal lighting fixtures that give a contemporary spin. The result is homey and classy. There are two levels of indoor dining available, plus an outdoor dining space, and an adjoining deli filled with Spanish favorites.
The lower level of El Comedor (or the restaurant proper) is a modern Spanish bistro with a bar ready to serve tapas and drinks. Go up the wooden staircase and you'll find a spacious area that can be divided into two private spaces for smaller get-togethers, thanks to a beautiful wooden divider. Although although Deo Gracias is very much a Spanish restaurant, Chef Heny's Filipino roots emerge in the design elements.
A door beside the bar leads to La Tienda (the deli), which is filled with breads, cold cuts, wines, and Spanish pantry essentials. Shop here and bring a little piece of Deo Gracias home with you. Just off the deli is a beautiful garden for outdoor dining, perfect for tapas nights with friends and family.
Authentic Spanish fare made modern
"The moment you step inside Deo Gracias, it's like you are transported to Spain," says Chef Alex. And yet, while the ambience is certainly top notch, it's the food that is the true stand-out. Everything on the menu is carefully crafted to bring the Spanish experience to the heart of QC.
The menu is varied, but not huge, as the chefs wanted to introduce dishes slowly to the market . And no doubt about it, every single dish we tried was a show-stopper, honoring their Spanish roots while introducing a brand-new twist. We were treated to Spanish classics with a more sophisticated take, each one a mouthful of bursting flavors at every bite.
While we did not get to try their Cochinillo Castellano, it's definitely a must-try if you're hosting a party or get-together at Deo Gracias. This Castillan-style roasted suckling pig is imported directly from Spain (one of the few ingredients that Chef Alex could not find a suitable replacement locally), so order 24 hours in advance.
Check out the gallery below for our full dinner breakdown and must-try dishes.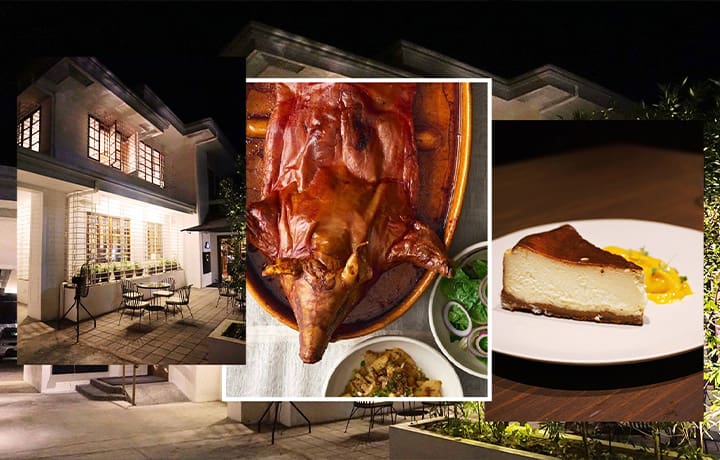 Deo Gracias Dining
Deo Gracias Dining
Another interesting note about Deo Gracias, you'll find gigantic pots of mixed herbs surrounding the property. Chef Heny says these were intentionally planted so all herbs they use in the kitchen come straight from the garden. "Pot-to-table," so to speak.
Oh, and there's plenty of parking also!
Check out the gallery below for a virtual tour of Deo Gracias.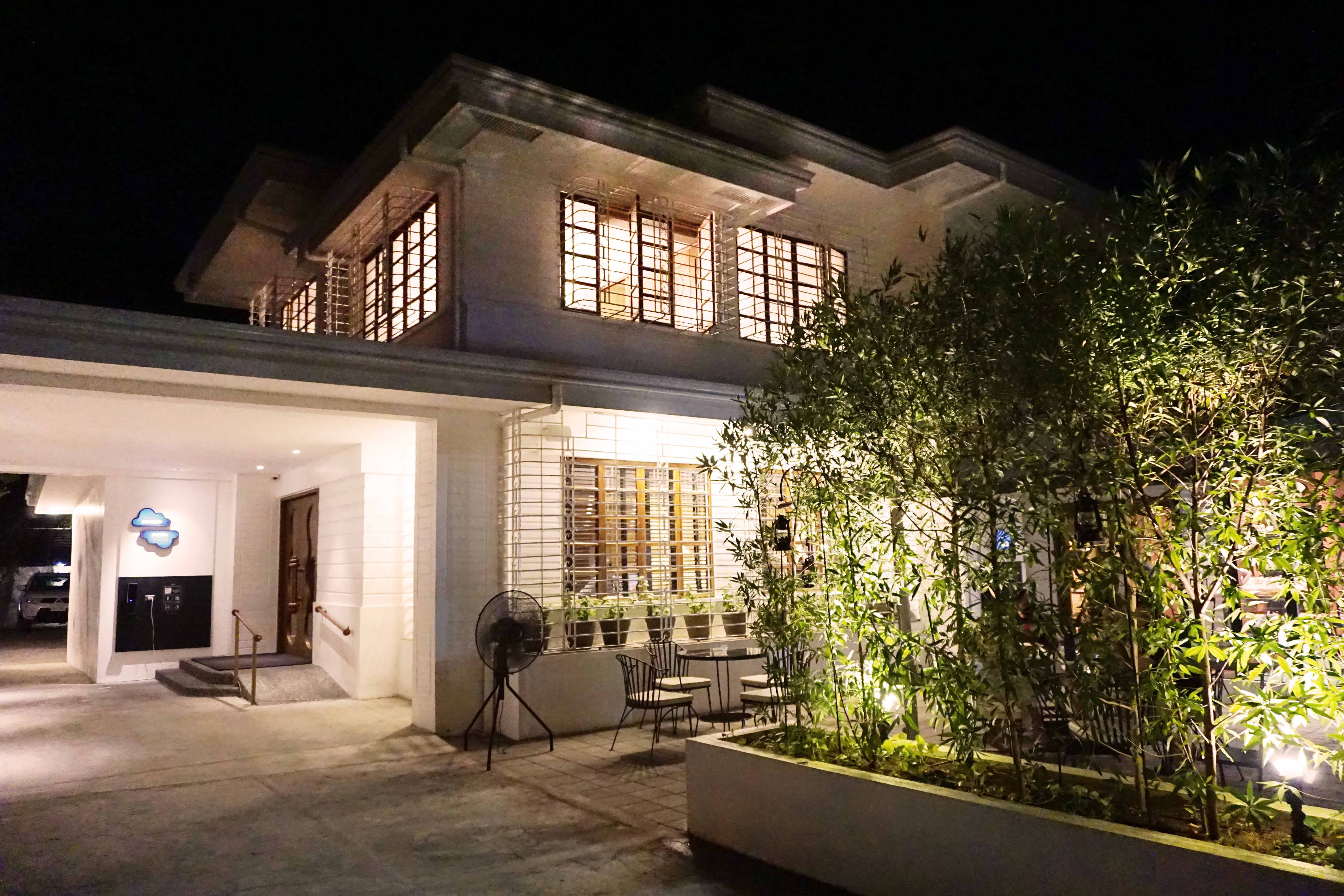 Virtual Tour
Virtual Tour
Deo Gracias' La Tienda is open Tuesdays to Sundays at 9 a.m. to 9 p.m., while the El Comedor is open 11 a.m. to 10 p.m. Call ahead at 0917-708-8727 for table reservations.
Photographs by Jovi Figueroa and Leomark Responde