This Cake Concierge Will Make Sure You Get Your Cake Exactly The Way You Want It
Can you resist delicious customized cakes delivered straight to your door?
Sheltering at home is a bit of a bummer, but we all know that it's for a good cause. By staying home, we help keep safe our families and communities. So let's focus on the good things in our lives. Thankfully, there are still so many reasons to celebrate, from life's big milestones to small achievements. And the best way to celebrate? With cake.
So we're happy to discover the Cake Concierge by Cravings Bakeshop, a service that allows you to order a classic Cravings cake and then customize it with your choice of cake toppers, candles, personalized greetings, and even arrange for special deliveries and set ups. It's a great way to surprise loved ones with the cake of their dreams. Cravings, of course, is the well-known restaurant along Katipunan Avenue in Quezon City, famous for their signature dishes and desserts since the 1980s.
"Through almost 32 years, Cravings is known for its cakes, some of which became award winners and all-time favorites," says Badjie Trinidad, owner of Cravings. "With what's happening in the world, we decided to make it convenient for our loyal customers and new followers to enjoy our cakes through new flavors, services, and online apps."
Famous Cravings cakes through the years include its Caramel Cake, Devil's Food Cake, Carrot Cake and Cherry Walnut Cheesecake. And now they have new cakes on the menu worthy to be the centerpiece of your special celebrations. Click through the gallery below to see a selection of the new cakes.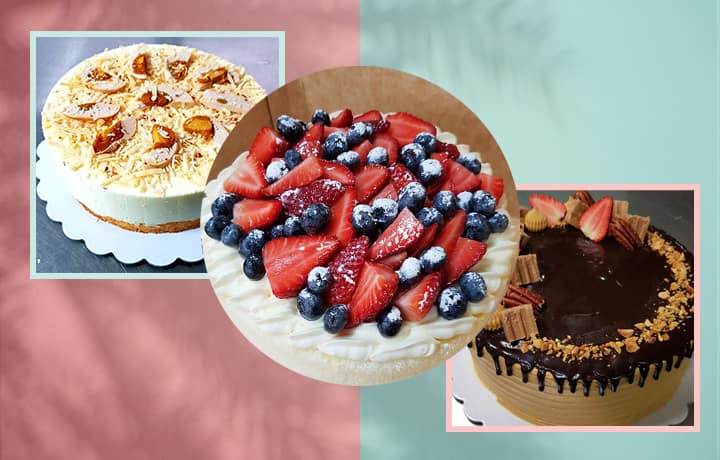 Cake Gallery
Cake Gallery
Order cakes and pastries from Cravings Bakeshop at cravingsbakeshop.com, or follow @cravingsphils in IG and @cravings.philippines in FB for more info. You may also join the Everyday Cravings Viber Community. Contact (0908) 169-3422 or (02) 8277-2436 one day ahead to place your orders. Pick up your orders at Cravings, located at 287 Katipunan Avenue, Quezon City.