Editor's Picks: The Best Drive-In Restaurants To Visit Right Now
Not up for indoor dining just yet? Here's a fun, no-contact way to eat out!
Dining out has changed a lot in the past two years. We now have streetside dining, curbside service, and my favorite at the moment — the park and dine. Also called drive-in dining, this entails having your food served in your vehicle.
Here's how it works. You drive to the restaurant and park your car. A carhop comes running to take your order, or better yet, in many cases you can preorder online, via Facebook Messenger, or even scan the QR code of a menu posted in the parking area. The food is brought to your car, served on trays that can be cleverly attached to the windows or the steering wheel. Now all you have to do is relax, play your favorite music, chat with your carmates, and enjoy!
Drive ins are actually not a new idea, it's a retro practice from the '50s that's suddenly relevant again. And while you can arguably drive-in at almost any restaurant (as long as they consent to serve you food in your car), there's something to be said for a restaurant that has meticulously planned for drive-in diners — they will have planned their service procedure carefully and will have those nifty trays and other paraphernalia that make the experience so comfortable and enjoyable. If you want to know more about drive in dining in Manila, click here. And for my personally recommended restaurants for the ideal park-and-dine experiences in town, click through the gallery below.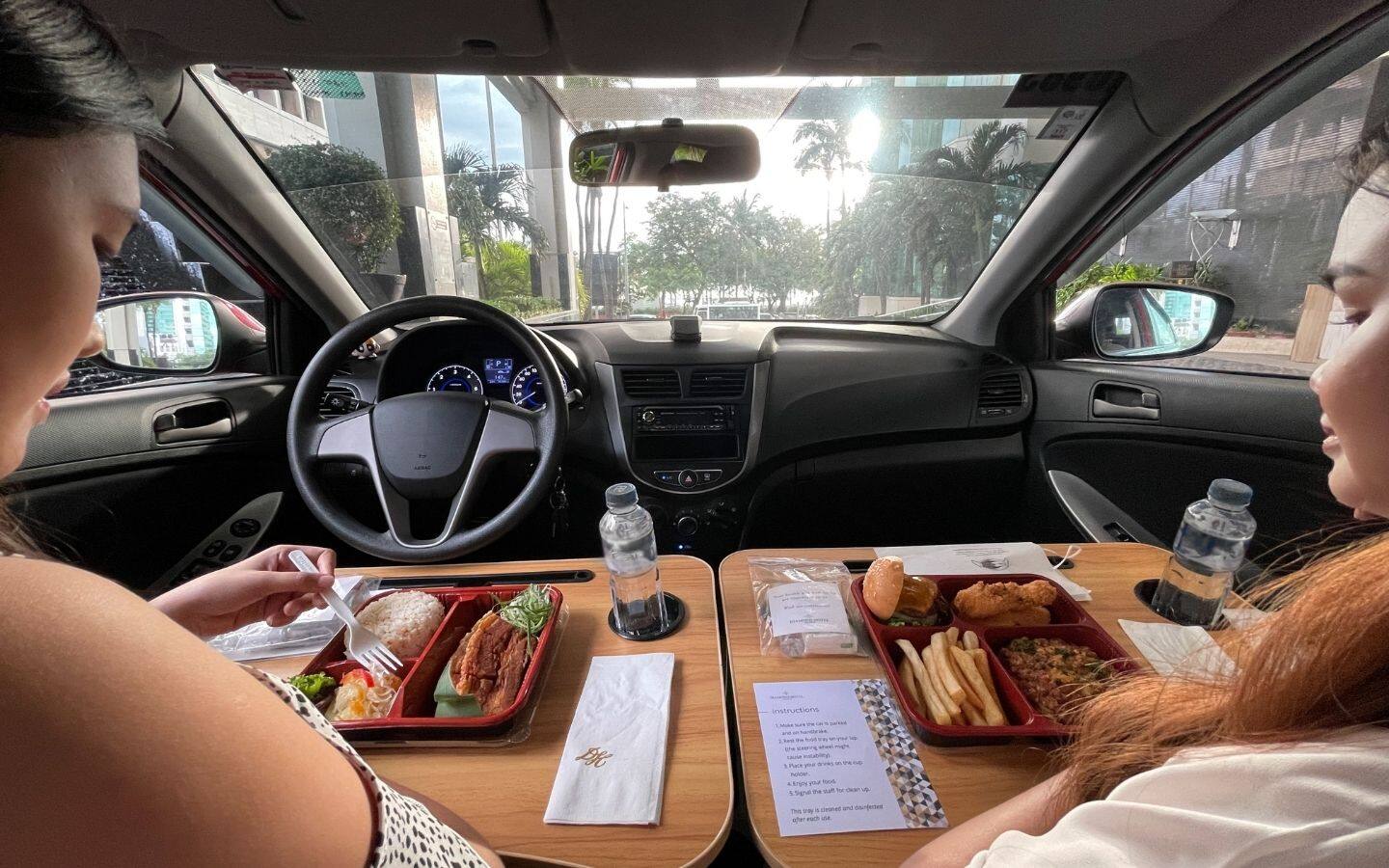 Drive-In Directory
Drive-In Directory
Lead photos: Diamond Hotel, Hackensack