NEW! Pardon My French Is The Classy Resto We all Need
This chic French-Asian supper club is the hottest place to be in for an evening of amazing food and music!
I've always wanted to go to an old fashioned supper club, the kind that offered good food and drink, an intimate setting, thoughtful service, and a really good show. The sort of place that called for kitten heels and your mother's dainty pearls. Well, what do you know? Manila never disappoints because just as I was thinking about supper clubs, a new one opened just along Jupiter Street in Makati with the rather cocky name, Pardon My French.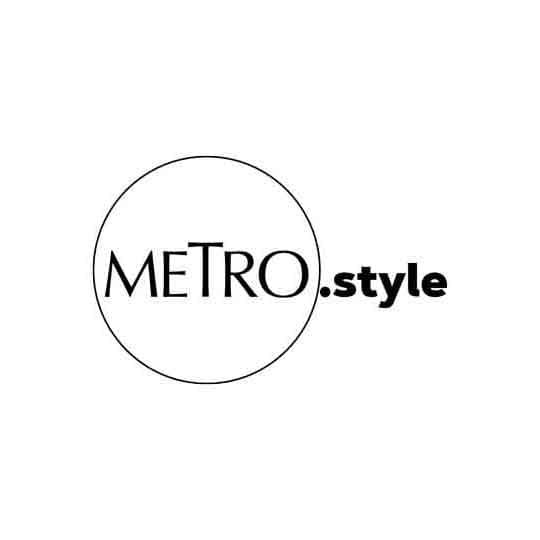 Makati's newest supper club. | Pardon My French
Behind the yellow door is an irresistibly charming space with distinctive French blue walls, tables draped with white linen, plush seating. By day, the restaurant attracts curious diners looking for something extra special for lunch.
But it is as evening drops that Pardon My French really comes alive. The restaurant hosts an eclectic group of local musical bands and talents handpicked by musical director, Mel Villena. And as night deepens, music fills the air and the open space turns into a roaring dance floor.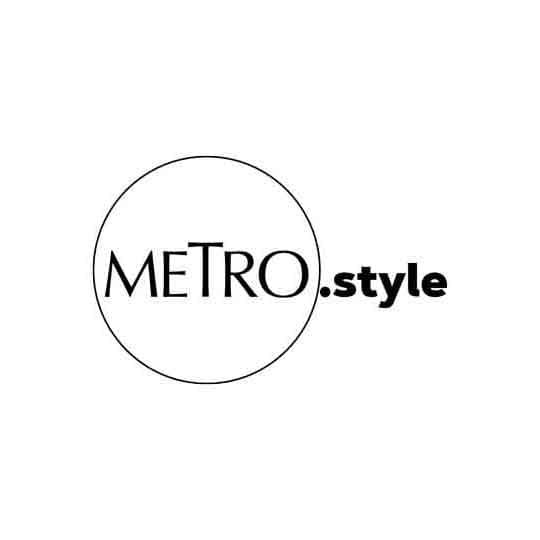 Elegant dinner in the early evening... | Pat Mateo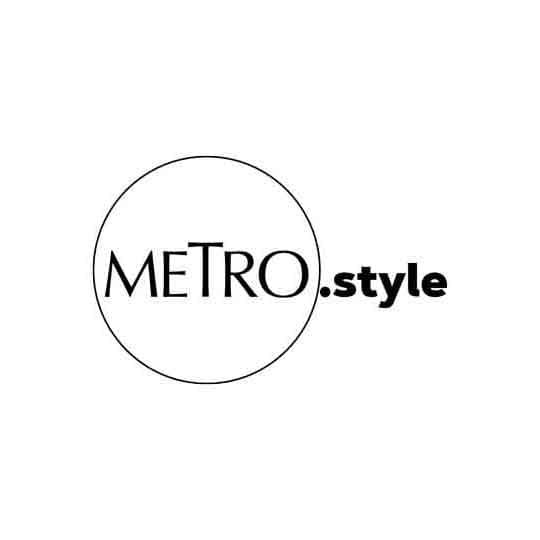 ... turns into the dance floor. | Pardon My French
The upper floor of the establishment features three private alcoves; two of which are flanked by open archways that look over the main floor, and one that is tucked to the side for more intimate gatherings.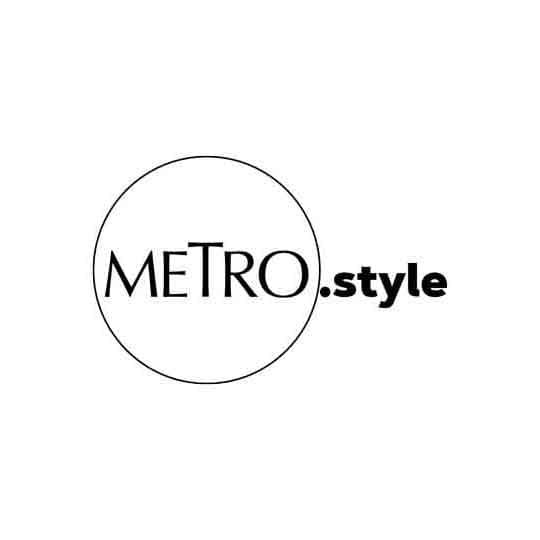 Hangout space for cocktails while watching the show. | Pat Mateo
Handpicked ingredients, quality food
Pardon My French serves an inventive and playful menu of French and Asian dishes from appetizers to desserts, mindfully curated by distinguished Chef Ariel Manuel. It's the kind of menu that allows you to fantasize before the dishes emerge from the kitchen. I was, for example, poring over an item called "The Chef's Signature Mussels" with Chardonnay and fresh cream sauce, to be followed by a Baked Aged Camembert served with truffle butter and homemade sourdough bread. I know, too much cream all at once, and yet how can I resist?
I'm drawn to the unabashedly French elements of the menu. Escargot in Burgundy butter and garlic sauce. This dish blends beautifully with the Asian-inspired Shrimp Cocktail in sweet chili sauce, the shrimp here having been cooked in lime, Thai chili and coriander dressing. And then, of course, Chef Ariel's signature classics like Caesar Salad with heart of romaine lettuce, crisp bacon, anchovy, lemon, Parmesan dressing and a six-minute boiled egg.
A selection of succulent seafood include Pondicherry Prawn Curry Indienne, prawns cooked in Indian curry, butter, wine, and cream. A Bouillabaisse, beloved comfort dish, gleams with seabass, scallops, clams and shrimp cooked in saffron fennel broth. And that classic, a Lemon Sole Meuniere arrives beautifully pan-fried with lemon butter sauce and baked mushrooms served with baked potato.
Meat and game are available, featuring cuts of beef from Braveheart. And, of course, a selection of steaks of which we chose tender, juicy Chateaubriand, an oven-roasted tenderloin steak so hefty it will serve two.
A portfolio of wines and other tipples complete the culinary escapade. And if you're staying for a night of music and dancing, bar chow like Mushroom Chicharron, Beef Shawarma, and Duck Fat Fries go well your choice of drinks.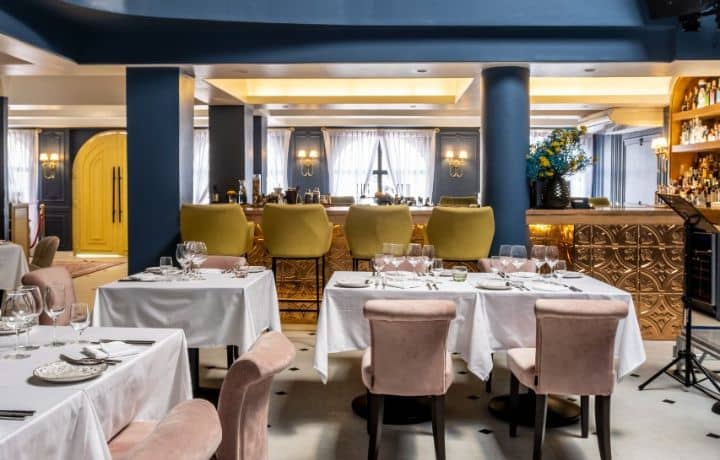 Recommended dishes
Recommended dishes
Comeback of the iconic spot
Pardon My French sits on one of Makati's iconic spots. Its location was formerly known as Strumm's, which for years had become a landmark in live acts and a favorite institution among Makati's professionals who enjoyed listening to '80s and '90s tunes from different genres.
"The idea of Pardon My French as a supper club was borne out of my experiences of entertaining at home where I get to share my love for sumptuous food and great live music. We don't have enough of these kinds of places now and I'm hoping to open more in the near future," shares Jun Sy, President of Tao Corporation, the overall holding company that owns Pardon My French.
Relish the nostalgia once again with Pardon My French's impressive lineup of live entertainment, employing state-of-the-art acoustics to take the experience up a notch. Each night offers a different musical genre: Pop Jazz on Tuesdays, Party Retro on Wednesdays, '80s Dance on Thursdays, Latin on Fridays, the Artist Series on Saturdays, and Easy Listening on Sundays.
Says Mia Mañosa, head of restaurant operations, "We hope this place transports you to a world of delicious food and phenomenal music where you can bask in pure joie de vivre." It certainly does.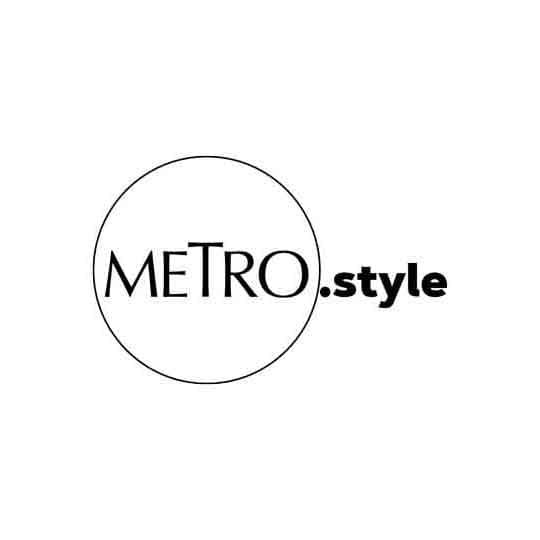 The men of the hour: Chef Ariel Manuel and Chef John Lees of Tattooed Baker, who made dessert. | Pat Mateo
Address: 110 Jupiter Street, Bel-Air, Makati. Lunch: 11 am to 2 pm, Tuesday to Sunday;
Dinner: 5 pm to 12 am, Tuesdays to Thursdays | 5 pm to 1 am Fridays and Saturdays. Contact: (0917) 823-0091. IG: @pardonmyfrenchmanila | FB: @pardonmyfrenchmanila.